Iconic Australian confectionery brand Darrell Lea, invented nearly a century ago in a small factory under the arches of the Sydney Harbour Bridge, is now working with Australia's leading trade agency to expand its sales and product range beyond liquorice.
The business is refreshing itself for the next century, having acquired and relaunched the Life Savers brand, launched new chocolate blocks and is now focused on growing exports to the United States and the United Kingdom.
Darrell Lea's General Manager for New Zealand and International, Jason Clements, said that the U.S. is its largest export market and accounts for 15 to 20 percent of its total revenue.
"We own our US model and have strong expertise and infrastructure to start tacking on chocolate and other confectionery to our liquorice offering," Clements said in a statement.
"There is significant opportunity to grow new product development and distribution. We are extremely excited about where the future lies."
Darrell Lea's liquorice is popular in large part due to its difference from its American counterpart. Its soft black liquorice is plant-based, free of palm oil, made with natural flavours, and contains no preservatives.
American liquorice, on the other hand, is harder, chewier, and often filled with artificial ingredients.
"Our high-quality product [has] better ingredients, better taste, better texture," Clements said.
"We were first-in-market with a soft liquorice. Today, Australian liquorice is a sub-segment of the US liquorice category, thanks to Darrell Lea."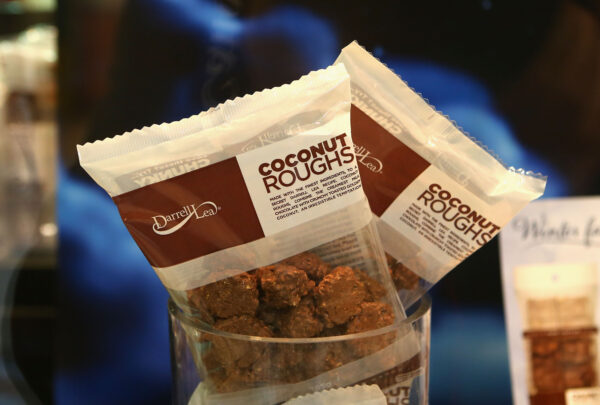 Austrade, the Australian government's international trade agency, is supporting Darrell Lea's US and UK ambitions, providing market knowledge, and connecting the company to distributors and stakeholders.
Darrell Lea's plan is to expand sales channels beyond grocery stores.
"In confectionery, a very large proportion of overall sales sits outside of grocery," Clements said.
"We have identified channel mix as an extremely critical component of our future plans."
Darrell Lea is hoping to replicate its US success in the UK once a free trade agreement is expected to enter into force this year.
The Australia-UK Free Trade Agreement signed in 2021 will eliminate the current tariffs on Australian liquorice and chocolate that have made it hard for the confectionery company to compete.
"When the FTA comes into effect, the tariffs on liquorice and chocolate will disappear," he said.
"Our products will become more competitive overnight. It will throw open the doors to the UK for us."
Founder Harry Lea initially gave out the liquorice for free in brown paper bags and found the confectionery well received. The company is named after Darrell, Harry's fifth and final child, because his name sounded the best.