Australian political leaders have joined an online rally condemning the Chinese Communist Party (CCP) and its ongoing persecution of Falun Gong, amid a backdrop of increased scrutiny of Australia-China relations.
July 20 marks 21 years of persecution suffered by practitioners of the Falun Gong spiritual practice in communist China, claiming the lives of over 4,300 adherents.
On July 20, 1999, nearly 1 in 10 Chinese citizens became enemies of the state solely because they wished to live their lives according to the principles of truthfulness, compassion, and forbearance—as taught in Falun Gong.
The rally was joined by 18 speakers including federal and state politicians, experts, activists, and supporters commemorating the lives lost at the hands of the CCP.
Liberal Sen. Eric Abetz (Tas) said: "You don't have to support Christianity or any other faith … to know that within the depth of your soul that the freedom to practice your religion is a fundamental God-given right.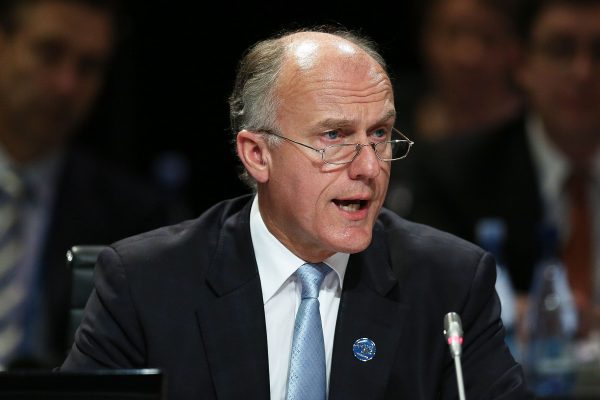 "National agreements, treaties and statements, and civil societies honour and uphold those freedoms," Abetz said.
"So it's not a matter of surprise that parliamentarians from all sides of parties in Australia combine today with Falun Gong practitioners to offer support for Falun Gong in the persecution … and oppose that which has manifested itself in a brutal systemic campaign to eliminate the spiritual discipline of Falun Gong," said the senator.
Liberal Sen. Concetta Fierravanti-Wells (NSW) was critical of past governments for their weak attitude towards Beijing, blaming it on greed.
"Those who were responsible for … foreign policy were prepared to ignore the Chinese Communist Party's skulduggery so long as the rivers of gold continue to flow in," Fierravanti-Wells said.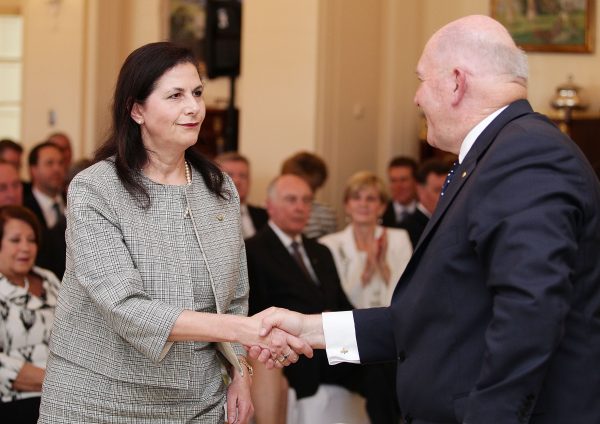 She said Australia needed "fortitude to stand up" to the CCP.
"The Australian public … will not tolerate business as usual with the communist regime in China post-pandemic, and now more than ever, is receptive to understanding Beijing's illegal activities, especially the human rights abuses," she said
"Now more than ever, we need to remain strong and resolute in our condemnation for Beijing," Fierravanti-Wells said.
Greens Sen. Janet Rice (Vic) said that despite the relative safety of Australia it was important to acknowledge those who were worse off:
"It doesn't matter that its thousands of kilometres across the sea. It does not matter that I have never been to China. What is going on in China matters to us as human beings and it's our responsibility to be reaching out and doing everything we can to be trying to be working for justice."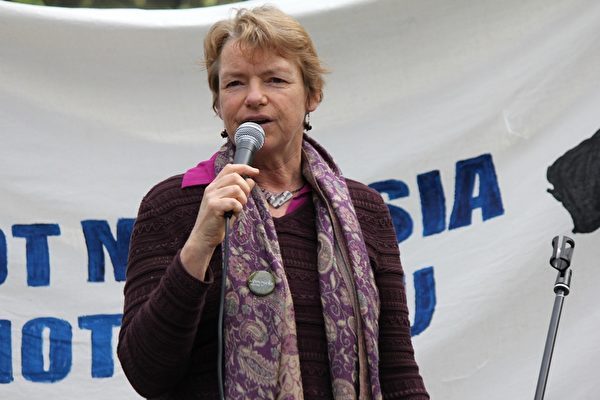 "I really do want to congratulate the people who've been doing this for the last 21 years who have been really exhibiting those values of Falun Gong—truthfulness, compassion, and tolerance—and standing up for the rights of people who are being persecuted in China," she added.
Rice also said Parliament was currently considering introducing Magnitsky-style laws in Australia which would target known human rights abusers and provide authority to ban travel to Australia and freeze assets.
North Queensland Member of Parliament George Christensen said the CCP's atheist ideology meant it was afraid of groups with spiritual beliefs:
"They do not like Falun Gong, they do not like its practitioners, they do not like Christians, they do not like Buddhists, they do not like Muslim Uyghurs and there are reasons for that."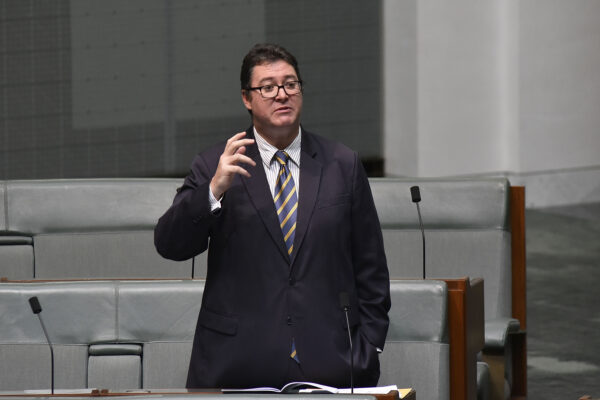 "Half of them is because all of those [religious followers] hold that there is a higher power, a higher power then the Chinese Communist Party, they will not accept that, and that's why there's such persecution of people of faith including Falun Gong practitioners," he added.
In March, the China Tribunal, an independent people's tribunal established to inquiry into the organ harvesting of political dissidents and found that adherents of Falun Gong were one of the main sources of forced human organ transplants in China.
Participants in today's rally included senators Eric Abetz, Concetta Fierravanti-Wells, Janet Rice, and Alex Antic. Federal Members of Parliament included George Christensen, Adam Bandt, and Tim Wilson.
State members of parliament included Bernie Finn, Robin Scott, Edward O'Donohue, and Fred Nile.
Other speakers hailed from different walks of life such as law, business, media, and academia, including: Bon Nguyen, Peter Westmore, Sophie York, Paul Folley, Andrew Bush, Emeritus Professor David Flint, and Ruan Jie