The Australian government announced on Friday an additional $48 million to support it's mental health and wellbeing response plan amid the CCP virus pandemic.
Economic recessions severely impact the mental health of citizens and the national cabinet unanimously supported assigning funds to address this in Australia. The federal government will work closely with states and territories in the endeavor, Prime Minister Scott Morrison told reporters in Canberra.
The plan will give more Australians access to services that can assist their mental wellbeing needs amid the CCP (Chinese Communist Party) virus pandemic, commonly known as novel coronavirus.
Federal Minister for Health Greg Hunt revealed that the additional $48.1 million investment follows $6.4 billion spent on mental health this year, which includes $74 million invested in the early stages of the response to the CCP virus pandemic.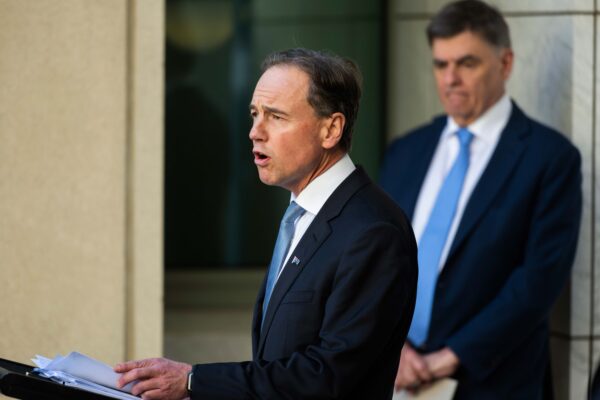 The mental health response plan will focus on covering three areas: research and data so that officials can see what is happening in real-time, such as suicide rates; community outreach to the vulnerable, in particular the elderly, non-English speakers, Indigenous Australians, and people with pre-existing mental health diagnoses; and communication and general outreach, including a national campaign promoting the message that it's "okay not to be okay."
"All of this is part of a much wider pandemic health response plan," Hunt said.
Earlier in the week, Victoria's former chief psychiatrist Ruth Vine was appointed as the country's first deputy chief medical officer for mental health, working alongside Chief Medical Officer Brenden Murphy.