Australians will have to pay more the next time they book their flight tickets as airlines are going to pass the steeply rising fuel costs on to customers soon, Qantas CEO has warned.
During his speech at the Australian Financial Review Business Summit in Sydney on March 8, Alan Joyce, the chief executive of Qantas, said that airfares would go up by seven percent if oil prices were staying at US$120 a barrel.
Although the seven percent increase was not massive compared to the 30 percent rise in petrol prices, it would have an impact considering the levels of travel out there, he said.
In addition, Joyce mentioned that if oil prices surpassed the US$120 level, airline ticket prices would rise by one percent per US$4 increase in fuel costs.
"Now, unfortunately, if they stay at these levels, airfares are going to have to go up, and we're going to have to pass them on," he said.
Additionally, Joyce said the extent of the increase in flight ticket prices depended on demand. As demand was currently ahead of supply in both domestic and overseas markets after Australia reopened the border with the rest of the world, airlines were confident in their ability to push up prices.
"So our ability to get those airfares up, our ability to recover that is there on the international, and a lot now depends on what happens here domestically, that continued recovery and how the market reacts in the second half," he said.
Regarding Qantas, Joyce said the airline was in a better position than a lot of domestic and international competitors and could take time to react to higher fuel prices because the company was protected by financial hedging, a risk management practice used by businesses to offset potential losses in investments through investing in a related asset in the opposite position.
"So our hedging position is we are 90 percent hedged until June. The following quarter we're 50 percent hedged, and the last quarter of this calendar year, we're around 30 percent," he said.
However, the Qantas CEO emphasised that hedging was not the solution to increasing fuel prices, and the company could not hedge for infinity. So airline prices would eventually increase.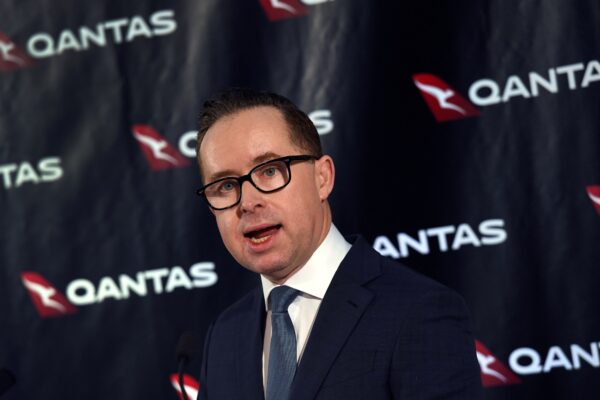 Meanwhile, global oil prices (U.S. light crude) currently stood at US$106 per barrel on March 10 after a sharp fall due to the UAE's announcement the country would encourage other OPEC+ members to increase production to relieve high fuel costs.
The move came shortly after the U.S. government imposed a ban on Russian oil imports on March 8, which caused disruptions in global energy shipments and pushed fuel prices in the country to an all-time high level.
There have been forecasts from JP Morgan Chase & Co and Bank of America that oil prices could soar to US$185 to US$200 per barrel following the disruptions to Russian oil flows.
At the same time, more countries around the world have started to take action to curb fuel prices to prevent economic and political risks. For instance, Ireland announced on March 9 that it would cut the excise duty on petrol and diesel until the end of August, while Portugal would reduce the special tax on fuels from March 11.
So far, the Australian government has not implemented any measure to deal with rising prices despite calls to halve the country's fuel excise tax from 44 to 22 cents (32 to 16 U.S. cents) a litre.
Experts have also expressed concerns that Australians in many cities would have to pay more than $2 for a litre (US$5.56 a gallon) of petrol in the upcoming weeks if Russia continued its invasion of Ukraine and the impacts of the sanctions from the United States kicked in.