Sydney's newest underground passage is set to supersede the M8 motorway for the title of the longest tunnel in the country, with the New South Wales (NSW) government confirming plans to build the new record-breaking road in the Blue Mountains.
The toll-free mammoth will run 11 kilometres long—two kilometres longer than the previous record—and revolutionise travel from the east to the west, according to Deputy Premier Paul Toole.
"This is a history-making legacy project that will deliver more efficient journeys for locals, tourists, and freight travelling between the Central West and the East Coast," Toole said.
Last May, the government started investigating plans to create the longest road tunnel in the country—and a year later, on May 15, they locked in the taxpayer-funded $4.5 billion (US$3.16 billion) upgrade.
As a part of the significant upgrade of the Great Western Highway, Regional Transport and Roads Minister Sam Farraway said that the tunnel is predicted to reduce congestion for local residents, holiday-makers, and freight transporters.
"Once the full upgrade to the Great Western Highway is complete, it is predicted to save motorists up to 30 minutes between Katoomba and Lithgow during busy periods," Farraway said.
"The tunnel design features dual carriageways for both eastbound and westbound motorists in separate twin tunnels and a gentler gradient to cut travel times and improve freight efficiencies."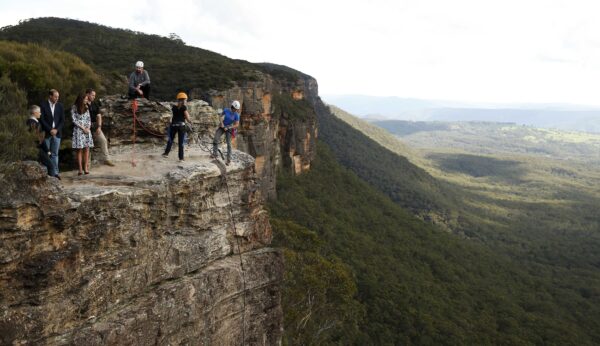 The straighter alignment of the tunnel would also increase the safety of the road network across the mountains.
"It will improve the resilience of the state's major road corridor across the Blue Mountains during traffic incidents and natural disasters," he said.
This comes after the state announced their plans to build an ecotourism adventure experience in the Blue Mountains.
The landmark, expected to bring an additional 200,000 visitors to the region each year, will feature Australia's longest zipline, a rock climbing route, and a five-day hiking trail that the NSW government described as one of the "world's great long-distance walks".
The NSW government said the Great Western Highway could support more than 3,900 full-time employees during the five-year construction period.