The Australian government has announced a dedicated series of investments towards space, science and technology initiatives with India to enhance trade and investment and deepen Indo-Australian ties.
Australian Prime Minister Scott Morrison made the latest $42 million (US$31 million) deal during a virtual meeting with Indian Prime Minister Narendra Modi on March 21, where they discussed closer ties across sectors such as climate, energy, trade, space, culture, defence, and clean technology.
Minister for Science and Technology Melissa Price announced that the investment would generate opportunities for businesses and create jobs.
"Teaming up with our friends in India creates remarkable opportunities for our Aussie businesses and researchers, which will, in turn, benefit all Australians," Price said in a release.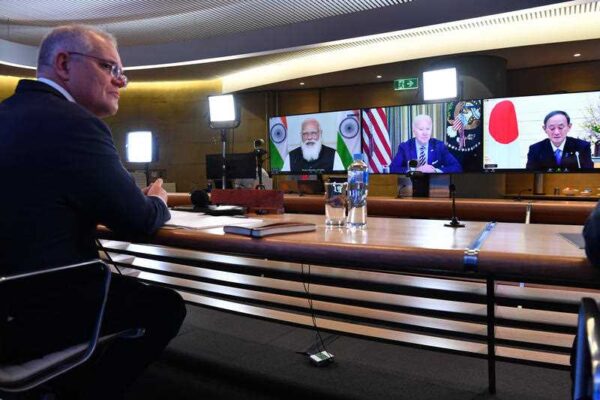 The deal includes $25 million (US$19 million) for Australian businesses and researchers to tap into India's burgeoning space industry, which is expected to grow by US$43 billion by 2025.
"India's space program is one of the fastest-growing in the world," Price said.
"We want Australian researchers and innovators to be able to fast-track their work into real-world outcomes—and working with India presents a fantastic opportunity to do just that."
It also includes $9.5 million (US$7 million) for an Australian-Indian Innovation and Technology Challenge, led by Australia's national science agency, the Commonwealth Scientific and Industrial Research Organisation (CSIRO).
This challenge will back 20 innovations in the areas of waste reduction, water security, and food system resilience and will foster links between Australia and India's top universities and research institutions.
The government will also pledge $7.5 million (US$6 million) to secure the ongoing Australia-India Strategic Research Fund, which offers grants to support collaborative research projects between the two countries.
"The Fund is strengthening the links between Australia and India, and these cutting-edge projects will benefit both countries and show what is possible when our leading research institutions and industries work closely together," Price said.