Australia Post licensees have thrown their support behind troubled CEO Christine Holgate and will be mailing $5 notes to the prime minister in protest, as revelations emerge that $20,000 worth of Cartier luxury watches were gifted to senior executives at the organisation.
Holgate has been stood aside while a one-month investigation into the management culture of Australia Post is carried out; it will examine issues related to gifts, rewards, and expenses.
During a Senate Estimates hearing it was revealed four senior executives were rewarded with Cartier watches to the total value of $20,000, after they secured major payment deals with three of the "Big Four" banks.
In 2018, Commonwealth Bank, National Australia Bank, and Westpac agreed to pay Australia Post millions of dollars to allow customers to do their banking at post offices (the Bank@Post service).
The deal helped bolster the struggling postal service, who has made well-publicised attempts to compete in the digital age and against global giants FedEx, DHS, UPS, and Toll.
At the same time, under Holgate's tenure, Australia Post has cut down its delivery days to cope with COVID-19, attracting criticism from the postal delivery union.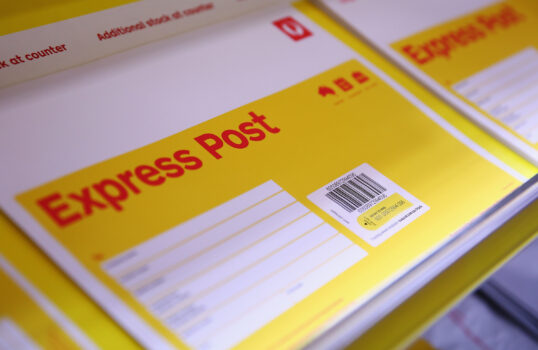 Angela Cramp, executive director of Licensed Post Office Group said the organisation flourished under the stewardship of Holgate, and her removal could see the business decline.
Cramp said the deal with the banks generated $50 million in profit for Australia Post.
"It's to show how insignificant that bloody sum of money was–$20,000–to get an increase of $100 million into Australia Post to distribute throughout the retail footprint," Cramp told AAP.
Cramp said her three post office businesses (in Wollongong and Bundanoon in New South Wales) earned an extra $20,000 during Holgate's tenure.
As a show of support, Australia Post staff and even customers are mailing $5 notes to Prime Minister Scott Morrison to "cover the cost" of the watches.
"It's the symbol of an excellent job, that's what the gold watches are – the symbol of a winning deal, it made the difference for us," she continued.
Holgate came to Australia Post from Melbourne-based health supplements giant Blackmores. She played a major role cracking open the China market for the company.
Prime Minister Morrison last week labelled the gifting of the watches "disgraceful."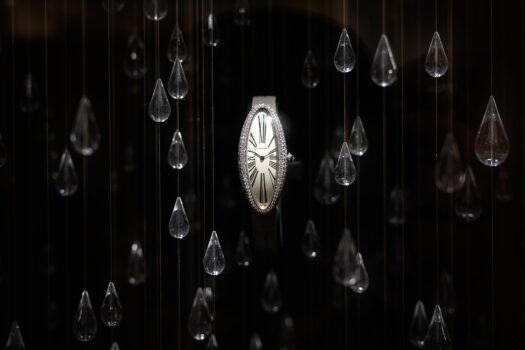 "She's been instructed to stand aside, and if she doesn't do that, she can go," he told parliament.
"We are the shareholders of Australia Post on behalf of the Australian people," he continued.
Holgate told the Senate committee that the gifts were given because Australia Post's mandate was to run the entity like a commercial business, which would have made it a common practice.
Dr. Rob Nicholls, associate professor at the University of New South Wales, said Holgate should have realised giving watches as a gift would be "politically problematic."
"Giving gifts in state-owned enterprises, government regulators, and the public service is rare," he told The Epoch Times.
"There are usually probity rules in respect of gifts, even small ones. For example, the Australian Competition and Consumer Commission encourages staff to buy their own coffee, rather than receiving a cup of coffee from a [business] or regulated entity," he added.
The incident rounds off a series of high-profile incidents around corporate governance.
Earlier this week Daniel Crennan QC, deputy chair of the Australian Securities and Investments Commission (ASIC) resigned after it was revealed he mistakenly claimed $70,000 from taxpayers to cover rent.
ASIC's Chair James Shipton has also stepped aside after the organisation was found to have paid $118,000 for his personal tax advice.
Meanwhile, Australia's largest gambling corporation Crown Resorts, has endured a torrid couple of weeks fronting an inquiry into whether the company can hold a high-roller casino gambling license. It is also being investigated by the financial crime watchdog for money laundering issues.
The incidents have sparked calls for a national integrity commission to be established in Australia.