The Australian government is pouring millions of dollars into domestic steel production, which will be used across industries, ranging from armoured vehicles and patrol boats to wind turbines and large-scale solar installations.
The $55.4 million (US$39.7 million) investment is part of the federal government's $1.3 billion (US$930 million) Modern Manufacturing Initiative designed to support Australia's manufacturing industries.
The fund will go towards BlueScope Steel's $217 million (US$156 million) Advanced Steel Manufacturing Precinct located one and a half hours south of Sydney around the Port Kembla steelworks, one of Australia's largest industrial complexes.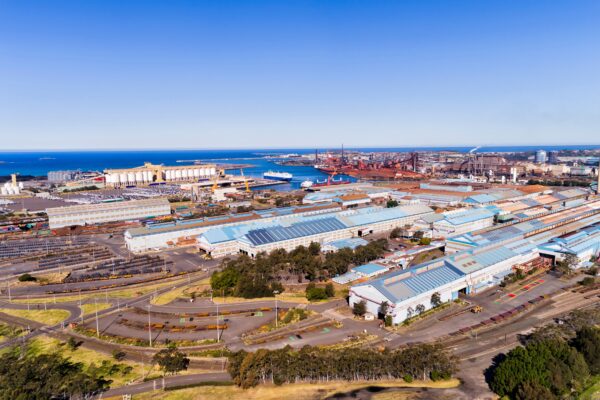 Industry Minister Angus Taylor said the facility would reduce the need for overseas imports, strengthening Australia's domestic supply chains and steel security.
"This precinct represents an incredible win-win—not only increasing the local production of Aussie-made steel but also helping build up our renewable energy and defence sectors," Taylor said.
BlueScope's existing steelworks in Port Kembla dates back to 100 years ago, currently employing 3,000 and making 3 million tonnes of steel each year—around half of Australia's total steel production.
"The Port Kembla steelworks has a proud history. This precinct will help BlueScope thrive into the future and create more jobs in the region," Taylor said.
Shrinking Steel Manufacturing
Global supply chain disruptions have sparked calls to bring more sovereign manufacturing back to Australia.
As a production powerhouse in the 20th century, Australian manufacturing accounted for more than one in four jobs in the 1950s and 1960s. Now, the number has dwindled to around one in 20.
At Port Kembla, 3,000 steelworkers are a mere fragment of the more than 20,000 in the 1980s who toiled away beside big fire-spitting blast furnaces.
One of the biggest drivers of Australia's shrinking steel output has been the oversupply of cheap steel made in China, a significant portion of which is produced using iron ore exported from Australia.

However, China's decision to strangle steel exports, coupled with widespread supply chain issues, has caused a resurgence of calls to increase domestic steel production once again.
For this reason, the Australian Steel Institute (ASI), the peak body for Australia's steel industry, recommended against shutting down steelmaking facilities for the foreseeable future.
"The recent disruption to global supply chains associated with the COVID-19 pandemic and ensuing impacts on the cost and availability of international shipping have highlighted the importance of sovereign capability in the form of fully capable and self-reliant domestic manufacturing value chains," ASI said in submission (pdf) to the Senate last year.
ASI highlighted that the ongoing transition to renewable energy demanded a substantial quantity of steel-dependent infrastructure, including wind towers, solar farm structures, power transmissions towers, and pumped hydro storage systems.
A Barren Renewable Energy-Making Industry
Despite an abundance of mineral reserves used in solar and battery components, along with an accelerating uptake of renewable energy systems, Australia is incapable of producing solar cells or batteries of its own.
Instead, it continues to import most of its batteries and solar panels from China, prompting calls for the nation to take advantage of its domestic resources and employ Australians to produce its own high quality products.
Western Australia's (WA) Curtin University Professor of Sustainability Peter Newman—and the lead author for transport on the Intergovernmental Panel on Climate Change—believes that WA is in a perfect position to establish a complete battery manufacturing supply chain.
"There are huge opportunities right through the value chain, and at this stage, we're just digging it up and sending it off," Newman previously told The Epoch Times.
WA alone boasts most of the country's cobalt, lithium, and nickel deposits, most of which is exported to China.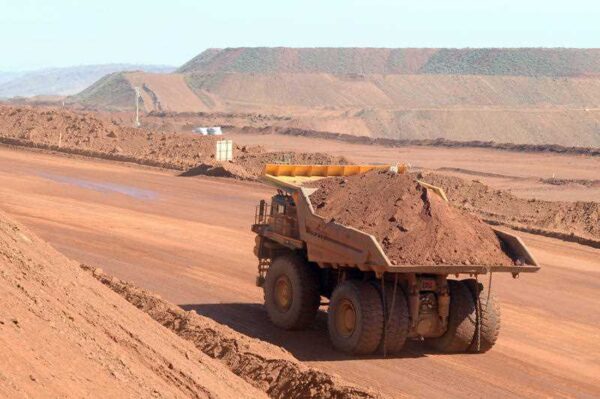 "We have the largest lithium mine in the world, and that is now going to be processed in two places: in Bunbury and in Kwinana, to a very high-quality lithium that can go straight to a battery manufacturer," he said.
"In Australia, we have high quality science, analytical, and engineering capabilities to make and run these factories."
"And we do it on the site, so we don't waste that energy, we're doing it very close to where the product is being mined … that's the next economy."
With one in four homes adorning solar panels on their rooftops, similar concerns have been raised for solar panels—a challenge mining billionaire Andrew Forrest has taken on with the announcement of the nation's first solar mega-factory.