Billionaire mining and energy entrepreneur Andrew Forrest is spearheading a move to improve Australia's solar manufacturing industry.
Despite an estimated 22.3 gigawatts (GW) of solar capacity across Australia, the sun-laden nation does not have the capability to manufacture its own solar panel components, with 90 percent of Australia's solar panels made in China.
TindoSolar, Australia's only solar panel assembler, utilises components made in China.
However, Forrest's clean-energy-focused Fortescue Futures Industry (FFI) has begun drawing up plans for a 1 GW solar factory in Australia that could undercut demand for the product typically made in China.
In particular, the factory would produce unique "Powerfoil" solar panels that claim to be versatile in use, energy efficient, and cost effective.
"We aim to rapidly drive costs down at a greater rate than is achievable with conventional Solar PV technology," FFI Chief Executive Officer Julie Shuttleworth said in a media release.
FFI's plans come after it acquired a 60 percent majority stake in Netherlands-based High yield Energy Technologies (HyET) Group, along with HyET Solar's proprietary "Powerfoil" technology.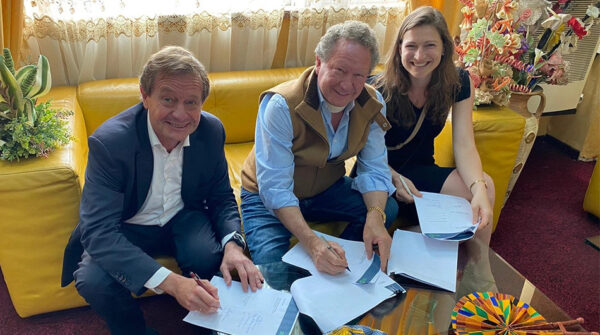 HyET's Powerfoil technology has been used in a handful of pilot applications, such as atop the Celebrity Flora, a luxury cruise ship, and on the sides of large storage tanks where the lightweight panels can be applied using adhesive and without drilling holes.
CEO and founder of HyET Solar, Rombout Swanborn, said the group was "incredibly pleased to have joined forces with Fortescue Future Industries."
In previous projects, Swanborn had pointed out that there was uncertainty in the solar photovoltaic (PV) manufacturing industry due to "long term confrontation by low-cost, predominantly Asian products."
"We strongly believe that the time has come for innovative low-cost PV products like HyET Solar Powerfoil to take back sizable market share," Swanborn said.
Forrest's decision could challenge the Chinese market, which has been critical to the wealth of his mining outfit, Fortescue Metals Group.
The billionaire has championed an objective to achieve zero emissions in his companies, with FFI at the forefront of his green energy ambitions.
This includes a target to achieve 235 GW of renewable energy capacity world wide, with Forrest also backing the Australia-Asia PowerLink—a subsea cable that would provide power to Singapore from what would become the world's largest 20 GW solar farm and battery storage in Australia's Northern Territory.
Alongside HyET Solar, the deal also grants FFI a majority stake in HyET Hydrogen, in accord with FFI's focus of producing green hydrogen using renewable energy—a process currently economically unviable when compared to hydrogen made using fossil fuels.
"The technologies of the HyET companies will help us reach that tipping point and the world will begin the journey in earnest to become zero-carbon," Forrest said.