A survey has revealed that despite declining support for lockdowns and restrictions, Australians still favour tougher enforcement of public health orders and higher fines.
A poll commissioned by the Sydney-based Centre for Independent Studies (CIS) found that 39 percent of Australians believed penalties for breaching public health orders was too low. Another 47 percent thought the fines were set at the right level, and only 14 percent believed they were too high.
New South Wales (NSW) police recently amped up fines for breaching health restrictions, including $500 for not wearing a mask, $1,000 for breaching a public health order, and $5,000 for not providing details to a contact tracer, or following directions to self-isolate.
CIS commissioned YouGov to conduct the poll of 1,029 Australians between Aug. 2 to 5, producing the report, Attitudes to a Post-COVID Australia (pdf).
The survey found that 46 percent of Australians believed enforcement was too lax and not strong enough, with another 39 percent believing enforcement levels were adequate.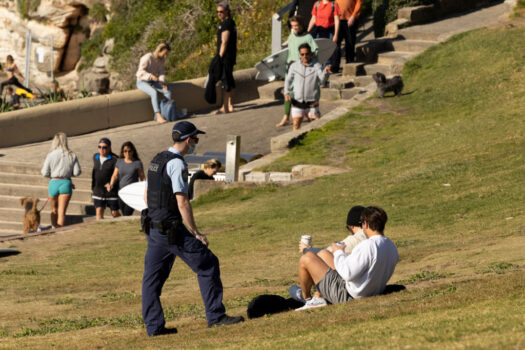 Police have actively encouraged Australians to contact Crime Stoppers with tip-offs on individuals breaching public health orders. In fact, following July protests against COVID lockdowns in Sydney, authorities received over 20,000 tip-offs.
"Politicians encouraging people to report their neighbours for breaching the public health orders is likely to have taken a significant toll on social cohesion," co-author Simon Cowan said in a statement.
"Australians may have this idealised view of ourselves as larrikins who don't follow the rules, but in reality, we are a nation of tut-tutting 'Karens,'" he added.
Australians were keen as well, to see an end to lockdowns, with 37 percent wanting restrictions to end as soon as possible, 34 percent wanted them to end when vaccination thresholds were met, and 10 percent believing every person should be vaccinated until restrictions were removed.
In late July, the National Cabinet—an intergovernmental body involving the prime minister and state and territory leaders—agreed on a four-stage vaccination roadmap to transition the country away from frequent lockdowns and health restrictions.
The country is currently working towards the 70 percent mark, with the Australian Prime Minister Scott Morrison pushing for vaccination rates to increase.
Once 70 percent of the population is vaccinated, the next phase of the roadmap is triggered, and will see stay-at-home orders and restrictions largely removed.
Upon reaching the 80 percent threshold, Australia will begin reopening international borders. Lockdowns will need to be "highly targeted" while vaccinated residents will be exempt from domestic restrictions.
"There is considerable support for so-called 'vaccine passports,' with 60 percent approving of their use by state governments to regulate entry to a state, and 55 percent agreeing that business should be allowed to demand them as a condition of entry or service," co-author Robert Carling said in a statement.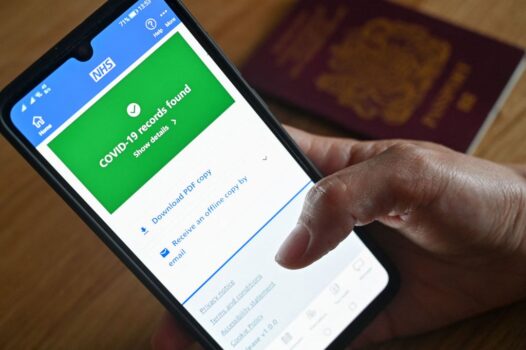 Australians also displayed low support for a zero-COVID strategy (13 percent) and acknowledged that COVID-19 would never be permanently eradicated from the country (62 percent).
Currently, the Prime Minister Morrison has called for state and territory leaders—who currently have the power to impose lockdowns and health restrictions—to abide by the vaccination roadmap and to "break" the cycle of lockdowns.
However, West Australian Labor Premier Mark McGowan, stood by the state's right to implement "highly-targeted" lockdowns and indicated his government would likely continue to pursue a zero-COVID strategy.
Further, Queensland Labor Premier Annastacia Palaszczuk called for renewed modelling before committing to opening borders, saying the previous research did not consider high case numbers and was premised "around 30 cases in the community."
While on Monday, Australian Capital Territory (ACT) leader Andrew Barr said it was "not safe" to open the country even when vaccination rates reached 70 percent of the population.
Western Australia, Queensland, and the ACT have not had outbreaks of the same magnitude as NSW and Victoria.
The reluctance of the two-state premiers—McGowan and Palaszczuk—to follow through on the National Cabinet plan, compelled the Doherty Institute, a medical research body in Melbourne, to issue a statement last week saying that Australia would be safe to open up, even with hundreds of daily COVID infections.