The European Medicines Agency (EMA) has granted authorization for use of the AstraZeneca COVID-19 vaccine as a preventative measure against the disease on Jan. 29 without any restrictions, despite concerns from German experts who say the vaccine lacks sufficient data on people 65 and older.
This is the third COVID vaccine approved by the EMA—the European Union's drug regulator similar to the Food and Drug Association in the United States— following those made by Moderna and Pfizer.
The EMA said that the vaccine will give protection to people older than 55 although there weren't "enough results" to show "how well the vaccine will work in this group."
"However, protection is expected, given that an immune response is seen in this age group and based on experience with other vaccines," the EMA said in a statement. "As there is reliable information on safety in this population, EMA's scientific experts considered that the vaccine can be used in older adults."
The EMA was referring to AstraZeneca's phase 2 trial that showed immune responses in people aged 56 and older after receiving a booster dose of the vaccine.
But Germany's vaccination advisory committee doesn't agree that the vaccine should be given to older people. The group published a recommendation yesterday, stating that the AstraZeneca vaccine should not be offered to people 65 and older until sufficient data of future analysis suggests it is effective for this group, according to Politico.
However, German Health Minister Jens Spahn said that the advisory committee will make its final recommendation only after the EMA made its decision on Friday.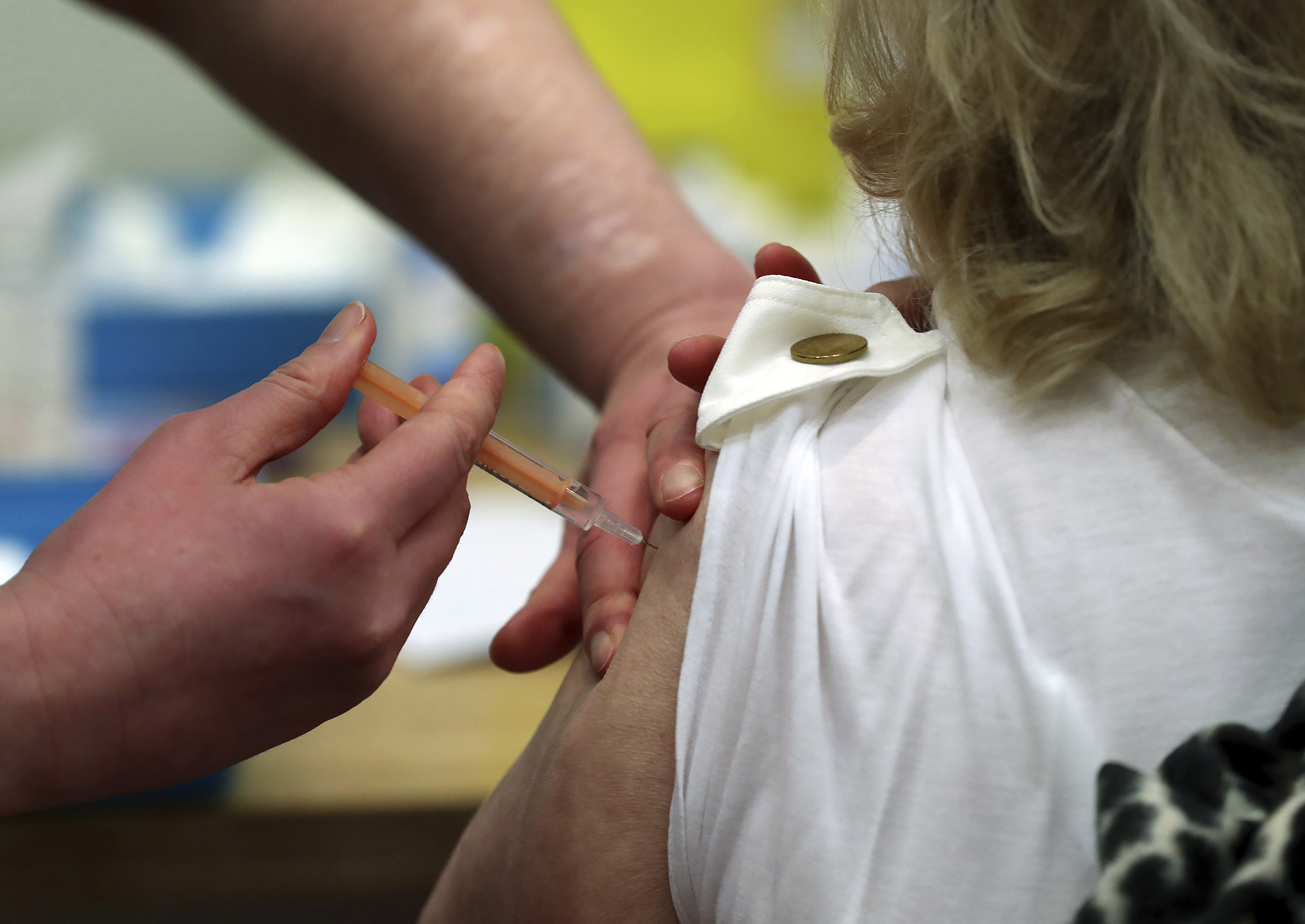 Authors of an interim analysis of AstraZeneca's four vaccine studies have admitted that they do not have efficacy data on older people as most of the trial participants were younger adults (18-55), and only 12 percent were over 55.
"As older age groups were recruited later than younger age groups, there has been less time for cases to accrue and as a result, efficacy data in these cohorts are currently limited by the small number of cases," the authors said.
According to the Infectious Diseases Society of America's overview of AstraZeneca's phase 3 COVID trials, more than "90 percent of participants were 18-55 years old and white."
AstraZeneca didn't respond to a request from The Epoch Times for comment regarding the German experts' view.
Prime Minister Boris Johnson said he wasn't concerned about the recommendation from Germany's vaccination committee as people aged 65 and older are given the vaccine in the United Kingdom, according to The Independent. The country was the first to use AstraZeneca's vaccine at the beginning of January.
"I think the MHRA [Medicines and Healthcare products Regulatory Agency], our own authorities, have made it very clear that they think the Oxford/AstraZeneca vaccine is very good and efficacious, gives a high degree of protection after just one dose and even more after two doses," Boris said.
"And the evidence they've supplied is they think it's effective across all age groups and provides a good immune response across all age groups," he added.
AstraZeneca's COVID vaccine, co-developed by the University of Oxford, is not an mRNA vaccine but uses a modified chimpanzee common cold virus (adenovirus) that instructs the cells inside the body to produce the CCP (Chinese Communist Party) virus spike protein, activating an immune response.
The CCP virus is another name for the novel coronavirus.
Like Pfizer and Moderna, AstraZeneca's COVID vaccine is given in two doses. However, the vaccine offers less protection with an efficacy of 70 percent "at preventing symptomatic COVID-19 occurring more than 14 days after receiving two doses," according to a statement by the manufacturer.
The vaccine manufacturer has also come under fire this week when it announced that it will only be able to deliver about 30 million of the 80 million doses to the European Union.
"We understand and share in the frustration that initial supply volumes of our vaccine delivered to the European Union will be lower than forecast," AstraZeneca said. "This is mainly due to lower than anticipated production yield impacting the number of doses produced per batch"
The AstraZeneca COVID vaccine phase 3 trial in the United States is still ongoing. According to clinicaltrials.gov, the primary completion date is March 23, but the trial will not completely end until Feb. 21, 2023.