Spring Bacon Fest

The Cassandras of the food world have been predicting the waning popularity of bacon for some time now. But let's face it: Bacon will never be out.
Celebrate its glory at the Spring Bacon Fest at Zeppelin Hall. More than 2,500 pounds have been ordered for the occasion. Indulge in the Bacon–Bacon Terminator Burger, the Double Smokes Bacon Mac & Cheese, or Bacon Lollipops.
More than 50 European and American craft brews are on tap.
At the bar everyday from 4 p.m. to 7 p.m., as well as any time on Thursdays, guests are also offered endless bacon strips.
Zeppelin is a short walk away from the PATH train.
April 2–19. Zeppelin Hall, 88 Liberty View Drive, Jersey City, New Jersey.
Mastering Pasta

Marc Vetri, whose third cookbook, "Mastering Pasta," has just been released, is stopping by the 92nd Street Y for a talk. He'll discuss Italy's pasta traditions, food science, and the secrets of the very best pastas.
Tickets $30 available at 92Y.org.
April 2, 7 p.m., 1395 Lexington Ave. at 92nd Street.
Taiwanese Pub Dinner With Cathy Erway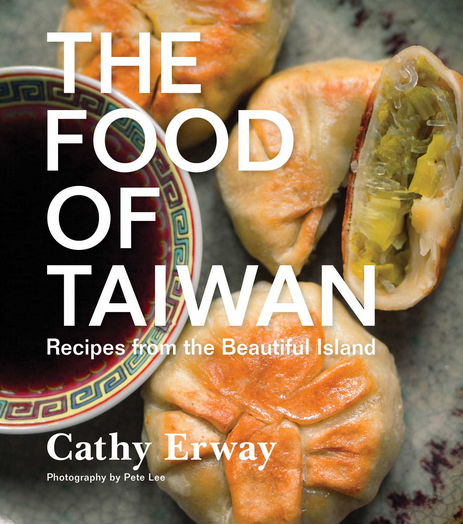 Celebrate the delicious cuisine of Taiwan with an intimate family-style meal prepared by blogger Cathy Erway of "No Eating Out In NY" and author of "The Food of Taiwan." The menu will feature specialty cocktails with Taiwan Beer and Kavalan Whisky, steamed clams, Taiwan-style wings, popcorn fried king oyster mushrooms, Taiwanese hamburger with pork belly, and pineapple cake à la mode.
The cookbook will be available for purchase.
Tickets $45.
March 29, 7 p.m., Jimmy's No. 43, 43 E. Seventh St., TaiwanesePubDinner.BrownPaperTickets.com/
Just Food Culinary Bootcamp
Need a refresher before greenmarket season goes into full swing? Or before CSA shares arrive? Just Food's Culinary Bootcamp offers an opportunity to brush up on cooking skills.
Sessions cover basic knife skills, fermentation 101, how to make jam and jellies, the herbal pantry, and cooking improv. Most classes cost $55. Sessions offered through April 25.
For more information, see JustFood.org
Whole Foods market, Bowery Culinary Center (2nd Floor), 95 E. Houston St.
NYC Craft Distillers Festival

Pre-Prohibition comes to town with the second NYC Craft Distillers Festival. Over 20 distillers will offer tasting of more than 60 craft spirits, in a speakeasy atmosphere. A 1920s jazz band will entertain. Modern Gatsby-style attire is suggested.
Tickets range from $95 to $150.
For more information see NYCCraftDistillersFest.com
March 28, 7 p.m. The Bowery Hotel, 335 Bowery.