Apple Inc is set to launch three new iPhones named XS Max, XS and Xr, according to coding on the company's website spotted by tech news blog, confirming expectations that the company is making only minor changes to its lineup based on the iPhone X unveiled a year ago.
The names were first spotted on Apple's products sitemap page by technology website ATH and were later confirmed by media outlet Verge.
Reuters could not independently verify the content of the sitemap as it was no longer available.
Apple for years was known for being very secretive about new product launches, but in the last few years, iPhone specifications have routinely found its way into the public domain before the launch.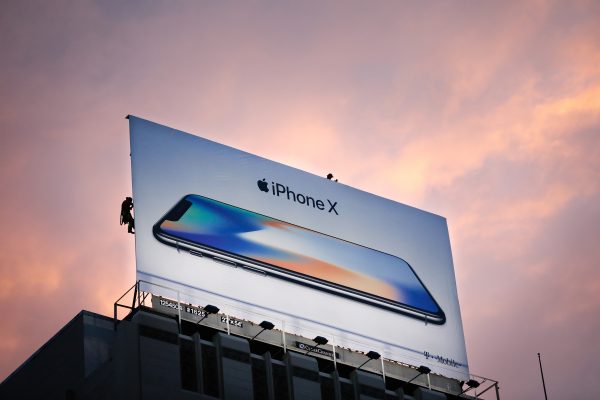 A small German e-commerce site specializing in electronics, Arktis, has already put up pictures of the new models on its website.
"Apple has sent us some dummies/samples," an Arktis spokeswoman said. "But we do not know how Apple will call their newest devices. It was just a guess that we named them Apple Xr."
Apple did not immediately respond to requests for comment.
Apple's market capitalization has passed $1 trillion and the company needs to sustain revenue growth from its signature product even as global demand for smartphones plateau. One way to do that is to get people to buy more expensive phones.
Apple will likely blast further past the $1,000 price barrier when it launches new iPhones, but Wall Street is most intrigued by how deep into its larger-than-ever lineup price hikes may go.
"There's no real game changer on the table," said Hal Eddins, chief economist at Apple shareholder Capital Investment Counsel. "It's a matter of getting people to keep moving up."
The new top model is expected to have a 6.5-inch (16.5-cm) screen with an edge-to-edge display and an OLED display with richer colors, and Wall Street is targeting a price of $1,049 or $1,099 versus the current $999 base price for the iPhone X.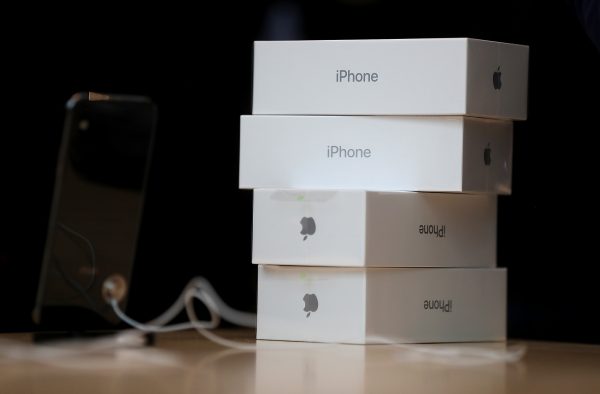 The second phone with a 5.8-inch OLED display would be similar to the iPhone X but with an improved processor, and according to the sitemap will be called iPhone XS.
The third expected model with a 6.1-inch display has intrigued analysts most. The big display is expected to use lower-cost LCD technology, but look more like last year's iPhone X than the iPhone 8, which itself looked similar to phones going back to 2014's iPhone 6.
That fresher profile could help lure price-conscious Apple customers with three- and four-year-old phones into an upgrade said Eddins. Expectations for Apple's lineup have been fueled by reports from Apple analyst Ming-Chi Kuo, who is based in Taiwan, where many of the contract manufactures that also make Apple products are based.
While some expect a $699 price for the iPhone 9, Goldman Sachs analyst Rod Hall sees as much as $849, a significant bump for a mid-range device.
"Given the better-than-expected iPhone X demand this summer we doubt Apple is inclined to go for lower price points," Hall wrote in a note to clients.
Rival Samsung Electronics Co Ltd has a few models that cost nearly as much as Apple models, but the bulk of its lineup, like that of other phone makers, consists of cheaper models.
"Apple has never competed on price," said Josh Blechman, director of capital markets at Exponential ETFs, which holds Apple shares in its exchange-traded fund.
In addition to new models, Apple is also expected to unveil a gold-color option for the two new OLED-screened phones, a new version of its wireless Airpods earbuds with wireless charging and a new version of its Apple Watch with a bigger display. It also is expected to release a wireless charging mat that will be able to charge several devices at once.
Apple shares were down 1.3 percent at $221.20 in early trading on the Nasdaq.
by Sonam Rai