While Chinese telecom giant ZTE awaits a decision from the U.S. government on whether to lift a ban preventing the firm from buying U.S. tech parts, problems within China's semiconductor industry are now coming under the spotlight.
On June 26, Qin Shuo, a prominent media personality who was formerly the chief editor of Yicai, a major Chinese business newspaper, posted an article on his new media account on WeChat, a popular social media platform.
The article drew much attention with its headline, which pointed out that while China is the world's largest consumer of semiconductors in the world, the country's own semiconductor industry produced fewer than 10 percent of the chips used in the country.
Semiconductor chips, which power everything from flat-screen televisions to smartphones, are made by turning wafers of silicon substrate into integrated circuits (ICs). The manufacturing of these chips requires high-tech processes that are highly guarded secrets of tech giants such as Intel, IBM, Samsung, and Taiwan Semiconductor Manufacturing Company (TSMC).
Over-Reliance on Imports
A June 8 article on the official website of China Semiconductor Industry Association (CSIA), a trade organization, confirmed the article's claim: Fewer than 8 percent of the chips used in China are manufactured by domestic Chinese companies.
Additionally, CSIA reported that China imported ICs to the value of $260.14 billion in 2017 while it exported just $66.88 billion worth of ICs that year. In other words, China relies heavily on foreign suppliers for tech parts that power its manufactured tech devices.
The article noted that ZTE would be paying a hefty price—the $1.4 billion fine recently proposed by U.S. President Donald Trump, in addition to the $892 million fine it paid last year for violating U.S. sanctions on Iran—was about three times the company's net earnings in 2017.

Additionally, the article explained that China's semiconductor industry lacks the ability to design and manufacture many core components within the circuit. For example, Chinese companies currently hold zero domestic market share for DRAM and NAND Flash, which are semiconductor building blocks for mobile phones, computers, and other IT devices. That means China imports all of the DRAM and NAND Flash it needs.
Finally, the article pointed out that no Chinese companies made the 2017 top 10 list of semiconductor companies, as ranked by Gartner, a market research firm specializing in the IT industry. One of China's top semiconductor companies, Semiconductor Manufacturing International (SMIC), came in fifth place in the 2017 global ranking based on total revenues earned, according to TrendForce, a research firm based in Taiwan. SMIC is a semiconductor foundry, which means it only manufactures chips designed by other companies and doesn't design chips itself.
Problems Within China's Semiconductor Industry
According to Qin, SMIC has tried to improve the production yield rate of its 28-nm (nanometer) node technology, a manufacturing process that produces smaller chips with a higher performance; it would take a while before SMIC could make any breakthroughs with the next-generation 14-nm technology.

Meanwhile, TSMC, the world's leading IC foundry based in Taiwan, has already developed a 7-nm technology process, which is currently mass-producing chips, according to Taiwanese newspaper Economic Daily News on June 21. The company has invested $25 billion to develop 5-nm technology, which is expected to be ready for production at the end of 2018 or early 2019.
China also has a severe shortage of talent for its semiconductor industry. According to Qin, who cited a 2016–2017 white paper on professionals in China's IC industry, the country needs an additional 400,000 people to work in the semiconductor industry, which currently employs about 300,000 people. Qin added that compared to other advanced countries, there are very few IC professionals in China with more than 10 years of working experience.
Wu Zhenhua, a researcher at the Institute of Microelectronics at the state-run Chinese Academy of Sciences, said only a handful of top Chinese universities could train quality microelectronics engineers, according to a May 9 report from the Chinese regime's mouthpiece People's Daily.
ZTE Exacerbates China's Tech Inadequacies  
The ZTE ban—enacted after the firm was found to have broken a penalty agreement it signed for violating the Iran sanctions—has only highlighted the precarious situation when foreign supplies are cut without a sufficiently developed semiconductor industry within China.
Just weeks after the ban went into effect in April, ZTE announced that it has halted its main business operations as a result.
On May 28, Chinese leader Xi Jinping, while at a conference for scientists and engineers, spoke of the need for China to become technologically self-reliant.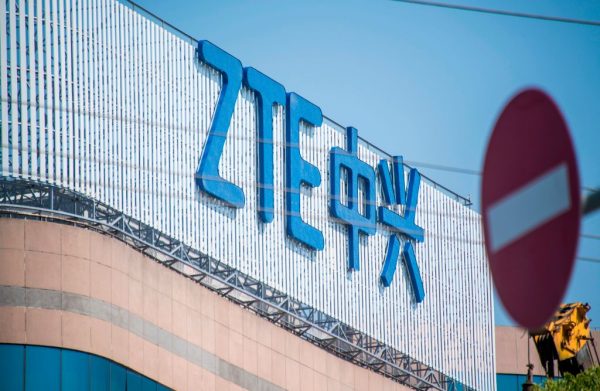 The deal that ZTE and the Trump administration has agreed upon—lifting the ban in exchange for a fine of $1.4 billion and another $400 million in an escrow account to cover any future violations, in addition to oversight by a U.S.-selected compliance team—has been temporarily halted after the U.S. Senate passed on June 19 a legislative measure that would prevent the deal from happening.
In a letter to Trump, Sen. Mark Warner, the Democratic vice chairman of the Senate intelligence committee, and Sen. Marco Rubio, a Republican member of the committee, said lifting the ban on ZTE would pose a "significant threat" to national security, according to a June 26 report by Reuters.
"ZTE, though publicly traded, is a state-backed enterprise that is ultimately loyal not to its shareholders, but to the Chinese Communist Party and [the] Chinese government," the letter said.
The poorly developed domestic IC industry is why the Chinese regime has aggressively acquired foreign semiconductor firms in order to gain access to their technology—which the Trump administration has sought to punish China for via tariffs, while directly funding private Chinese semiconductor firms.
One of the industry's major insufficiencies is its lack of advanced equipment to make high-end chips, according to Wu, the microelectronics researcher.
So with financial support from a state-affiliated fund, SMIC spent $126.4 million to purchase extreme ultraviolet light (EUV) lithography equipment from Dutch semiconductor equipment company ASML in April, just days after Trump announced its ban on ZTE, according to a May 8 report from Sina, a Chinese news portal.
This EUV tool, as well as a similar tool produced by Japanese company Nikon, has been identified as key equipment in 7-nm node technology, according to U.S. tech website ZDNet.