An American citizen was arrested in South Korea when trying to sneak over the border into North Korea.
South Korean officials told The Wall Street Journal that Lawrence Bruce Byron will be deported back to the United States.
Byron, who is in his late 50s and from Louisiana, attempted to cross into North Korea for political reasons. He reportedly sought to facilitate talks between the regime in Pyongyang and the U.S. government as a private citizen.
Byron told South Korean officials he had researched on the internet how to cross into North Korea.

The border between South Korea and North Korea is one of the most militarized in the world.
According to The Wall Street Journal, Byron was spotted by a South Korean citizen as he wandered into a restricted area near the border.
The attempt to cross into North Korea comes as tensions between the United States and North Korea are high.
It is highly unusual for Americans to attempt to cross the border into North Korea.
In 2014, a computer repairman from Texas was apprehended on the bank of the Han River in South Korea after having attempted to swim across the border to North Korea to try and meet with Kim Jong Un.

Rising Tensions
After multiple threats by North Korea to attack the United States and its allies, South Korea and Japan, with nuclear weapons, the Trump administration is trying to find a solution to the crisis.
President Donald Trump has demanded the complete denuclearization of North Korea. He is using diplomatic efforts, as well as economic sanctions and the threat of military force, in an attempt to get North Kore to the negotiating table.
So far, the regime in Pyongyang has refused to discuss its nuclear weapons program.
Sanctions imposed on the regime by the U.N. Security Council, as well as additional sanctions passed by the United States, China, and other countries, have begun to take their toll on the regime. Fuel and food supplies are increasingly scarce in North Korea.
An envoy from China is currently visiting North Korea. While the specifics of the visit have not been disclosed, Trump has described it as "a big move."
During Trump's recent visit to China, Chinese leader Xi Jinping said that his country is committed to a denuclearized North Korea.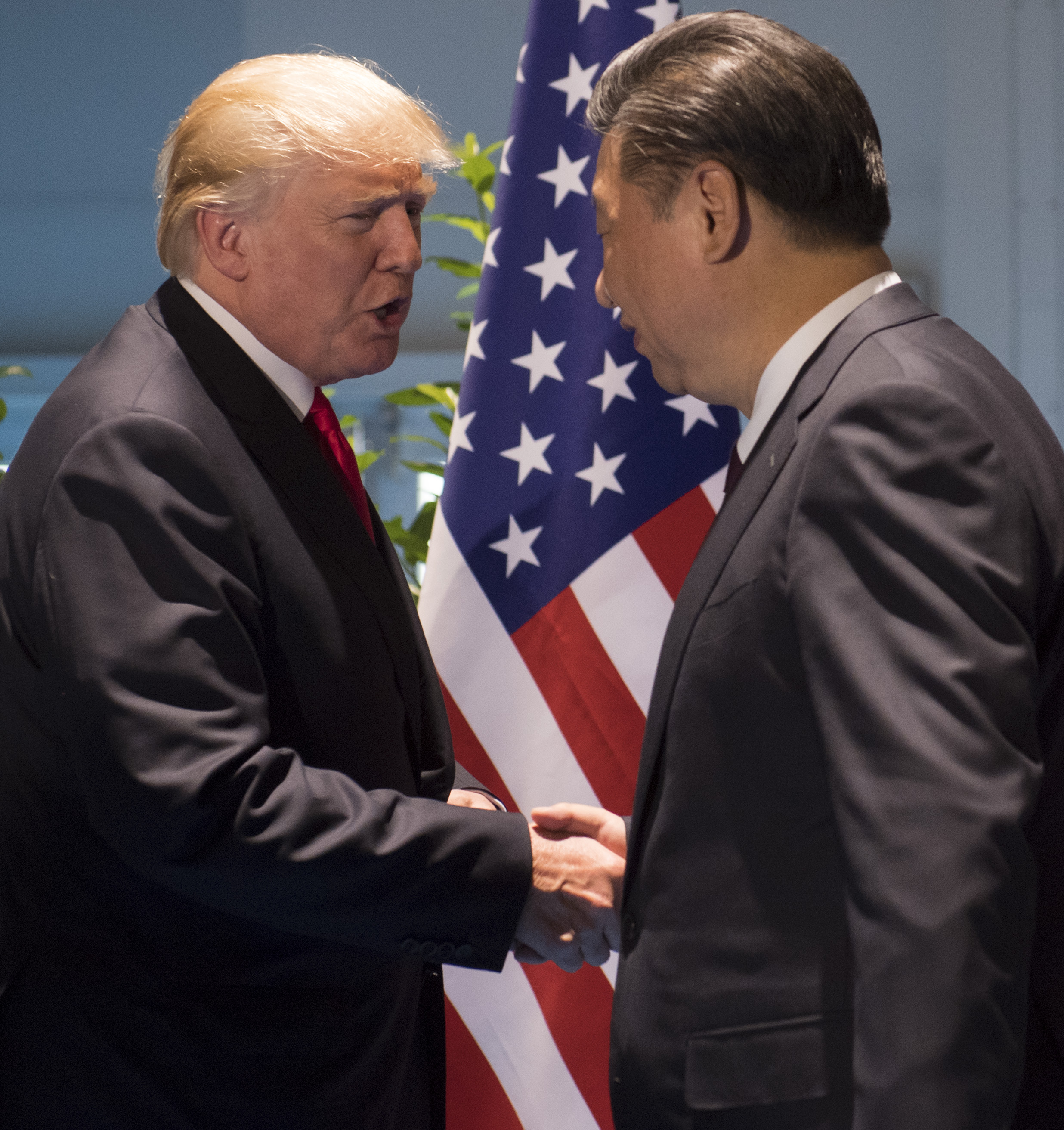 The statement is significant given the fact that for years China has been instrumental in North Korea developing its nuclear and ballistic missile programs.
Other countries, including Japan, and South Korea, have also vowed to step up their efforts against the regime.
Following Trump's visit to Japan, as part of his 12-day Asia tour, Japan announced additional sanctions on North Korean entities and individuals.
If you enjoyed reading this article, please support our mission of independent journalism by sharing it on Facebook.