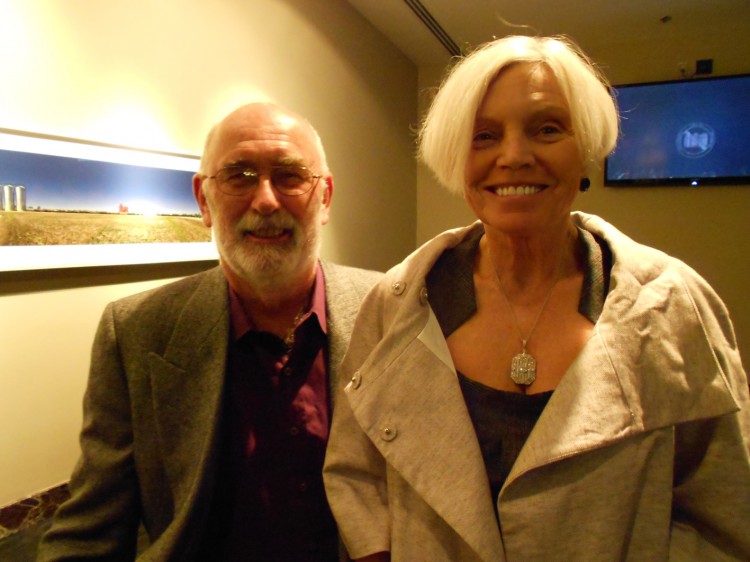 CALGARY, Canada—Shen Yun Performing Arts enchanted a Calgary audience at the Southern Alberta Jubilee Auditorium with its Sunday evening performance.
Retired banker Ern Raves bought tickets to the show as a birthday gift for his wife, who described her joy with the performance.
"I couldn't wish for anything better," Mrs. Raves said.
"We're really enjoying it. All the costumes are beautiful, … and the music is beautiful, and very much enjoyable. We are delighted that we came this evening."
Mr. Raves was also full of praise for the New York-based classical Chinese dance and music company.
"I'm impressed; I am very, very impressed. I'm having a wonderful time, and I'm being well entertained," he said.
Echoing her husband's words, Mrs. Raves said she was "absolutely enthralled with the whole performance."
She said the show also helped her learn more about China's history and culture.
"I find that the people are very elegant, they're soft spoken, and I certainly will go home with a beautiful memory of this evening."
She was also mesmerized by the music played by the Shen Yun Performing Arts Orchestra, which starts with a classical Western orchestra as its basis, complemented by traditional Chinese instruments.
"The music is absolutely beautiful, and I was thinking tomorrow or the day after, I probably will go out and see if I can get the music that was played tonight," she said.
The animated digital backdrops with vivid scenes also helped make Shen Yun an unforgettable experience for the couple.
"I'm so intrigued with the backdrops. You see the dancers and the story telling coming towards you, and then they come on the stage, and I think, oh my goodness, this is just absolutely beautiful," she said.
With reporting by Fany Qiu
Shen Yun Performing Arts has three equally large companies touring the world. Shen Yun Performing Arts Touring Company is playing at the Southern Alberta Jubilee Auditorium in Calgary until Monday before continuing on to Edmonton for two shows at the Northern Alberta Jubilee Auditorium.
For more information, visit ShenYunPerformingArts.org.