Nobody knew what was troubling 7-month-old Mya Whittington, but when she was finally hospitalized, they found it.
What they discovered was a 2-inch feather that was embedded inside of her neck.
"We were just pretty much in disbelief," Mya's father, Aaron Whittington, 26, told ABC News.
"I was at work and my wife noticed that the left side of her neck had started to swell, and she called me at work and asked if we should take her to the emergency room," Whittington said in the 2012 report.
And doctors aren't sure how it even got in there.
"As far as how the feather got into the side of the neck, our doctor says we'll probably never really know," he said.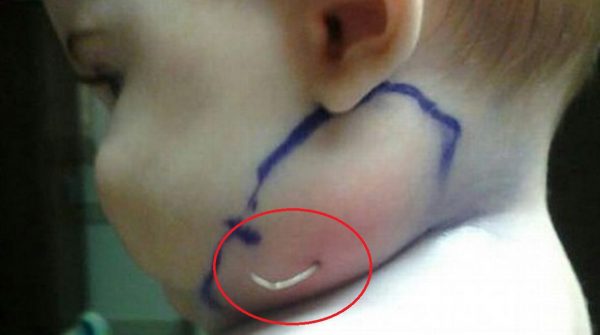 But there is a possible theory.
Aaron, who is from Hutchinson, Kansas, told CBS News that doctors said Mya may have put the feather in her mouth and it then got stuck in her throat. Then, her body tried to eject the foreign item through her neck.
"It just started to reject it and forced it out," Aaron added.
"She's been pulling on the left side of her face for a couple of months," Aaron's wife Emma told the Associated Press.
Emma said she had just assumed it was an ear infection or teething pain, according to Daily Mail.
When the parents first went to the hospital after Mya's cheek became swollen, doctors said it was likely just a swollen gland and prescribed antibiotics.
Mya's grandmother then took the girl back to the hospital again after a "pimple" appeared on the swollen area.
It had grown to be larger than a golf ball, Aaron Whittington said.
"She looked like Quasimodo," her father said.
It was then that doctors discovered the feather.
Mya's parents had a down feather pillow on their bed, but the girl wasn't normally on it. The parents said they put the pillow in the trash after the incident.
Doctors told the parents that the swelling must have caused the baby a massive amount of pain. Mya seemed to only cry when nurses began prodding the area, reported Daily Mail.
Sandra Mathis, a registered nurse with 20 years of experience in pediatrics, told the news outlet she had never seen anything like what happened to Mya.
However, she once saw a child with hairbrush bristles stuck in their tonsils after chewing on a brush, she said.
World's Smallest Baby Boy Ever to Survive Finally Heads Home
A baby who weighed just 9.45 ounces at birth has finally gone home, making him the smallest surviving baby boy in the world.
The baby, who hasn't been named in reports, was delivered through Caesarean-section last August after he failed to gain weight during the pregnancy and doctors feared his life was in danger.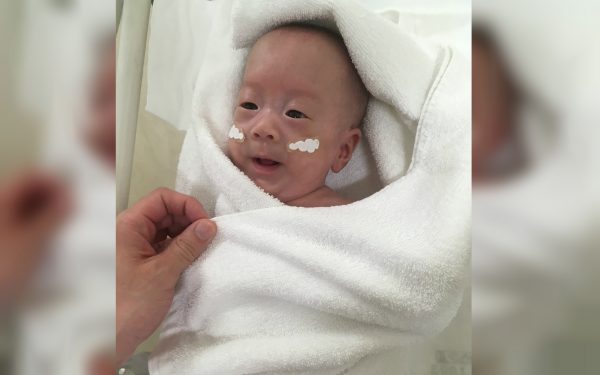 According to Keio University hospital, he was in intensive care until he reached 7 pounds, and he was sent home on Feb. 20.
"I am grateful that he has grown this big because, honestly, I wasn't sure he could survive," the boy's mother told Reuters.
The Japanese baby beat the previous record holder by just 0.21 ounces, according to the Tiniest Babies registry on the University of Iowa website.