A northern Texas family said their 6-year-old daughter suffered hallucinations and almost jumped out of a window after taking a popular flu medication.
The family, who wished to remain anonymous, said that their daughter took Tamiflu, an antiviral medicine used to treat the flu.
But soon after she had taken the treatment, she started exhibiting strange side-effects, the family told local broadcaster DFW21 News.
"The second story window was open, which is in her bedroom, and she used her desk to climb up onto it, and she was about to jump out the window when my wife came up and grabbed her," her father told the network.
The parents, from Allen, Texas, rushed their daughter to the hospital where a doctor told them that a very rare side effect of Tamiflu is nervous system problems, including psychosis.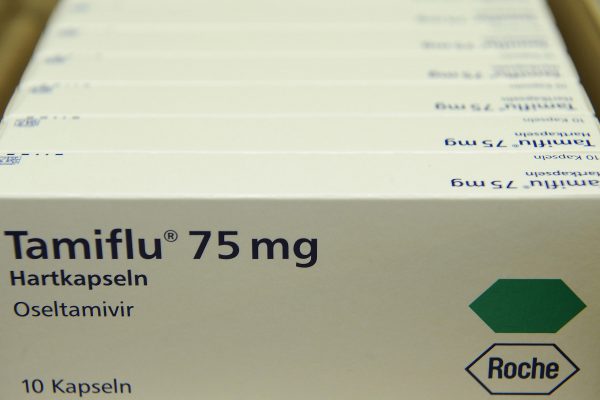 Dr. Glenn Hardesty told DFW21 News, "It can happen. Less than 1 percent is what's listed in the data sheet. I've been in practice 20 years, and I haven't seen that particular complication."
There is a warning in the fine print of the medicine but the parents said they wish they had been told before administering it.
"I don't think the 16 hours of symptom relief from the flu is worth the possible side effects that we went through," the girl's father said.
Hardesty advised parents to research the side effects of medicines they give their children.
"Know that side effects are there for a reason. They're written down for a reason. I guess they can happen, and we got the short end of the stick," her father said.
Hardesty added that the side effects of the Tamiflu the daughter took should only be temporary.
Recommended Video:
How doctors in China turn into murderers