Hong Kong police on Sept. 2 re-arrested 27 protesters who gathered near Polytechnic University last year in support of students trapped inside as police tried to storm the campus.
The 27 protesters, aged between 16 and 37, include 15 students, one teacher, and office workers. Two are underage, according to police. They all face the charge of illegal assembly, with one person also accused of possessing an offensive weapon: a laser pointer.
Twenty-five of them had previously refused bail after they were arrested from the scene last year.
The police siege on the Hong Kong college campus in November 2019, which lasted for about two weeks, was one of the most violent episodes during the anti-extradition bill movement that started in June last year. Hundreds were at one time trapped inside as police bombarded the school with tear gas, water cannons, and projectiles.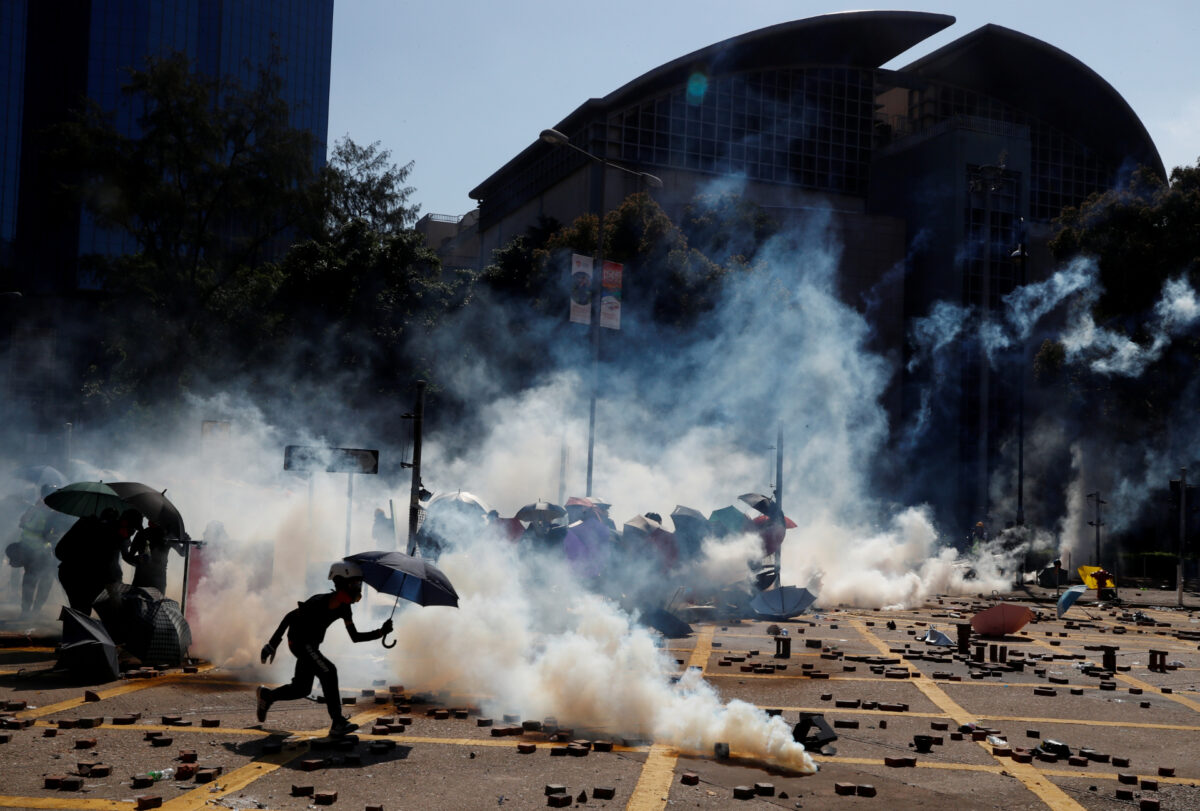 Protesters had occupied the university, using it as a base to block the city's central cross-harbor road tunnel, in an effort to pressure the Hong Kong government into fulfilling their pro-democracy demands.
On Nov. 18, as large numbers gathered outside the campus to support those entrapped, police deployed force to disperse them and later arrested 135, senior police commander Ho Chan-tong told reporters at a Wednesday press briefing. Most of these people have rejected police bail, which he said was an attempt to shed responsibility.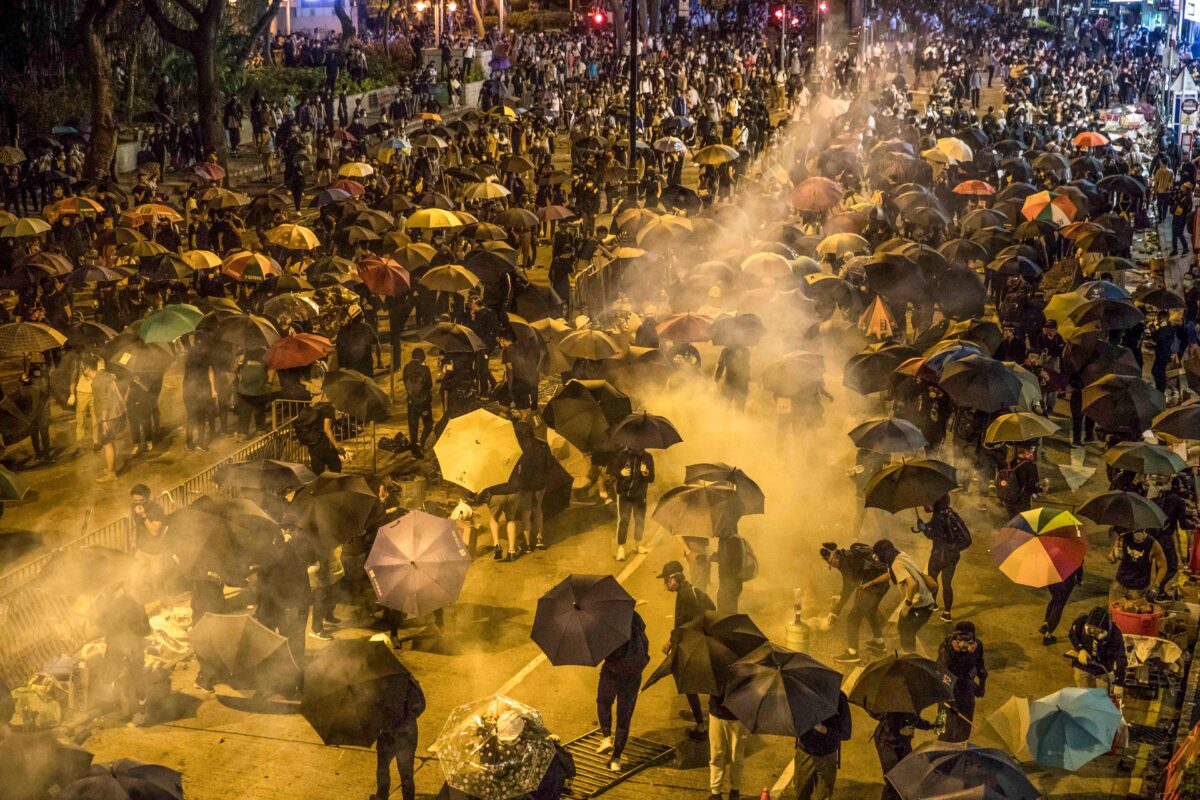 At the press conference, police played clips of molotov cocktails being thrown and of arrows and bows found on school grounds. Ho characterized the PolyU protesters as "rioters" who caused "serious damage."
There were also an unidentified number of people police planned to arrest on Wednesday but could not find, Ho said, as he warned arrestees against fleeing Hong Kong.
"The accusations, the offenses, they won't go away—because there are many indictable offenses," he said, noting that "there is no time limit for prosecution."
"If you abscond, you destroy your future, your life—not only your life, but the lives of your family members and loved ones," he warned.
The arrestees are due to appear in court next Wednesday.
The police are also hunting for eight activists—some who already fled—who face accusations linked to last July's storming of the city's legislature building and a protest on Aug. 31 last year, according to South China Morning Post, citing an anonymous police insider.
At least dozens of pro-democracy activists have been arrested since Beijing's national security law for Hong Kong came into effect in July. The law's sweeping terms criminalize acts that Beijing deems as secession, subversion, terrorism, and collusion with foreign forces with possible life imprisonment. Some have fled the city, fearing a Beijing crackdown.
Mainland Chinese police on Aug. 23 intercepted a boat and detained 12 Hongkongers between 16 and 30 years old who were reportedly headed to Taiwan for political asylum. The arrestees, except for one person charged with violating the national security law, all faced charges related to their previous participation in pro-democracy protests, according to Hong Kong media reports. They are currently being held in Shenzhen city's Yantian Detention Center, according to reports.
China Times, a Taiwan-based media known for its pro-Beijing slant, cited anonymous sources saying that Taiwan authorities have arrested another five Hong Kong protesters who tried to escape to Taiwan. They were sent to the southern city of Kaohsiung, according to the report. Taiwan authorities have not confirmed the information.