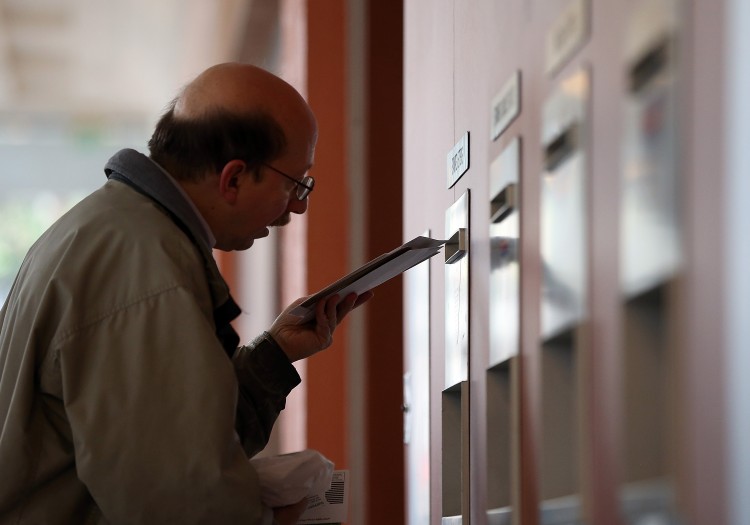 As 2012 dawned, the U.S. Postal Service (USPS) maintained hopes of a financial turnaround. 
As the curtains drew on 2011, however, the USPS announced its intentions to eliminate next-day first-class mail delivery by 2013, citing a "dramatic and continual decline" in mail volume. As in recent years, 2012 was another difficult fiscal year for the USPS.
In February, the USPS announced a $3.3 billion net loss in the first quarter, despite a stronger-than-expected holiday shipping season. As newer and more innovative forms of communication have emerged, the USPS's financial difficulties have been impossible to hide. 
"Technology continues to have a major impact on how our customers use the mail," stated USPS Postmaster General and CEO Patrick Donahoe, adding, "It has had a significant negative impact on some of our much larger sources of revenue, particularly First-Class Mail." 
According to Donahoe, in order to return to profitability, a plan to cut yearly costs by around $20 billion by 2015 is mandatory.
Not everyone sees the lack of financial viability as the consequence of new technology. While lawmakers believe that an outdated business model plagues the USPS, many postal workers say that the nation's mail carrier is actually the victim of a man-made disaster.
According to Jamie Partridge, a retired letter carrier from Portland, Ore., Congress is to blame for the $21 billion in losses that the USPS has incurred over the past five years, and he is looking to lawmakers to fix things.
Partridge was part of a contingent of former and current USPS workers who staged a hunger strike on Capitol Hill in June. "We're hoping to get Congress to stop starving the Postal Service," Partridge said.
In December, postal workers embarked on another Capitol Hill hungers strike to raise awareness about proposed legislation that would reduce the USPS delivery week to five days, according to Fox News.
The postal unions contend that cutting mail delivery to five days will eliminate 80,000 postal jobs. 
In July, the USPS announced its intentions to default on a $5.5 billion benefits payment that was due in August. By not making the payment, the Postal Service was for the first time unable to make the payment, which is used for future retiree health costs and is required by the federal government.
The Postal Service, which needs about $250 million per day to operate, will run out of cash on Oct. 15, 2013—unless it gets some help from Congress, USPS Chief Financial Officer and Executive Vice President Joe Corbett told Bloomberg news.
Losing billions of dollars year after year, the USPS has made significant cuts to staff, facilities, and service—with even more cutbacks expected. But the challenge for the USPS is whether it can reach financial viability through any other means.
Mail volume has fallen faster than expected, and experts project that this will only continue to decline steadily. In an effort to be more efficient, the USPS has closed several mail processing facilities since 2006.
By 2020, the USPS is expected cut its workforce by 140,000 people, representing 28 percent of its employees.
The Epoch Times publishes in 35 countries and in 20 languages. Subscribe to our e-newsletter.