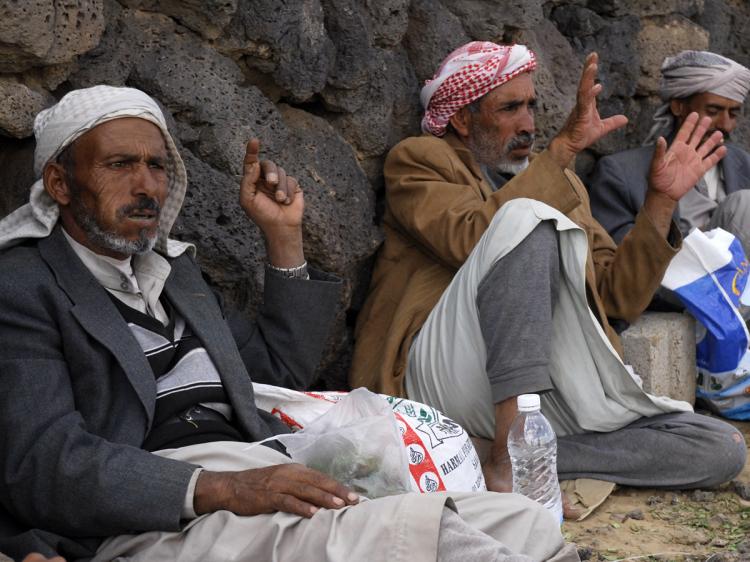 The Yemeni Defense Ministry said that 34 suspected al-Qaeda members were killed and 17 more arrested by government forces on Dec. 17.
Air forces and troops attacked what the Yemen officials claimed to be the al-Qaeda training camp in the Abyan Province. Elsewhere near Sana'a, Yemen's capital, government forces killed four militants who allegedly planned suicide attacks against Yemeni targets, including schools.
Residents and human rights groups say that many civilians were also killed during the operation. Local human rights activist Abbas al-Assal said that there was no al-Qaeda training camp in one area, but that 64 people were killed, including women and children.
"The government wants to show the world that it is serious in pursuing al-Qaeda elements and that the south of Yemen is a refuge for al-Qaeda. That is not true at all," Associated Press quoted the activist as saying.
The al-Qaeda's resurgence in Yemen, neighbour to Oman and U.S. ally Saudi Arabia, has raised concerns in Yemen and abroad. The radical Islamist organization is guilty of several attacks in Yemen in the last two years, including one targeted at the U.S. Embassy.
Last month the group attacked a government convoy in an eastern desert killing three top provincial officials and their guards.
The U.S. administration has put constant pressure on Yemen to take stronger action against al-Qaeda forces, worried that with problems like poverty, armed conflict, and a weak central government, the country could become another Afghanistan.
Yemen, the ancestral home of Osama Bin Laden, has been an ideal place for jihadists, as its rocky mountains are well suited for guerrilla bases and training camps. According to the Yemeni foreign minister, there are more than a thousand of them in the country.