Would You Be Angry If Your Cancer Was Misdiagnosed? Houda Rafle Isn't—Anymore
September 14, 2013 10:11 am Last Updated: September 15, 2013 7:09 am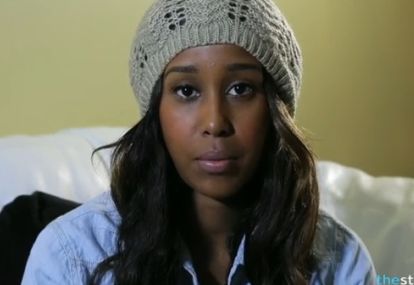 Houda Rafle, 28, went for a CT scan at Toronto's Trillium hospital in March and was told she was in the clear. Last month, she found out the radiologist had made a mistake, he'd missed a tumor above her heart. She has stage 4 cancer, and in the months since her test, the cancer had spread into her lungs.
Some 3,500 CT scans and mammograms analyzed by radiologist Dr. Ivo Slezic for Trillium have been called into question and are being reviewed. The case of Dr. Slezic adds to several high-profile cases of misdiagnosis in Canada, prompting a call for national oversight, reported the Globe and Mail. In the absence of a national standard, hospitals are responsible for their own quality reviews.
When Rafle experienced shortness of breath, fatigue, and felt unwell months after her test in March, she went for an x-ray which was sent to her family doctor and to Trillium. She received a call shortly thereafter, and went to the hospital to hear the bad news. The tumor, doctors told her, was visible in the scan reviewed by Slezic in March. 
She was angry at first. But, she told the Toronto Star: "There was just something in me that made me realize there is no point in being angry over it any more. I have got to deal with it."
Rafle said she is, "just trying to stay positive, trying to just get through this day by day, and just trying to be strong."
She hopes she is the only one whose cancer has spread as a result of the radiologist's mistakes.
Slezic worked at the Mississauga Hospital and Queensway Health Centre for 33 years. A routine quality review on March 28 found that a patient had been misdiagnosed. The radiologist's s hospital privileges were revoked and an internal probe continued,  reported the Globe and Mail, though the health facilities did not notify provincial authorities until late August.
The details of any other misdiagnoses have not been released.