Australian Defence Minister Peter Dutton says the build-up of Russian tanks and troops along Ukraine's border with Russia is encouraging "bullies and other dictatorships" to do the same, warning that thousands could die if an invasion occurs.
Dutton and Foreign Minister Marise Payne are meeting with the United Kingdom's Defence Secretary Ben Wallace and Foreign Secretary Liz Truss for AUKMIN talks focussed on cooperation, security, and technological cooperation amid increasing geopolitical tension in eastern Europe and from Beijing in the Indo-Pacific.
Speaking to Seven's Sunrise, Dutton said the possibility of Russia invading Ukraine has impacted the whole world.
"When you see Russia act the way they do, it encourages other bullies and other dictatorships to do the same. Particularly if there's no pushback from the rest of the world," Dutton said, adding that European leaders were acting to counteract Russia.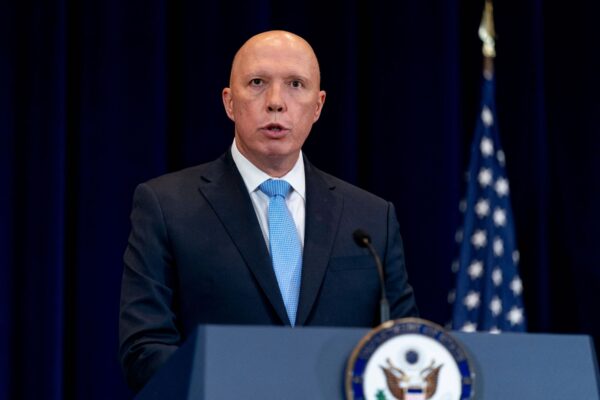 Dutton said the UK was working with NATO and the European community.
"Because thousands of people will die and that is not a circumstance that anyone wants to see prevail. So the build-up of the Russian troops is incredibly concerning," he said.
A Ukraine embassy official said its foreign minister had spoken with Payne on the phone on Jan. 19 about the security situation along Ukraine's border with Russia.
"They also discussed efforts by the Ukrainian partners to elaborate comprehensive package of measures to deter Russia from further aggression," Chargé d`Affaires Volodymyr Shalkivskyi told The Epoch Times on Friday.
"These include political support, sanctions towards Russia and security assistance. Given the successful experience in providing Australian cyber security assistance to Ukraine in 2021, officials of both countries will discuss available possibilities for strengthening defence cyber capabilities in Ukraine," he said.
Australia's Department of Foreign Affairs and Trade and Department of Defence did not immediately respond to a request for comment.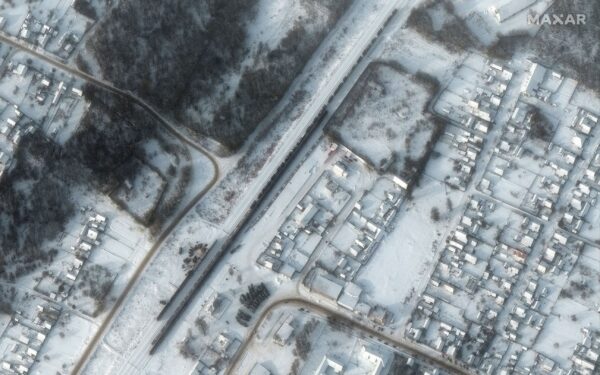 On Wednesday, Australia's foreign minister announced the country had agreed to a Cyber and Critical Technology Partnership with the UK, that would see both nations intensify cooperation to tackle "malign" cyber actors.
"Australia is committed to working with partners such as the UK to challenge malign actors who use technology to undermine freedom and democracy," Payne said in a release.
"We will work with allies to maintain an internet environment that is open, free, peaceful and secure, consistent with international law, and which maximises opportunities for economic growth."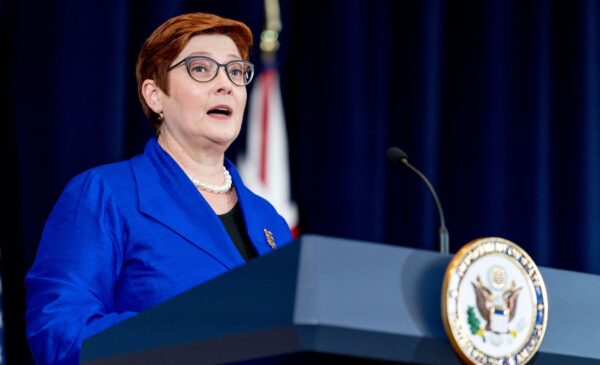 One of the first initiatives out of the new partnership will be to increase deterrence of malicious cyber activity by raising the costs for "hostile state activity in cyberspace" through strategic coordination of cyber sanctions regimes, according to the release.
It comes as Australia continues strengthening security ties with like-minded countries in the face of the rising threat of China in the Indo-Pacific, and ongoing anxiety of an invasion of Taiwan.
Among its efforts was the AUKUS security pact with the United States and the UK, which will see nuclear submarine technology shared with Australia.
Dutton said the UK and the United States were Australia's "most important friends in the world."
"If we can bring strong friends together then I think we deter bullies and people who might seek to do harm to our country into the future," he said. "So the UK is family, as we know, and they are a reliable partner. We've fought alongside them for generations. And our country, I think is best served by that relationship deepening which it will today."
Updated to include quote from the Ukraine embassy in Canberra. Victoria Kelly-Clark contributed to this article.