Women's Soccer Next to Women's Torture Camp
August 15, 2008 1:52 pm Last Updated: August 16, 2008 9:03 pm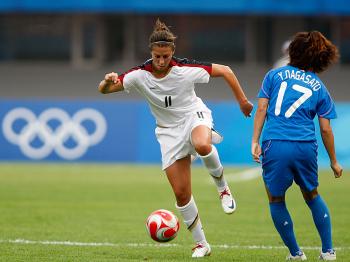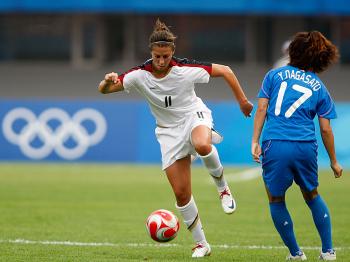 Friday's womens soccer quarter finals were said to have taken place minutes from some of China's notorious torture camps, according to a comprehensive "Guide to Labour Camps" report.
The Coalition to Investigate the Persecution of Falun Gong (CIPFG) released the report in July, giving precise locations of the Re-education Through Labour (RTL) camps and their proximity to Olympic venues.
These camps are said to contain practitioners of the Falun Gong spiritual practice, where they have been beaten, tortured, raped, and put to forced labor.
Among the listed camps was the Masanjia women's facility, located around 10 km from Friday night's Sweden vs. Germany soccer match venue of the Shenyang Olympic Stadium.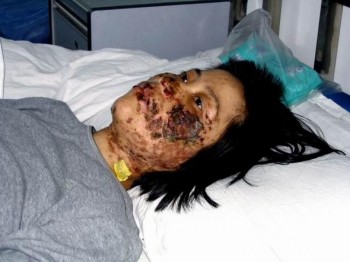 Masanjia is considered to be one of the most notorious camps for torture, says the report. It is reported that at Masanjia in 2000, eighteen female practitioners were stripped naked and forced into the cells of male criminals, to be gang raped and sexually abused.
Journalists were invited to Masanjia in 2001, and were presented with freshly painted walls and smiling prisoners with Chinese and English name-tags.
Chinese Embassy websites featured articles where prisoners greeted journalists with smiles, and regaled them with tales of their apparently comfortable and accommodating experiences in custody.
The stories which have emerged from these and similar places are described as "harrowing" by a U.N. Special Rapporteur.
Another facility listed in the report was the No. 1 Qinhuangdao Detention Center, situated within minutes of the Qinhuangdao Olympic Sports Center Stadium where China outplayed Japan
The report cites the example of Mr. Chen Qijiang, a former electrical engineer who was detained in August 2007 while visiting his mother, who was also imprisoned for her beliefs in Falun Gong. He was reportedly taken to the detention centre, interrogated, and severely beaten. He was then kept for six months before being sentenced to five years prison.
Another former detainee reports that she was kept in the Qinhuangdao Detention Center for a month, during which time he was forced onto a "tiger-bench" every day. The tiger-bench is a device custom made by Chinese police to torture Falun Gong practitioners, according to Falun Gong websites. It is said to be a small iron bench approximately 20 cm off the ground.
The police are reported to tie the victim's legs tightly to the bench using belts; they then put bricks under the victim's feet, and may keep adding layers of bricks until the belts break. A Falun Gong website says victims endure unbearable pain and often pass out during these torture sessions.
Other forms of torture are said to be used on the victim at the same time, including shocking with electric batons, burning with cigarettes, and worse horrors, such as ramming slivers of wood under the fingernails.
The intensive torture methods are part of the attempt to make the Falun Gong adherent sign a statement renouncing their beliefs.
Sometimes it works. The CIPFG report withholds the name of the individual who spoke of her experiences in Qinhuangdao, but after her month-long torture she was released, then subject to months of extortion to the point of poverty
"Feeling desperate and hopeless, I wrote a guarantee letter against my conscience … Later, I regretted this very much."
The presence of the torture camps minutes from Olympic venues demonstrates the double standards employed by China, say human rights defenders.
"When you come to the Olympic Games in Beijing, you will see skyscrapers, spacious streets, modern stadiums and enthusiastic people," say Teng Biao and Hu Jia, prominent Chinese rights defenders, in an open letter.
"You will see the truth, but not the whole truth …. You may not know that the flowers, smiles, harmony and prosperity are built on a base of grievances, tears, imprisonment, torture and blood."