LONDON—A 21-year-old woman has been sentenced to over two years in prison for failing to alert authorities to her friend's terrorist knife plot in London.
Khawla Barghouthi was sentenced on June 21 after the court heard a taped conversation in which she was heard laughing with her friend about the knife attack.
The attack at the British Museum had been cooked up by a mother and her two daughters in the spring of 2017 after they became radicalized online, effectively forming the first known all-female ISIS cell in the UK. The youngest of the two sisters was the youngest female ever convicted of terrorism.
Their ISIS handler had discussed plans on secure messaging platforms with what he thought were ISIS commanders—later revealed to be British intelligence operatives.
Would-be jihadi Rizlaine Boular was caught on tape telling Barghouthi that she preferred to attack women or a single man, both laughing at the possibility of the attack being a "flop."
"That would be the worst thing that could ever happen—like you start a terrorist thing and then you stall," Barghouthi said in the tape, according to the BBC.
Barghouthi was sentenced to two years and four months in prison at the Old Bailey, under Section 38 of the Terrorism Acts.
She also faces deportation to Tunisia, which she left a decade earlier.
The family of would-be jihadis fell under the watch of security services after Boular's younger sister, Safaa Boular, was caught attempting to travel to Syria.
"Having been prevented from traveling to Syria, she then set about plotting an attack in the UK, but her plans were being covered by the counterterrorism network and security services," Counter Terrorism Deputy Assistant Commissioner Dean Haydon said in a statement.
Safaa, who was 16 at the time, first made contact online with an ISIS recruiter and English-language propagandist in Raqqa, who introduced her to hundreds of new people.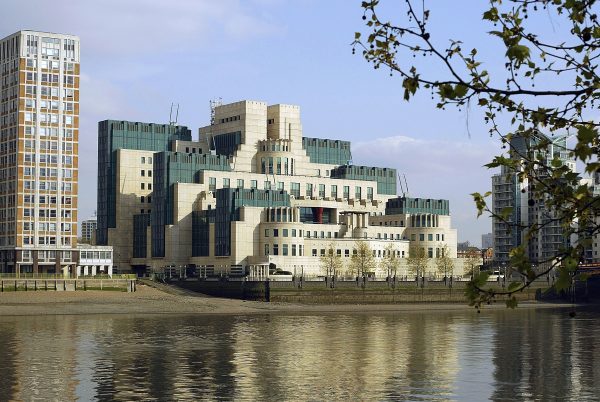 Safaa then formed an online relationship with a British jihadi who went to Syria to become an ISIS terrorist. They were "married" in an online ceremony.
Soon after they foiled her attempt to travel to meet her "husband," British operatives contacted him through a secure messaging system posing as ISIS commanders. He took the bait and discussed with them plans for an attack in London, which they later realized involved Safaa, who was in police custody.
"Unbeknown to Safaa, people she was discussing her attack with online were not fellow extremists, but online role players from the security services," said a statement from the Metropolitan Police. "Safaa discussed her plans and desire to get hold of firearms and grenades, or 'pineapples' as they were referred to."
While Safaa was still in jail, her sister and mother drove around Westminster in what security services believe was a reconnaissance of potential targets on April 25, 2017. The following day, they purchased a pack of kitchen knives from a south London supermarket.
On April 27, when they heard Rizlaine Boular discussing attack plans at home with Barghouthi, authorities took action.
During the raid on their house, Rizlaine was shot by officers as she came at them with a knife, screaming for them to leave her alone as they administered first aid.
Rizlaine Boular was sentenced to life imprisonment and ordered to serve a minimum of 16 years.
Her mother, Mina Dich, was sentenced to an extended sentence of 11 years and nine months.
During the trials, it emerged that Dich had been drawn to an increasingly radical interpretation of Islam, which she imposed on the teenage Safaa, even forcing her to fast during Ramadan despite the fact that she was diabetic.