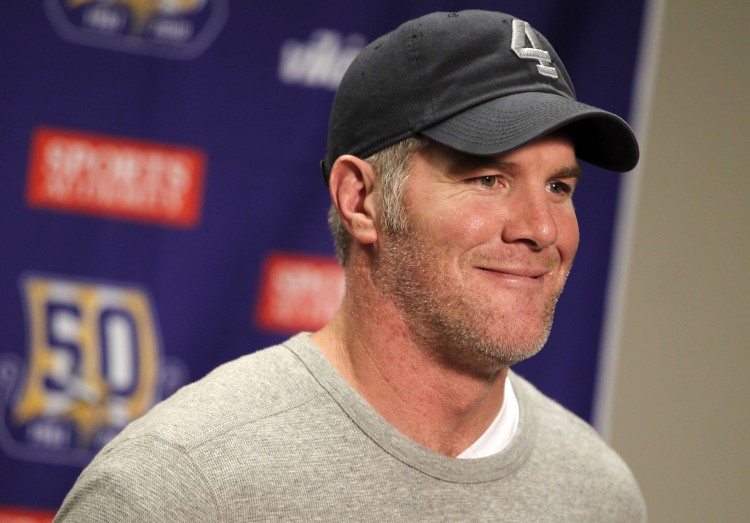 After being out of the game for nearly a year and a half, football superstar Brett Favre is bringing himself back on the field again—with school-age children—to raise money for a good cause.
Even though taking the field with Favre for an entire day with all the proceedings going to benefit the Robert F. Kennedy Center for Justice and Human Rights might sound appealing, the enthusiasm over bringing the former NFL quarterback back seems to fall short, at least of the expected value of $10,000, with the winning bid valuing at $5,750.
After being on the market for a little short of a month on CharityBuzz.com, a catalog site for such online auction items, Favre did not receive his first bid of a minimum of $2,000 until three days before Thursday, the closing day. The 42-year-old athlete received 12 bids in total.
The winner bidder will be able to schedule a mutually agreed upon date over the next year to toss around a football with the bidder's child and his or her friends at school or at a football practice in the Sumrall, Miss. area.
The auction item is one of the 146 items that comprise the Robert F. Kennedy Center's 2012 Online Spring Auction. Other auction items include meeting the cast of "Mad Men" in Los Angeles, meeting Christine Baranski on the set of "The Good Wife" in New York City, attending a speech given by President Bill Clinton as his special guest, and having lunch with Jann Wenner, founder of Rolling Stone magazine.
Most of the other items also fell short of their estimated value.