Texas has turned into a mecca for Bitcoin and other cryptocurrency miners over the past year.
It might not appear to be a likely location for virtual token mining, but crypto professionals and billions of dollars in capital are flooding the southern state. This has led to a growing number of cryptocurrency communities across the state—and not only in Austin, Texas, which has been dubbed as a sort of Silicon Valley 2.0 in recent years.
But why is Texas the primary beneficiary of the "great mining migration?"
Energy rates have been a significant factor in the Lone Star State's crypto boom. Texas's energy rates are currently ranked as the seventh-lowest in the nation, with the annual average price per kilowatt-hour of 8.36 cents, ahead of North Dakota's 8.53 cents and behind Nevada's 8.33 cents.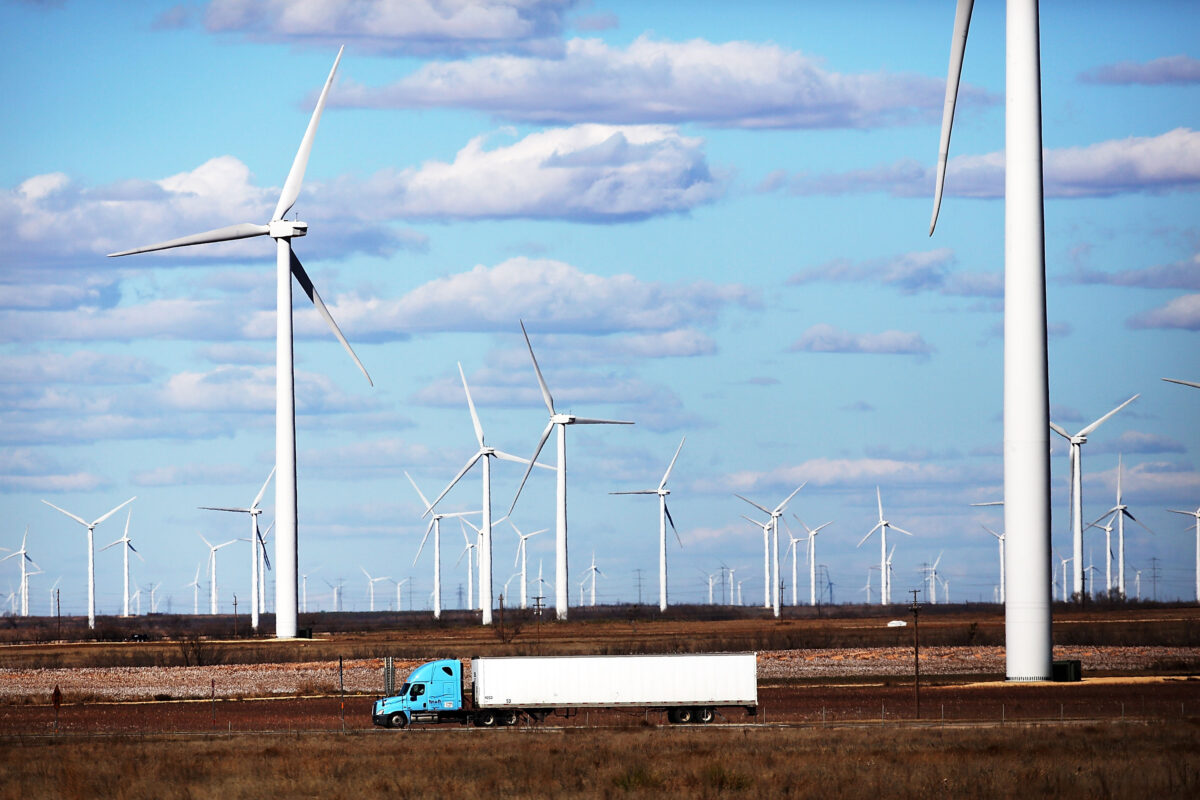 In addition to being the largest energy producer in the country, Texas has deregulated the power grid, facilitating a more competitive environment for utilities and their customers, according to Ali Rehman, a blockchain investor and the co-founder of Find The Venue.
"Given that the power grid in Texas is deregulated, electricity providers are incentivized to provide low rates, which means customers can choose between different power providers," Rehman told The Epoch Times. "Cryptocurrency mining facilities can set up long-term contracts with power providers, which means they can purchase electricity at a fixed price for many years."
Public policy has further served as an integral component of strengthening industry confidence.
In 2021, Texas Gov. Greg Abbott met with dozens of cryptocurrency leaders to discuss a proposal that might have seemed to be counterintuitive on the surface.
Miners could support the state's power grid by demanding immense levels of electricity, forcing private companies to begin constructing additional power plants. Should the grid start sputtering in the event of a major storm, as it did during winter storm Uri in February 2021, miners could suspend operations to conserve energy for residential properties and businesses.
Despite most of the state's energy needs being satisfied by natural gas, about one-fifth of Texas's energy also emanates from wind power, "making cryptocurrency mining a relatively green exercise, unlike other parts of the world—such as China—that use coal," Rehman said.
Argo Blockchain, a world-leading cryptocurrency miner that set up operations in West Texas, is relying on renewables such as solar and wind—with natural gas as a backup—for its mining needs.
Foreign restrictions have also been imperative to attracting the sector's power players.
China, which had controlled up to two-thirds of global Bitcoin mining, banned all domestic crypto mining and trading in June 2021. This was in addition to restricting financial institutions from participating in crypto transactions, declaring all digital token transactions as illegal.
"When China banned Bitcoin mining last year, a lot of Chinese miners started to look for places outside," Kalyan Banerjee, co-founder of Lumenci, told The Epoch Times. "They found Kazakhstan and Texas. I would say that the overall Texas ecosystem kind of jumped on that opportunity, making all the right noises in the media and reaching out to those people, saying that there is enough land available.
"There is enough power deregulation and the energy is cheap. So come here, come one, and come all."
But if energy prices are one of the primary factors, why wouldn't the miners migrate to other states with even lower costs, such as Louisiana (7.51 cents) and Oklahoma (7.63 cents)?
In the past couple of years, many tech firms, entrepreneurs, and industry professionals have moved to Texas. This has resulted in an established crypto-related ecosystem.
"As crypto companies flock to Texas due to their more lax regulation, support networks begin to become established," Jonathan Teplitsky, the founder and CEO of Pipeline Marketing, told The Epoch Times. "These support networks include companies, co-working spaces like We-Work, VC-funded networks, socials and mixers, and even city-council-sponsored events and networks."
Speaking at the Texas Blockchain Summit in Austin in October 2021, Sen. Ted Cruz (R-Texas) promoted the industry, particularly how the sphere could support the energy system.
"Because of the ability of Bitcoin mining to turn on or off instantaneously, if you have a moment where there's a power shortage in a power crisis, whether it is a freeze or some other natural disaster where power generation capacity goes down, they become excess reserves that can strengthen the grid's resilience by providing a significant capacity of additional power to be available for critical services if and when it's needed," Cruz said during the conference.

In time, Bitcoin mining could play a substantial role in the Texas energy grid.
"In five years, I expect to see a dramatically different terrain, with Bitcoin mining playing a significant role [in] strengthening and hardening the resiliency of the grid," Cruz said.
Former Texas governor and presidential candidate Rick Perry described miners as "a major accelerant for job creation and sustainable economic growth in the state."
In November 2021, Austin Mayor Steve Adler told a local Fox News affiliate that he wants the state capital to become a "crypto city." Should Texas continue its push to transform itself into a crypto paradise, the state could be responsible for as much as one-third of global Bitcoin output.
But other places in the United States are competing with Texas for that heightened level of interest and investment. Miami has witnessed a wave of capital with blockchain and cryptocurrency firms popping up in the city.
"So we would see the same type of innovation with respect to blockchain in both Miami and Austin," said Harish Daiya, co-founder and CEO of Lumenci.
Overall, it might not only be a handful of U.S. jurisdictions to serve as a magnet for crypto mining. With enough cheap energy and crypto-friendly regulations, experts anticipate that the entire country will be a mining hotspot for many years to come.