A horrifying leg-break that may have ended a weightlifter's career was caught on video during a championship in Russia.
Yaroslav Radashkevich had damped down the pain in his right leg with painkillers after it had appeared two weeks earlier, according to Russian media, thinking it was just a pulled muscle.
But the Eurasia powerlifting championships on May 19 as he shouldered what should have been a relatively easy 550 pound (250 kg) weight he found he could not sink into the squat properly, and the pain in his shin intensified.
He ignored it and tried again, but once again found he could not squat properly.
The third time, Radashkevich lowered the weight successfully down into the squat with assistance. But as his entourage let go of the weight, and Radashkevich took the strain his right leg can be seen suddenly buckling under him in a video of the event posted to social media.
Photographs show that his leg was fractured just below the knee.
He was rushed to a hospital in Khabarovsk, close to the site of the championship in the far southeast of Russia.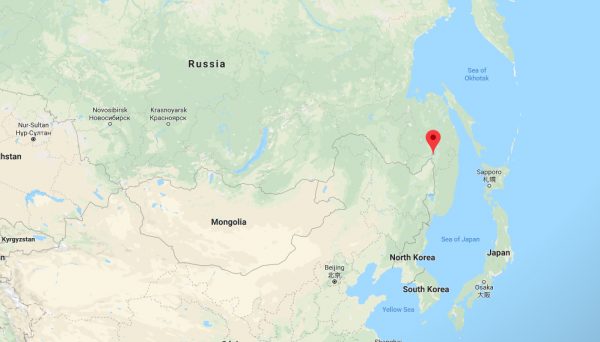 According to Fox Sports, doctors revealed he suffered a double closed fracture of his shinbone and complete fracture of his ankle.
Radashkevich told Amur: "I was preparing for these competitions for a very long time and, in principle, I was sure that I would perform well."
"It turns out that two weeks ago my leg began to hurt badly. I thought that it was just pulled, so I did not pay attention, I just had painkillers, trained, prepared. I was also advised it would pass by itself, heal. The first two efforts the same weight, starting, I could not squat down. In the first and second attempts I strained a bit, my knees inward, outward, shaken. And after that the pain in the shins intensified. Well, in the third attempt, the same weight—when I squatted something happened—you can see in the video," he said.
Radashkevich told Amur that he will most likely have to change sports.
Horrific: Weightlifter's Leg SNAPS While Squatting 550 Pounds… https://t.co/XzbOYh4VTx

— R&R ON Z93 (@RonandRehmer) May 21, 2019
"I can hardly return to this sport following such an injury," he told Life. "I had achieved a lot but I will have quit my hopes and ambitions as rehabilitation will approximately take six months."
Radashkevich had lifted over 300 kilograms (660 pounds) in previous squats.
View this post on Instagram
The squat is one of three main disciplines in powerlifting, essentially testing the athlete's ability to rise from squatting to standing while holding the weight across his shoulders.
The single-ply squat record currently stands at 500 kg (1,102 pounds) and was set by Ben Watkins. The record for squats with knee wraps—that assist with compression on the knees—is 525 kg (1,157 pounds) performed by Vlad Alhazov on Dec. 23, 2018.
There have been other recorded fractures and accidents during various powerlifting disciplines, which push the human body to extremes.
It is usually the soft tissue of the body which suffers from the extreme forces generated during powerlifting.
British strongman Eddie Hall passed out after breaking the world record deadlift in 2016.