The ACO/FIA World Endurance Championship has released its entry list for the first round of the 2012 season, the 60th Anniversary Sebring 12 Hours, and the list is impressive.
With Audi leading a field of 18 prototypes and 12 GTs, the WEC lineup would make a terrific race by itself. Of course, the American Le Mans Series is expected to send almost three dozen of its cars to the grid as well.
The 60th Anniversary Sebring 12 Hours is developing into a monumental event. As the first round of the brand-new WEC, the 2012 season opener for ALMS, and possibly the last Sebring 12-Hour to feature an international field for a while (depending on ALMS/WEC negotiations), this is a race not to miss.
The WEC has attracted a strong international field, heavy with prototypes and rich in variety.
Nine LMP1s lead the field with a trio of Audi R18s being the odds-on favorites—depending on the final performance-balancing done by the organizers. Rebellion, Oak, Pescarolo, and Strakka will be joined by newcomers JRM to challenge the Audis.
A variety of chassis and powerplants will be present: a pair of Lolas, a pair of Hondas, an Oak-Pescarolo, and a 2011 Pescarolo, with Toyota, Honda, and Judd engines—aside from the diesel-powered Audis.
Audi seems guaranteed to win; the diesels have always had a huge advantage over the gasoline-powered cars, and Audi has the biggest budget by far. It all depends on how the FIA/ACO balances the two P1 subclasses, but Audi is a safe bet.


Rebellion looks strong in P1-bis, but there isn't a weak team on the roster. JRM is particularly appealing; if David Brabham can get the HPD ARX-03a to run like he did the ARX-01e, everyone could be surprised when the checkered flag falls.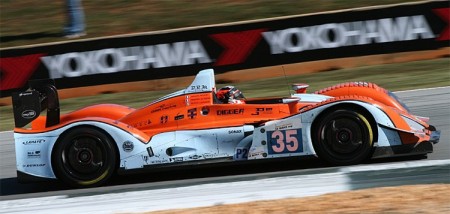 Nine LMP2 cars will be crossing the Atlantic as well. Signatech, Oak, Gulf Racing, Greaves, and Pecom will face challenges from new teams from Lotus, ADR-Delta, and Starworks.


P2 features three Lolas, three Orecas, a Morgan (really an Oak), a Zytek, and a Honda. Nissan will power six of the nine; the Oak Morgan is Judd-powered, the Lotus Lola has a Lotus-badged engine, and the Starworks Honda will use Honda power.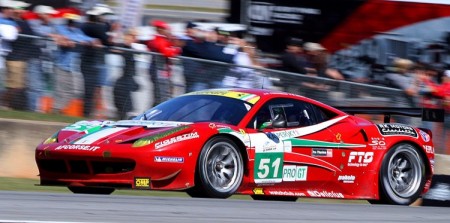 It is hard to pick a winner here: Signatech has a proven package and strong drivers, Oak has a new Morgan (Oak) with a proven Judd powerplant; Gulf brings two Lolas with Nissan power but uncertain driver lineups; Pecom has a proven package.


Starworks has the excellent Honda, but hasn't had much time with the car. They do have an excellent driver lineup anchored by Stéphane Sarrazin and Ryan Dalziel.


Depending on who is announced for Oak, Pecom seems to have the strongest driver lineup and a chassis and motor with proven performance. A lot will depend on whether the 2012 P2s can last 12 hours over Sebring's bumpy runways.


GTE-Pro is dominated by Ferrari—AF Corse and Luxury Racing are back with 458 Italias. Felbermayr-Proton returns with a 2012 Porsche, and Aston Martin's V8 Vantage will be a welcome sight to many fans.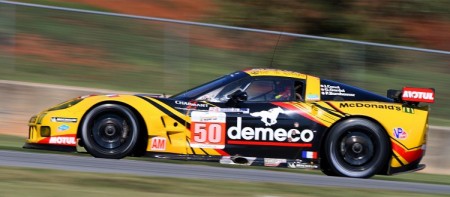 Aston, as the newest team with an untried car, might seem to be the weakest in this extremely strong field, but with drivers Stefan Mücke, Adrian Fernandez, and Darren Turner, the British team should be able to offer the others a fight.
AF Corse has strong driver lineups for both cars, with one seat empty in each so far. Depending on who gets the third seat in each, this team looks to have the best odds.
Seven WEC teams will contest GT-AM: Corvette versus Ferrari versus Porsche is the story here, with Larbre bringing a pair of Vettes, Felbermayr and JWA, Porsches, and Krohn and Luxury returning with Ferraris, joined by AF Corse Waltrip, ex-NASCAR-driver Michael Waltrip's road-racing venture, back for its second season.
This one is also too close to call. Luck and traffic will play as great of a role as preparation and skill, as none of these teams is really lacking.
The #50 Larbre Corvette has Pedro Lamy driving with Julien Canal and Patrick Bornhauser—this looks like the strongest lineup. Krohn, Luxury, and Felbermayr are too good to dismiss based on just drivers, though. Likely the winner would come from among these four.
Of course, this is only half the field. The American Le Mans Series entry will equal or outnumber the WEC list, likely, and will feature contenders equally as strong. This is not an event any endurance racing fan will want to miss.
Tickets for the 60th Anniversary Sebring 12 Hours are available through the track's website.