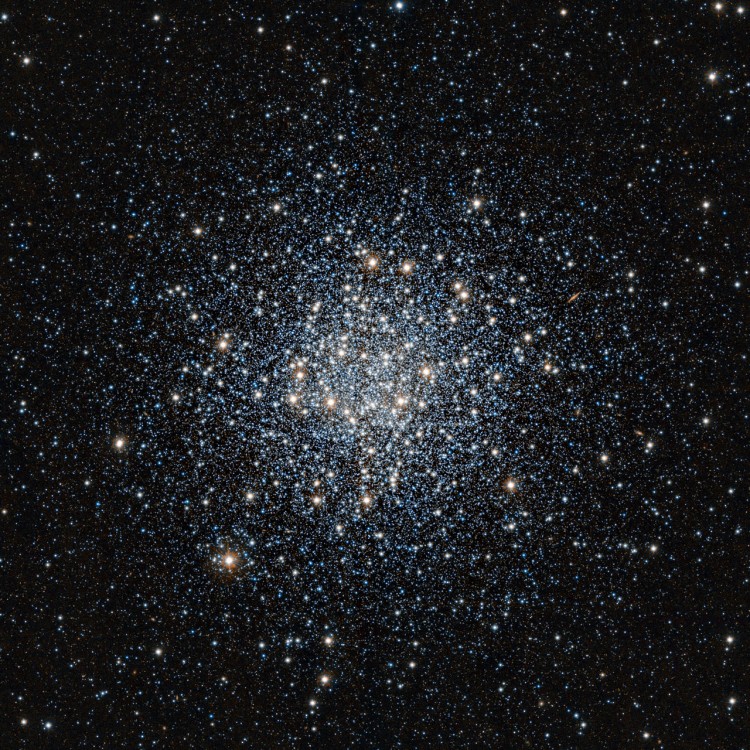 The European Southern Observatory's (ESO) Visible and Infrared Survey Telescope for Astronomy (VISTA) has snapped this new picture of Messier 55, which contains some of our universe's oldest stars.
Also called NGC 6809, this globular cluster is situated about 17,000 light-years away in the constellation of Sagittarius. It is large yet compact with approximately 100,000 stars gathered into a ball spanning around 25 times the distance from the sun to Alpha Centauri, our closest neighboring solar system.
There are about 160 known globular clusters associated with the Milky Way, mainly near its center. These collections of stars aggregate into dense balls due to gravity.
Globular clusters all originated from the same gas cloud more than 10 billion years ago, only a few billion years after the alleged big bang, when most of the available interstellar gas was hydrogen, with some helium and small amounts of heavier elements like oxygen and nitrogen.
Much later, heavier elements became widely available for the formation of younger stars, like the sun, which arose around 4.6 billion years ago. The abundance of elements in our solar system corresponds to these, from our own bodies through to planets.
This image also shows numerous galaxies beyond Messier 55, including a spiral galaxy seen side-on in the top right region.
The Epoch Times publishes in 35 countries and in 19 languages. Subscribe to our e-newsletter.