A new Facebook event to rival the viral "Storm Area 51" has been launched, with tens of thousands vowing to storm the Bermuda Triangle because "it can't swallow us all."
The apparently satirical assault on the top-secret Area 51 in southern Nevada has attracted 1.6 million people "going," with organizers saying they plan to raid the legendary facility to "see them aliens."
But while "Storm Area 51" has been widely reported as a joke, Anthony Dominick Carnovale, who created "Storm The Bermuda Triangle, It Can't Swallow All Of Us," insists his is for real.
"I'm contractually obligated to only use the money for the event. If I somehow can't, I have to give everyone their money back," he added, referring to the terms and conditions underpinning the GoFundMe campaign he set up to fund the Bermuda Triangle raid.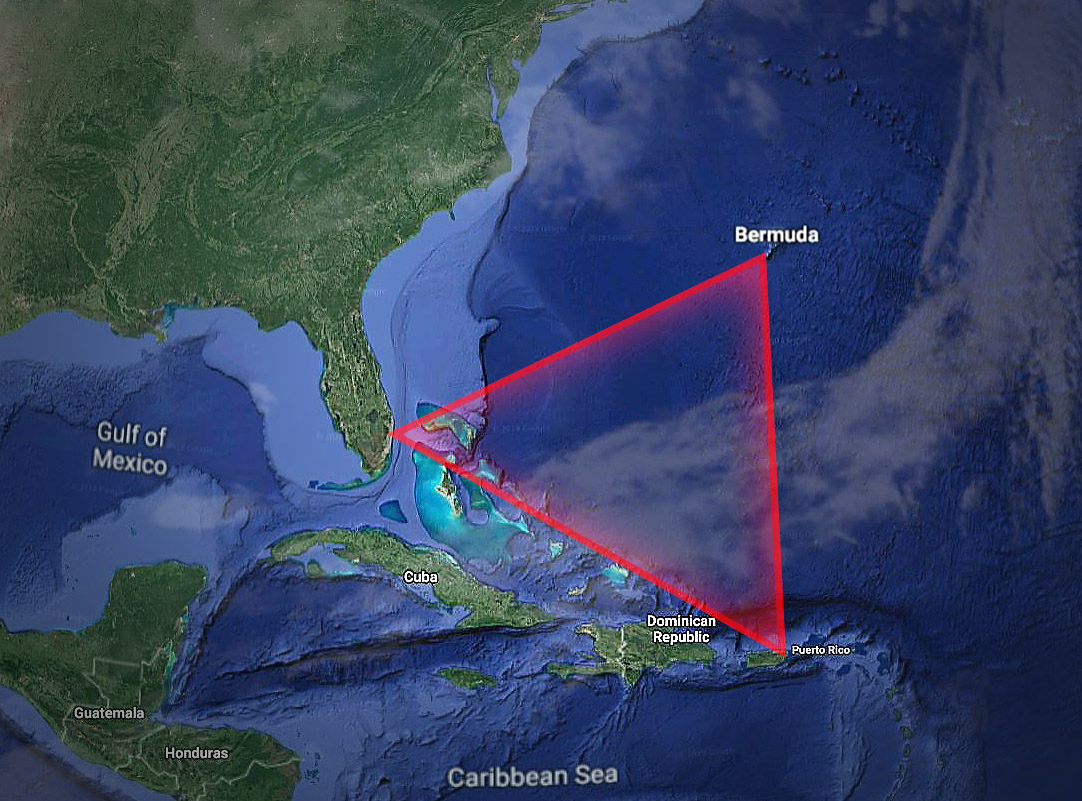 When Fox 10 asked if his event was a serious endeavor, Carnovale replied, "Absolutely."
"Basically organizing a beach party at the tip of the Bermuda triangle," Carnovale wrote. "Gonna be a safe party and I am going to hire an event organizer to help plan the party and rent boats and hire live music."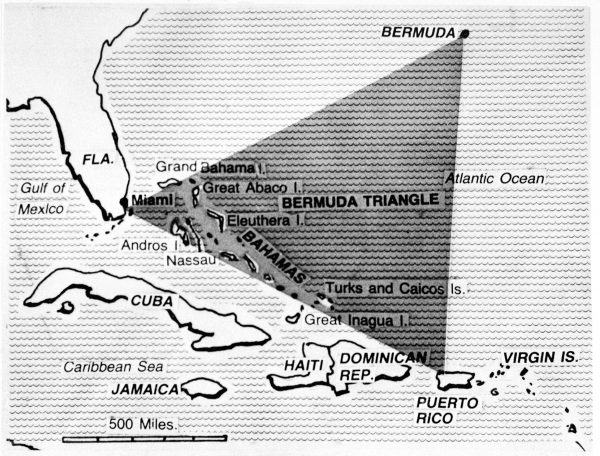 Like Area 51, the Bermuda Triangle has long been veiled in mystery, with hundreds of ships and airplanes vanishing there over the years without a trace.
To help make sense of the unexplained, the group says that it hopes "to come up with a strategy to clap sea monster cheeks and find lost pilots and the hidden islands in the mysterious triangle."
The event is scheduled for Oct. 1 at 8 a.m. and "if 25,000 people give even 3$ this party is legit happening my babies," Carnovale wrote. "Free live music and entertainment. Drinks. Good vibes." So far, 18,000 people have said they're "going" and another 25,000 are "interested."
Carnovale told Fox 10 that storming the Bermuda Triangle is also a far safer alternative to the "Storm Area 51" event, which he says "is dangerous."
"Honestly, everyone thinks I'm trying to scam people with this GoFundMe thing," Carnovale wrote on the event's Facebook page, "but I'm legit trying to [throw] a party for everyone so they'll come to my thing and not get murdered or arrested at Area 51."
UFO Expert: Area 51 Raid a "Recipe for Disaster"
A UFO expert said the plan to storm Area 51 has gotten "somewhat out of hand" and is a "recipe for disaster."
Nick Pope told Fox he doubts whether the people who've vowed to raid the secretive Area 51 military facility in search of proof of aliens will actually proceed with their plans, adding that he believes the ploy could spiral out of control.
Pope, whose alien-hunting credentials include investigating flying saucers for Britain's Ministry of Defense, told "Fox & Friends First" that even if people do break into Area 51, it's unlikely they'll find any green men.
"They won't go, of course. … I think this just shows the huge level of interest in this subject," Pope said, according to Fox. He added that if they were to go, what the Area 51 raiders would find would probably be drones and "next-generation aircraft."
Pope also spoke to the British news outlet Metro, saying: "'Storm Area 51' clearly implies illegal trespass onto a military installation and that's a recipe for disaster. I utterly condemn such an action. It's irresponsible, illegal, and potentially dangerous."
"Trespass on a military base is a federal offense and people run the risk of getting jail time, a fine and a criminal record," Pope continued. "Warning signs at Area 51 even state that the use of lethal force is authorized."
Pope said it's unlikely guards would shoot to kill, but added that in the extreme case that they believe they're in imminent danger, things could "get out of hand."
At the time of reporting, more than 1.6 million people had signed up to the "Storm Area 51" event as interest mounts in what appears to be a satirical ploy to raid the secretive military facility and "see them aliens."
'We Can Move Faster Than Their Bullets'
According to the event page, the alien enthusiasts will meet at 3 a.m. on Sept. 20 "at the Area 51 Alien Center tourist attraction and coordinate our entry."
"If we Naruto run, we can move faster than their bullets. [Let's] see them aliens," the event said in the description of their page, referring to the popular Japanese anime series "Naruto" in which characters run with arms stretched behind them.
According to HuffPost, the page was started by a social media user who goes by the name "SmyleeKun" who is best known "for posting memes and streaming to fans on Twitch," which is a streaming video platform used by video gamers. While appearing to be a joke, the event has sparked enough online buzz for the Defense Department to take seriously.
″[Area 51] is an open training range for the U.S. Air Force, and we would discourage anyone from trying to come into the area where we train American armed forces," Air Force spokeswoman Laura McAndrews told The Washington Post on July 12. "The U.S. Air Force always stands ready to protect America and its assets."
Area 51, the mysterious United States military base nestled between mountain ranges north of Las Vegas, Nevada, has for decades been a lightning rod for UFO buffs and believers in government-led alien coverups. While in 2013 the U.S. government admitted to the existence of Area 51 in a declassified CIA history of its U-2 spy plane program, no acknowledgment was made of interstellar spaceships or little green men.
Access to the facility remains highly restricted. According to inverse.com, about the closest place interested parties can get to view Area 51 on land is Tikaboo Peak, around 26 miles away.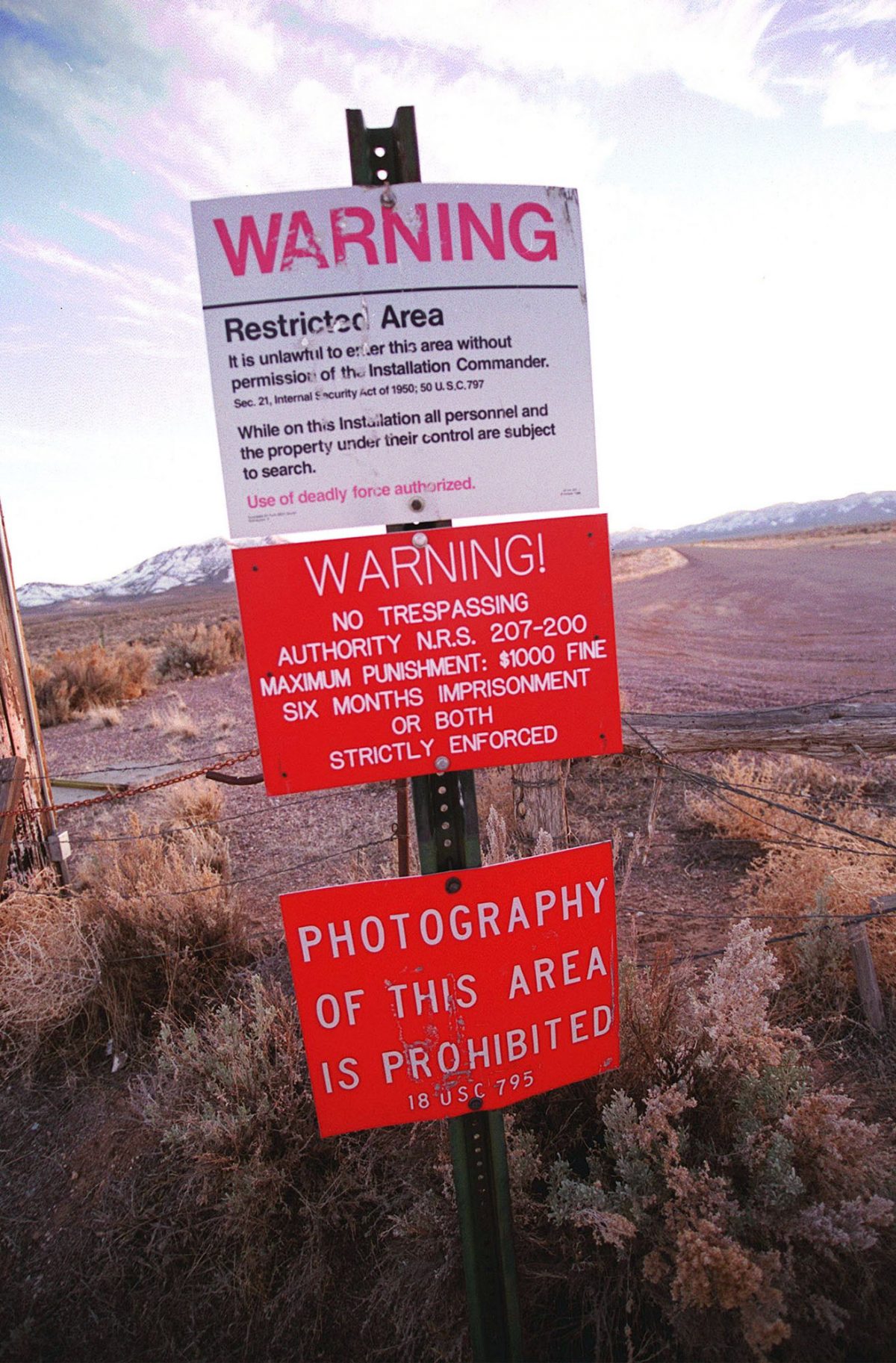 The assembly point for the Area 51 raiders is the Area 51 Alien Center, a restaurant and souvenir shop located near the intersection of US-95 and Nevada State Route 373 in Amargosa Valley.
After meeting up at the Alien Center, the group will supposedly charge toward Area 51, which the DoD has advised them sternly not to do.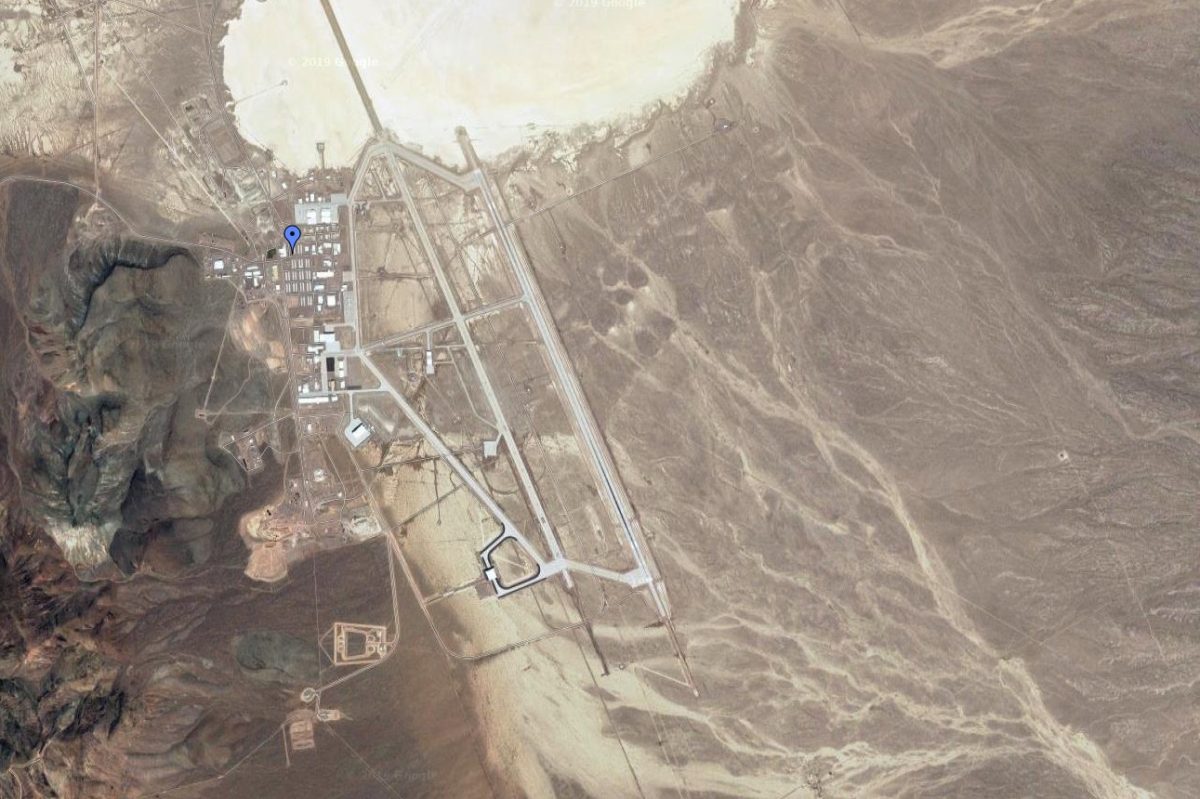 CIA Declassifies Area 51 Documents
After decades of extreme secrecy surrounding the site, the CIA lifted its veil on Area 51 in 2013 in response to a public records request from George Washington University scholars in Washington.
The university's National Security Archive released a 400-page CIA history containing the first deliberate official references to Area 51, also known as Groom Lake, as a site developed by the intelligence agency in the 1950s to test fly the high-altitude U-2 reconnaissance plane.
Other top-secret aircraft were tested there later, including the supersonic reconnaissance A-12 aircraft, code-named OXCART, and the F-117 stealth ground-attack jet, said archive senior fellow Jeffrey Richelson, who asked for the CIA's U-2 history in 2005.
"It's the first time that there must have been a senior-level decision to acknowledge the term 'Area 51' and its specific location," he told Reuters.
Former Central Intelligence Agency (CIA) contractor T.D. Barnes, who allegedly served at Area 51 as a radar expert, was cited by The Las Vegas Review-Journal as saying that besides Area 51, other unofficial names used for the facility include Dreamland, Home Base, Watertown Strip, Groom Lake, and Homey Airport.