Stunning video footage of a volcano in Java, Indonesia, was captured by a camper.
After Mount Merapi's eruption, people living within 5 kilometers (about 3 miles) were subject to an evacuation order, The Associated Press reported.
Merapi is Indonesia's most active volcano.
AP reported that it blasted sand, pyroclastic material, and ash about 3 1/2 miles into the air.
There were no immediate reports of injuries or deaths associated with the volcanic eruption.
Indonesia's National Disaster Management Authority (BNPB) said that "ash rain" had fallen, "especially in the south to southwest of the peak crater of Mount Merapi," the Independent reported.
People in the area of the eruption should remain calm, but were urged "use a mask when performing activities outside the home," the agency said.
The airport at Yogyakarta, which has half-a-million people, was closed due to the eruption.
Air Asia canceled flights from Bali, Jakarta, and Singapore, the paper reported.
Garuda, the national airline of Indonesia, canceled 14 flights.
"The cancellation of flights to and from Yogyakarta is in line with the company's commitment to prioritize the safety aspects of aviation operations, particularly considering the distribution of volcanic ash which is very risky to aviation safety," the company said. "Garuda Indonesia will continue to monitor the situation and developments related to the activity of Mount Merapi."
A previous eruption of Merapi in 2010 killed 347 people.
Last year, there were flight delays and cancelations due to fears that Mount Agung might erupt.
Video Credit: Shopan Pangestu via Storyful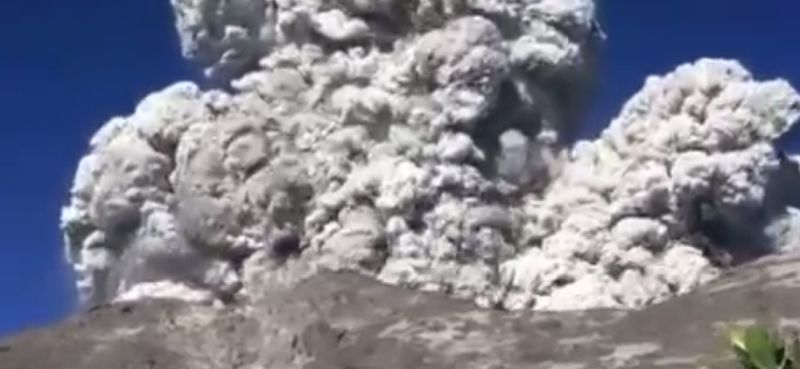 Recommended video:
"I Was a Communist Slave"