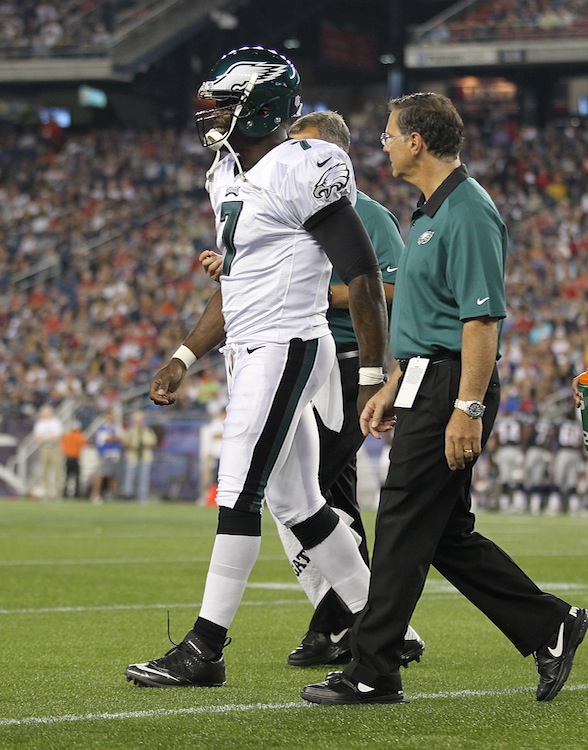 Philadelphia Eagles quarterback Michael Vick has been diagnosed with a rib contusion after exiting Monday night's preseason game against the New England Patriots after a hard hit, according to a report on the NFL's website.
Vick was escorted from the game after being hit by Patriots defensive end Jermaine Cunningham on an incomplete pass. Vick stayed down for a while but X-rays came back negative and there's no timetable yet, with two more preseason games to go, for his return.
The injury is the second in two preseason games for the four-time Pro Bowler as he suffered a left-thumb injury in the initial preseason game.
Through his career Vick, who was drafted first overall in 2001, has started all 16 games just one time.
The Epoch Times publishes in 35 countries and in 19 languages. Subscribe to our e-newsletter.