A Utah 3-year-old who was born in 2015 is leaving the NICU for the first time.
Zariah Donovan was born at just 23 weeks in September 2015 after her mother, Vilayvone Thipsouvan, experienced a placental abruption, and the little girl has been in the hospital ever since.
She spent most of the time at a hospital at Nationwide Children's Hospital in Columbus, Ohio, a move that the family credits for saving her life.
"This 1,700-mile move gave Zariah a 96 percent chance of survival. Zariah went from a medically paralyzed and sedated baby to a Smiling, Interactive, and Thriving child!" they wrote on GoFundMe.
Zariah's father, Shawn Donovan, said that the ordeal was terrifying.
"My wife looked at me and said, 'don't let my baby die,'" Donovan told KSL-TV. "She was delivered; we waited about an hour to see if she was even going to live. They said that she was alive, she was kicking and fighting."
When Zariah was born, doctors told the family that there was no chance she would live. Several hospitals rejected her entirely.
"She was so little that 2 hospitals actually turned Zariah and family away as they don't view births before 24 weeks as viable," the family wrote on a website called Zariah Strong.
"They wouldn't provide life support if it was needed, and it was going to be needed. It took an emergency ambulance ride, and a Life Flight to get Vilayone, Shawn, and Zariah to a hospital that would finally take them in for the delivery."
But she's stayed alive and slowly gotten stronger, and was set to be released soon.
"She's fought a battle that no person would probably have in their entire life," Donovan said. "It's the day we've been waiting for."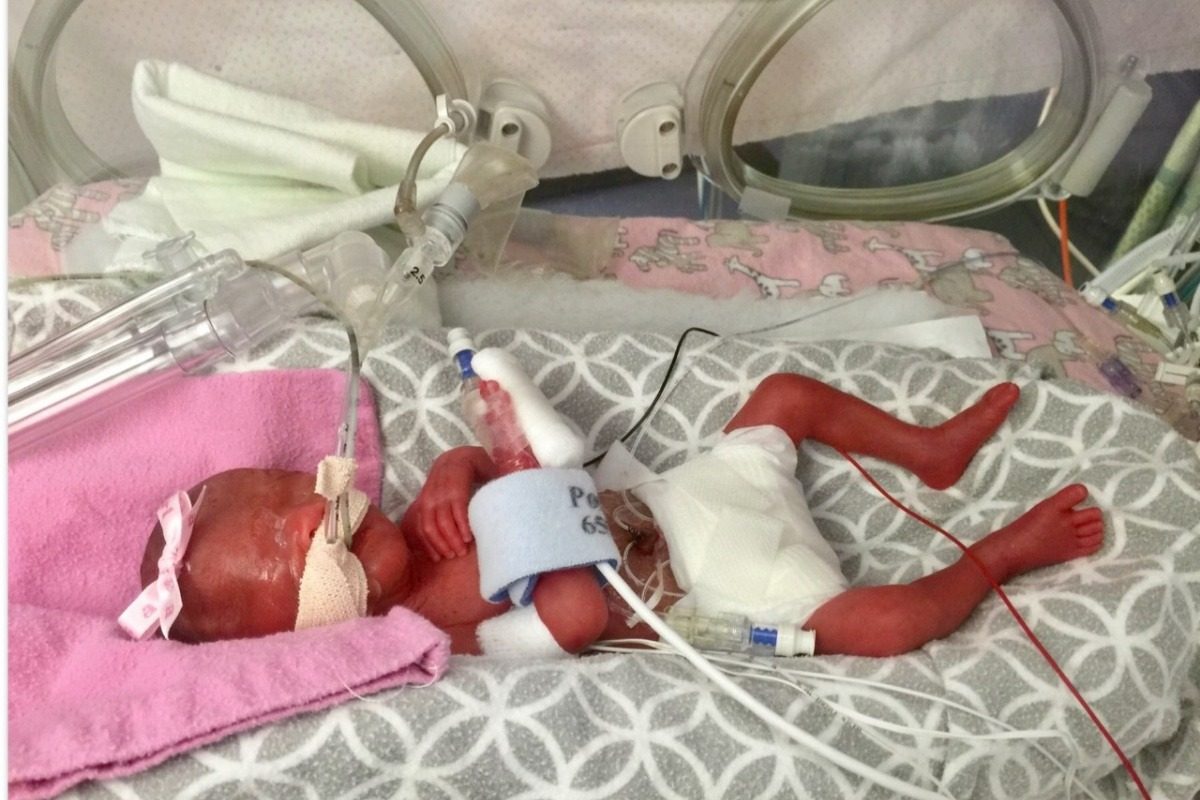 Fundraiser and Support
The GoFundMe for the baby raised nearly $20,000, as of the time of this publication.
"Funds raised will go towards Zariah's medical bills, additional therapies that Zariah will need, and will go towards converting our house into a Home NICU for Zariah," the family wrote.
"Zariah's strength and perseverance has been life changing to so many! We are so blessed to call her our daughter. Her light and strength lifts us up during the unbearable moments. She has reminded us to treasure and celebrate every moment!"
They added, "We know she will able to overcome these developmental challenges with the help of OT, PT, and speech therapy. We know in our heart that she can overcome anything! We continue to witness miracles daily."
Mother Thipsouvan said that the family has received lots of support.
"Oh my goodness where do I even begin?" she told Fox 13 in 2016. "From the get-go everybody has been so, so amazing. From our coworkers to our neighbors. I've had donation of vacation hours so I can focus on Zariah."
Donovan said the community has helped and also credited people's prayers.
"We've had meals dropped off four to five days a week," Donovan said. "We've had the community help out with house and yard work. We've had the community help out with fundraisers."
From NTD News