The U.S. Navy relieved the commander of the USS Fitzgerald as well as two senior officers of their duties following an investigation into the events that led to the giant crash that killed seven sailors in June off the coast of Japan.
The Navy also praised the actions of the crew following the crash with container ship ACX Crystal that flooded a compartment of the U.S. destroyer where sailors were sleeping, NPR reported.
"It was also evident from this review that the entire Fitzgerald crew demonstrated real toughness that night," the Navy said in a statement.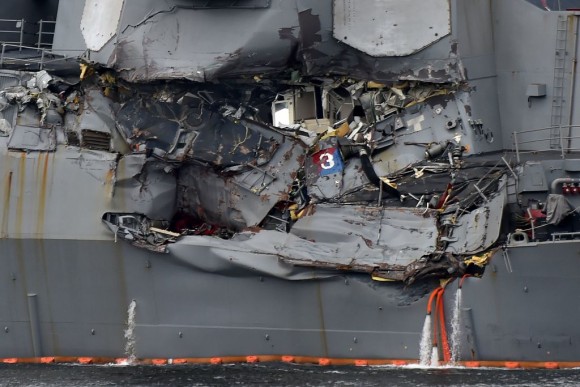 "Following the collision these sailors responded with urgency, determination, and creativity to save their ship," it added.
The Navy's final report on the crash blamed inadequate leadership and flawed teamwork for the crash. The report also said that poor seamanship by the crews of both ships led to the deadly disaster.
The ACX Crystal was three times as heavy as the USS Fitzgerald. The container ship punched a giant 13-by-17 foot gash near the destroyer's keel.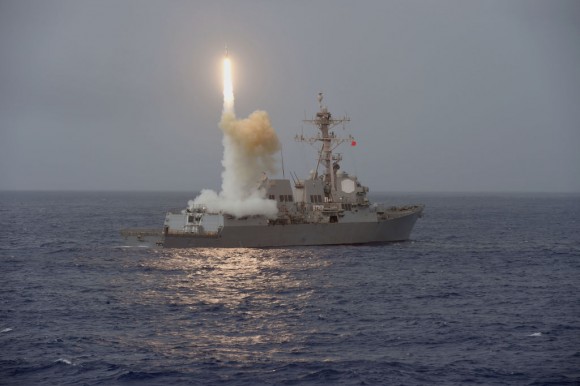 According to the report, several sailors acted heroically as the crew fled a flooding compartment, which flooded completely in under 60 seconds.
After the initial chaos that sent TVs flying and crashing, the sailors lined up neatly in front of a ladder that led out of the flooding compartment. The seamen kept their composure even when they were up to their necks in water.
"Through their swift and in many cases heroic actions, members of the crew saved lives," the Navy said.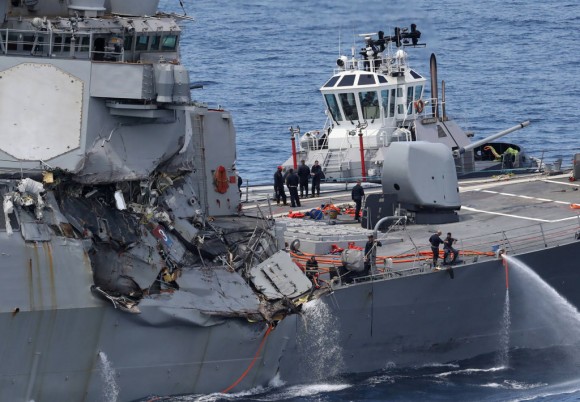 There were 35 sailors in a compartment named Berthing 2. Of those, 28 escaped, and seven died.
The last sailor to be pulled from Berthing 2 was in the bathroom at the time of the crash. He was knocked on the floor. When the sailor tried to wade toward the only light he saw, floating lockers got in his way, pinning him at one point.
The USS Fitzgeral switched to paper maps since its systems were knocked out by the crash. Due to the damage, the ship's maximum speed was 5 knots. Divers recovered the bodies once the ship arrived in port.