The United States will ask the World Health Organization "tough questions" over the international body's handling of the CCP virus, Vice President Mike Pence promised.
The organization (WHO) is closely aligned with China and has repeatedly parroted talking points promoted by China's ruling regime.
The CCP (Chinese Communist Party) virus, commonly known as novel coronavirus, emerged in China last year before spreading around the world. The party manipulated information about the outbreak, tried silencing insiders who spoke out, and railed against world leaders, including U.S. President Donald Trump.
Pence said Trump "believes in accountability" and noted American taxpayers are the largest funding source for WHO, which is part of the United Nations.
While U.S. funding for WHO will likely continue, "that doesn't mean that at the right time in the future we aren't going to ask the tough questions about how the World Health Organization could have been so wrong," Pence said in an interview with Fox News' "Hannity" on Wednesday night.
"Literally at the time President Trump stood up the coronavirus task force in January and suspended all travel from China, just days before that, the World Health Organization was continuing to diminish the threat of the coronavirus and its impact in China," Pence added. "We'll get to the answers of that and we'll create accountability, just like the American people would want us to do."
When Trump on Jan. 31 banned some travel from China, WHO officials condemned the move, arguing against any travel restrictions. Some of the top American public health officials have credited the move, along with a later ban on travel from many European countries, as undercutting the spread of the CCP virus.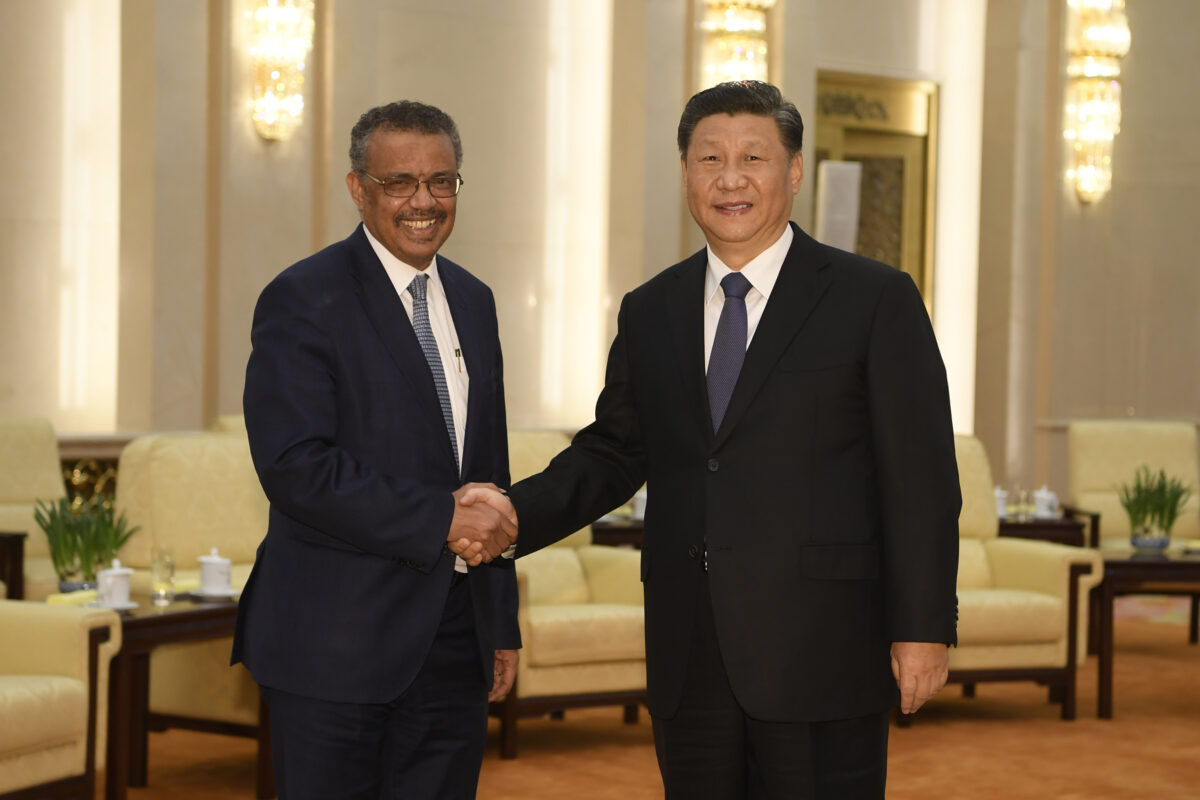 Trump has been increasingly vocal against WHO and this week told reporters that he plans to pause American funding for the group, calling it "too China-centric."
"They called it wrong. They missed the call. They could have called it months earlier. They would have known. They should have known. And they probably did know. So we'll be looking into that very carefully," the president said.
"They seem to err always on the side of China. And we fund it," Trump added in criticism matched by multiple U.S. lawmakers. One lawmaker this week introduced a bill for suspending federal funding to WHO until its chief, Dr. Tedros Adhanom Ghebreyesus, resigns.
Tedros, who was elected to his post with China's backing, told reporters on Wednesday in response to Trump's comments: "If you don't want many more body bags you refrain from politicizing it—please quarantine politicizing COVID."
Ghebreyesus, an Ethiopian native, also claimed he was the target of a racist attack by Taiwan, which has said it tried to warn WHO about the virus as China covered up what was happening in the early days of what later became a pandemic.
Taiwan's Foreign Ministry called the claims "groundless."
"We are a mature and highly-accomplished advanced democratic country, and have absolutely not instigated our people to personally attack the WHO's Director General, and have absolutely not made any racist comments," it said.