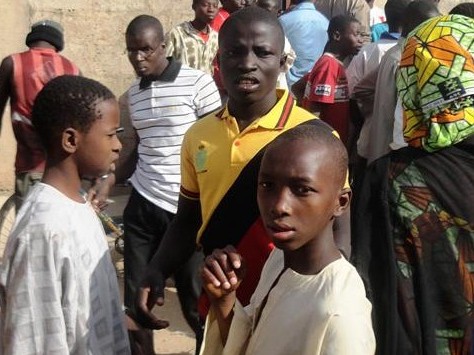 The United States warned Nigerians living in the country's capital that the extremist Islamist sect Boko Haram is planning attacks.
The U.S. Embassy in Abuja, the Nigerian capital, said in a statement that it "received information that Boko Haram may be planning attacks … including against hotels frequently visited by Westerners."
"The Nigerian government is aware of the threat and is actively implementing security measures," the statement reads.
The Embassy called on Americans in the country to "exercise additional caution" also around government buildings, diplomatic missions, large gathering areas, markets, malls, and places of worship.
Boko Haram has killed hundreds of people in the past year and has carried out bomb attacks on the major religious holidays of Christmas and Easter. Considered a terrorist group by the United States and other Western governments, the sect wants to impose strict sharia law across Nigeria. It has carried out attacks on targets mainly in the northern part of the country.
The Nigerian government expressed concern over the U.S. Embassy warning. Labaran Maku, the country's information minister, told The Nation that if the U.S. or other foreign governments "have any doubt about the preparedness of our security agencies to tackle insecurity in the country, they should communicate to us."
"Our security agencies have increased their capacity to respond to these threats here in the [capital] and other parts of the country and other places of public interest," he added.