The United States shared lists of names with the Taliban, U.S. officials confirmed on Aug. 29, as they disputed accusations that the terrorist group was given the identity of many Americans and Afghans trying to flee Afghanistan.
Secretary of State Antony Blinken and national security adviser Jake Sullivan confirmed the information was shared with the Taliban.
Blinken said there were certain times when the Taliban was given lists of people on buses that were en route to the U.S.-held airport in Kabul and needed to get through Taliban checkpoints.
"You'll share names on a list of people on the bus so they can be assured that those are people that we're looking to bring in," Blinken told NBC's "Meet the Press."
"And by definition, that's exactly what happened."
Sullivan disputed a report that the United States gave a list of names to the Taliban but indicated that some identities were shared.
"We have given no list of all of the American SIV holders to the Taliban or any other kind of big list," he said, referring to Special Immigrant Visas, which are given to Afghans.
But he didn't deny that other lists were handed over and appeared to suggest that, in some cases, they had been.
Sullivan spoke about situations in which buses of Afghans and others were headed to the airport but had to go through Taliban checkpoints.
"That is the type of coordination we've done with the Taliban. That has resulted in journalists and women and pilots and other SIVs being able to get through and get on planes and out of the country," he told CNN's "State of the Union."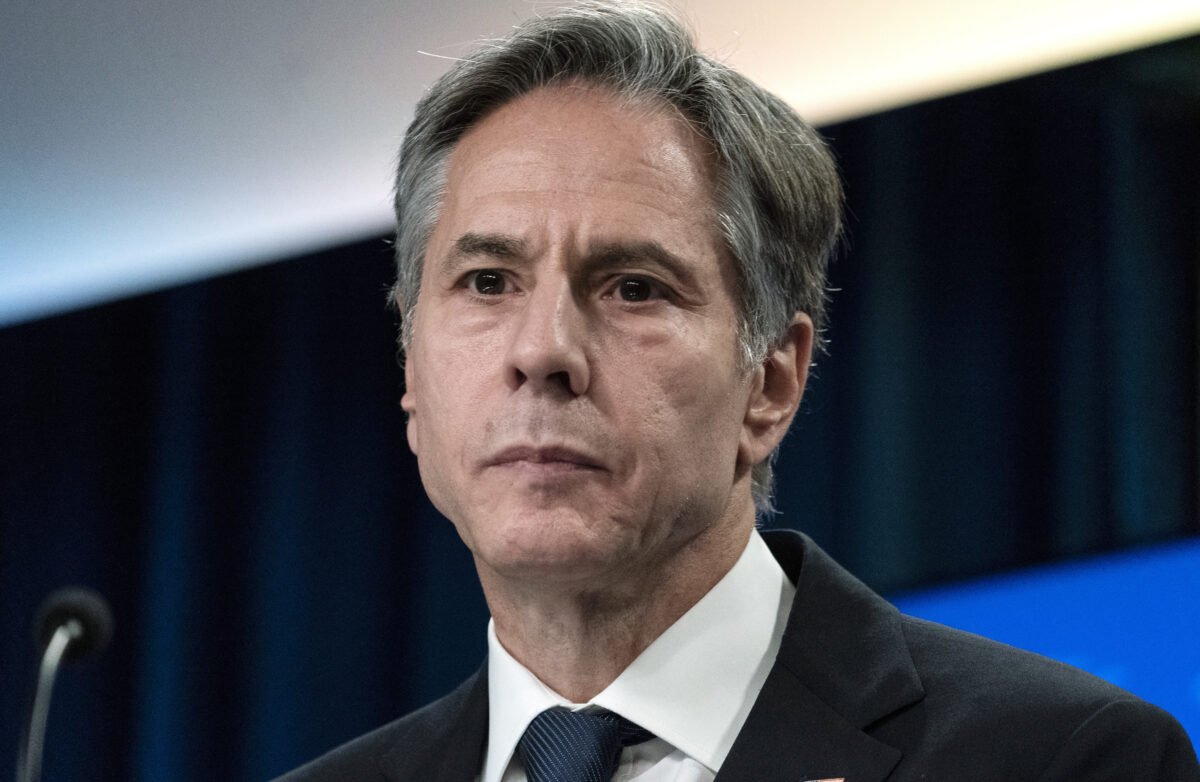 President Joe Biden last week didn't deny that his administration shared lists of American names with the Taliban, telling reporters: "There have been occasions where our military has contacted their military counterparts in the Taliban and said: 'This bus is coming through with X number of people on it, made up of the following group of people. We want you to let that bus or that group through.'"
Biden also said he couldn't confirm whether there's been a list.
"There may have been, but I know of no circumstance. It doesn't mean it didn't exist, that, 'Here's the names of 12 people; they're coming. Let them through.' It could very well have happened."
Asked about those remarks on Aug. 30, White House press secretary Jen Psaki said there may be cases in which commanders on the ground are sharing names with the Taliban.
"I think we can all agree there's a big difference between providing the list of people who want to depart proactively and working at the moment on the ground in a coordinated tactical way to get people out and evacuated and save their lives," she said.
Sen. Ben Sasse (R-Neb.), on ABC's "This Week," denounced the sharing of names with the Taliban.
"They passed a list of American citizens and America's closest allies, people who fought alongside us, they passed those lists to the Taliban, relying on them, thinking they could trust on them. It was stupid then. It's insane now. And their plan still seems to be 'Let's rely on the Taliban,'" Sasse said.
The U.S. military is leading an effort to evacuate tens of thousands of Afghans and nationals from various countries from Afghanistan before the military withdraws, a pullout currently slated to take place on Aug. 31.
U.S. troops hold the airport in Kabul, but the Taliban controls everywhere else in the city, making it a necessity to pass through Taliban checkpoints to reach the facility.
Asked if the United States would continue coordinating with the Taliban after the withdrawal, with an eye toward combating ISIS, Pentagon spokesman John Kirby declined to answer on Aug. 30.
"I don't think it's useful to get into hypothetical operations, future operations one way or the other," he said.