The United States is moving air missile defense systems into Iraq, the military confirmed, hours after President Donald Trump said intelligence indicated Iran is planning a "sneak attack" on U.S. troops in Iraq.
"The U.S. is moving defensive systems into Iraq to protect Iraqi, coalition, and U.S. service members from a variety of air threats seen at Iraqi bases that host coalition troops," Capt. Bill Urban, spokesman for U.S. Central Command (CENTCOM), said in a statement on April 2.
"It is important to note that repeated attacks on Iraqi bases, which violate Iraqi sovereignty, have killed and injured Iraqi, coalition, and U.S. service members."
Because of security reasons, the U.S. military hasn't disclosed when the systems will come online. U.S. forces are continuing to work closely with Iraqi officials and troops as they focus on deterring Iran and Iranian-backed groups as well as making sure the terror group ISIS remains decimated.
Gen. Frank McKenzie, CENTCOM commander, told Congress in March that Iranian proxies in Iraq have increased attacks on U.S. interests there since May 2019, including the launching of more than a dozen ballistic missiles in January. He told reporters that the military had begun to prepare for the movement of Patriot missile systems into Iraq.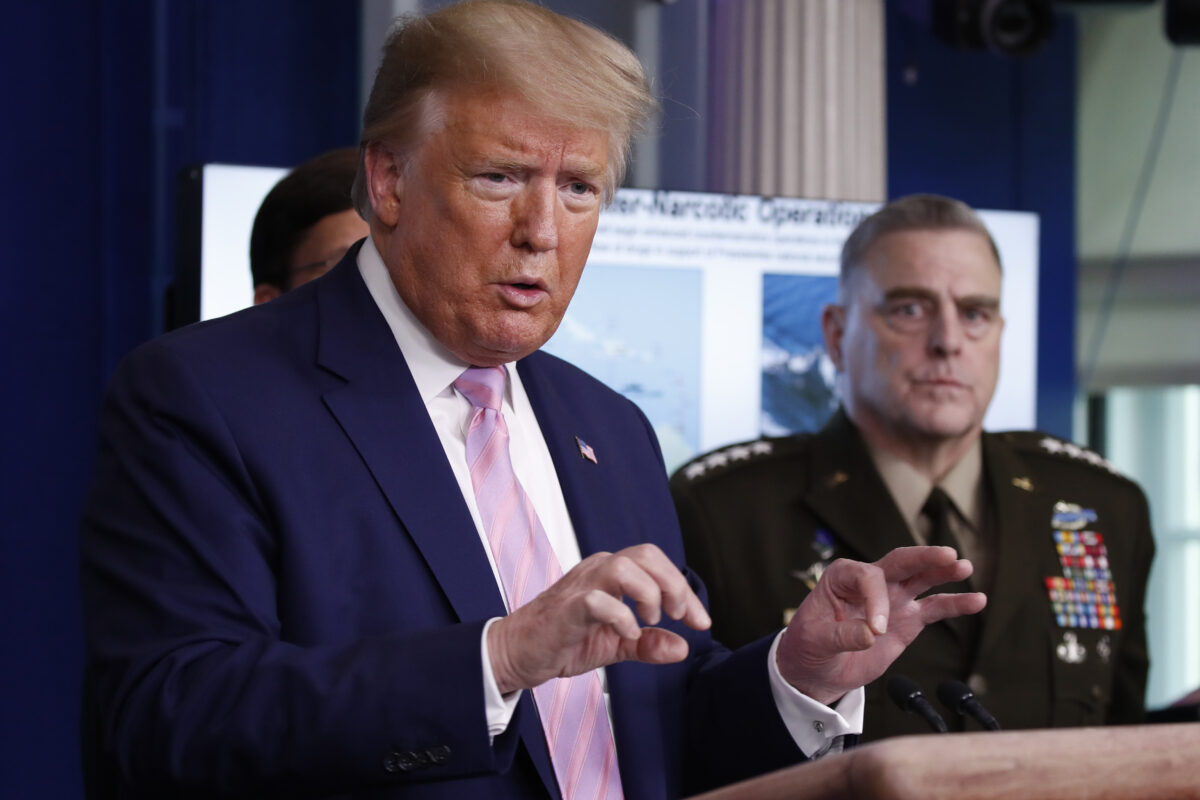 The last tit-for-tat between Iran and the United States came in March when an Iranian-backed group hit Camp Taji in Iraq. U.S. forces responded by attacking five sites held by Iran-supported groups.
"That was a very big response. We knocked out a lot. They hit one site, we hit five big ones. I won't say how many people were killed, but some bad people were killed, and a lot of them," Trump told reporters at the White House during a press briefing on April 1.
The information U.S. officials received in recent days showed that Iran, or groups it supports, was "planning something," Trump said.
He threatened on Twitter that Iran will pay "a very heavy price" if an attack happens.
"We're just saying don't do it. It would be a very bad thing for them if they did it," he said at the White House press briefing.
Military leaders appeared with Trump on April 1 as the United States announced the deployment of warships to the eastern Pacific Ocean and the Caribbean Sea to prevent drug cartels from exploiting the pandemic and smuggling more drugs into America.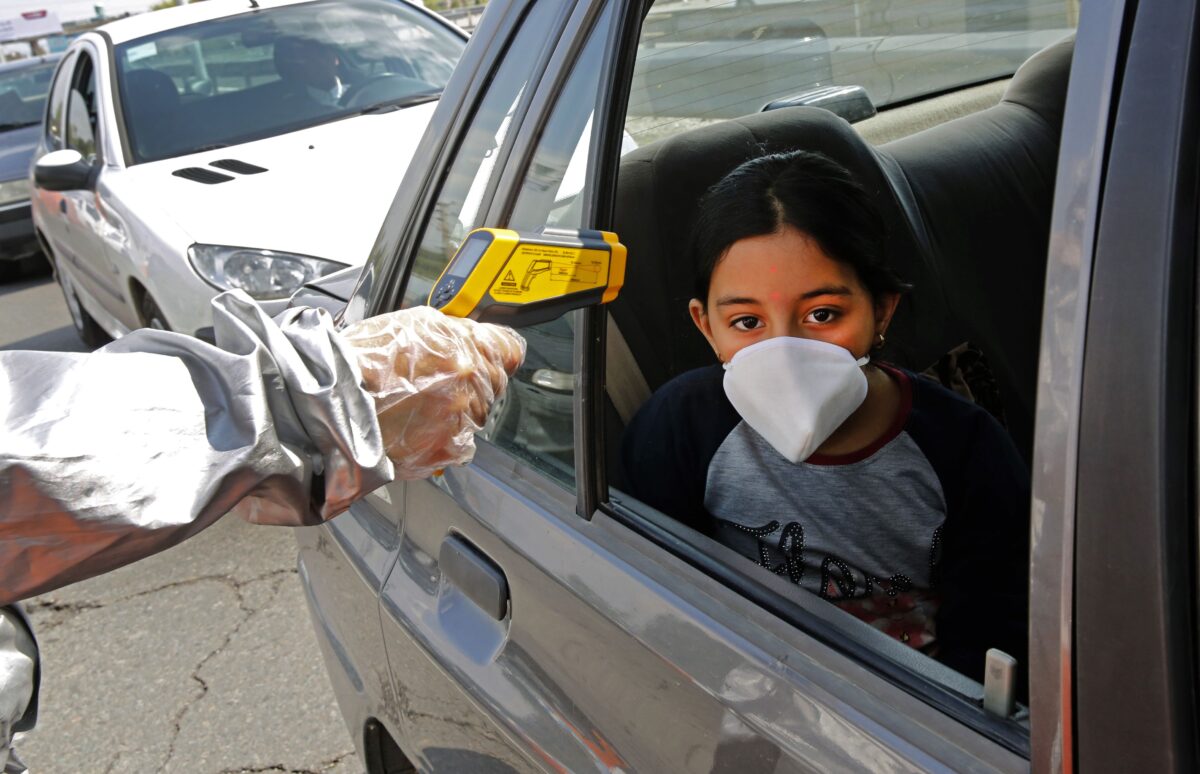 Iran's Foreign Minister Mohammad Javad Zarif responded to Trump on Twitter, telling Trump, "Don't be misled by usual warmongers."
"Iran has FRIENDS: No one can have MILLIONS of 'proxies' Unlike the US—which surreptitiously lies, cheats & assassinates—Iran only acts in self-defence," he wrote. "Iran starts no wars, but teaches lessons to those who do."
Iran has been hit hard by the CCP (Chinese Communist Party) virus, commonly known as the novel coronavirus. Officials have officially reported 50,468 cases and 3,160 deaths. Many experts say the true death toll is much higher.
The United States has repeatedly offered humanitarian assistance to Iran, but Iranian leaders have rebuffed the offers.
Secretary of Defense Mark Esper told reporters at the White House: "I think if the Iranian regime put more interest in terms of taking care of their people in the context of this virus, they would be better served. Instead, the Iranian regime continues to want to spread its malign activities throughout the region."