Team USA basketball will battle for a gold medal on Aug. 6 after defeating Australia in an Olympics semifinal match.
The United States defeated Australia 97–78 after breaking the game open in the third quarter.
Kevin Durant finished with 23 points in 30 minutes of action, going 10–19 from the field, adding nine rebounds and two assists.
Devin Booker chipped in 20 points. Jrue Holiday and Khris Middleton each had 11 points.
The United States fell behind by six points by the end of the first quarter, but pulled to within three points by halftime. They went on a huge run, scoring 22 more points than Australia in the third quarter and effectively ending the game.
"It was a very good win against another outstanding basketball team with great culture and great tradition," Team USA coach Gregg Popovich told reporters after the game.
Booker credited the Australians for slowing down the Team USA offense in the first half.
"Big win for us. Another slow start, which we talked about before the game, but it has a lot to do with the way Australia plays. A lot of talented guys in that group. But I think once we picked it up on the defensive end, it helped us out a lot as a team," he said.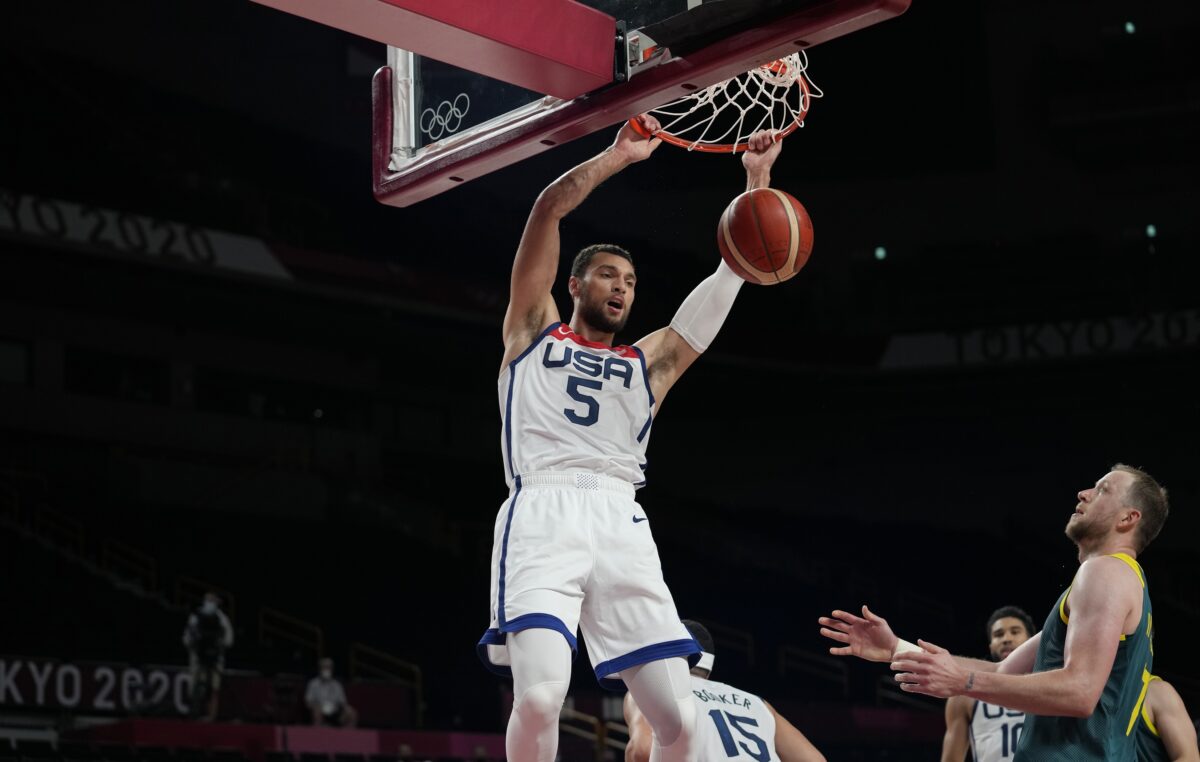 Patty Mills led Australia with 15 points. Dante Exum scored 14, and Jock Landale tallied 11.
Durant said the United States knows teams are going to try to get strong starts against them "and hit us with a nice punch."
"A lot of these guys got continuity for years and years, so they know how to play with each other. I feel like a lot of teams are expecting us to fold early. So we stuck with it, stuck with our principles, made a couple scheme switches on defense, and we were able to get some momentum going to the half. Guys came out with that intensity, man, we made shots as well. So I feel like everything aligned for us in that second half, and that's who we are," he said.
Team USA will face France in the gold medal match, which will take place on the night of Aug. 6. France beat the United States in group play.
Team USA is attempting to win its fourth straight Olympic gold medal.