Over 700,000 civilians have now indicated that they will be participating in a bizarre event to storm an infamous secretive military facility in September to "see them aliens," a number that has been rapidly growing since the plan was announced. The Defense Department has now warned people to think again.
In just two days the number of people who have signed up for the event has more than doubled. Meanwhile, almost 650,000 people expressed interest in participating as of the time of the publication of this article. According to the event page, the alien enthusiasts will meet at 3 a.m. on Sept. 20 "at the Area 51 Alien Center tourist attraction and coordinate our entry."
"If we naruto run, we can move faster than their bullets. [Let's] see them aliens," the event said in the description of their page while referring a popular Japanese anime series.
Area 51 is a mysterious United States military base located between mountain ranges north of Las Vegas, Nevada, and has for decades been the subject of discussion for UFO sleuths and believers in government-led coverups of aliens. The CIA had previously admitted to Area 51's existence in a declassified document of the agency's U-2 spy plane program but there was no mention of spaceships or aliens.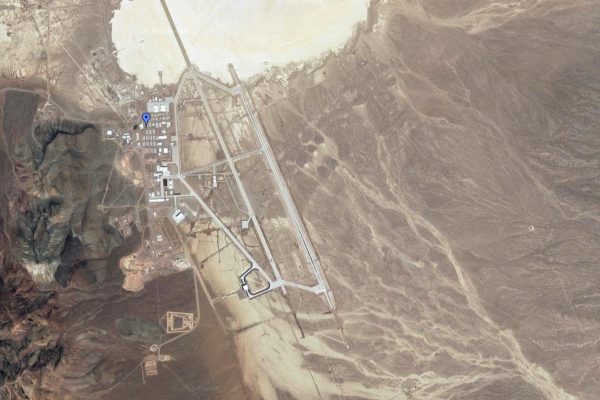 Access to the facility remains highly restricted. According to inverse.com, about the closest place interested parties can get to on land to catch sight of Area 51 is Tikaboo Peak, around 26 miles away.
According to HuffPost, the page was started by a social media user who goes by the name "SmyleeKun" who is best known "for posting memes and streaming to fans on Twitch," which is a streaming video platform used by gamers.
The news outlet reported that the post had caught the attention of the Defense Department, which has subsequently posted a warning about it.
″[Area 51] is an open training range for the U.S. Air Force, and we would discourage anyone from trying to come into the area where we train American armed forces," Air Force spokeswoman Laura McAndrews told The Washington Post on July 12. "The U.S. Air Force always stands ready to protect America and its assets."
CIA Declassifies Area 51 Documents
After decades of extreme secrecy surrounding the site, the CIA lifted its veil on Area 51 in 2013 in response to a public records request from George Washington University scholars in Washington, D.C.
The university's National Security Archive released the 400-page CIA history containing the first deliberate official references to Area 51, also known as Groom Lake, as a site developed by the intelligence agency in the 1950s to test fly the high-altitude U-2 reconnaissance plane.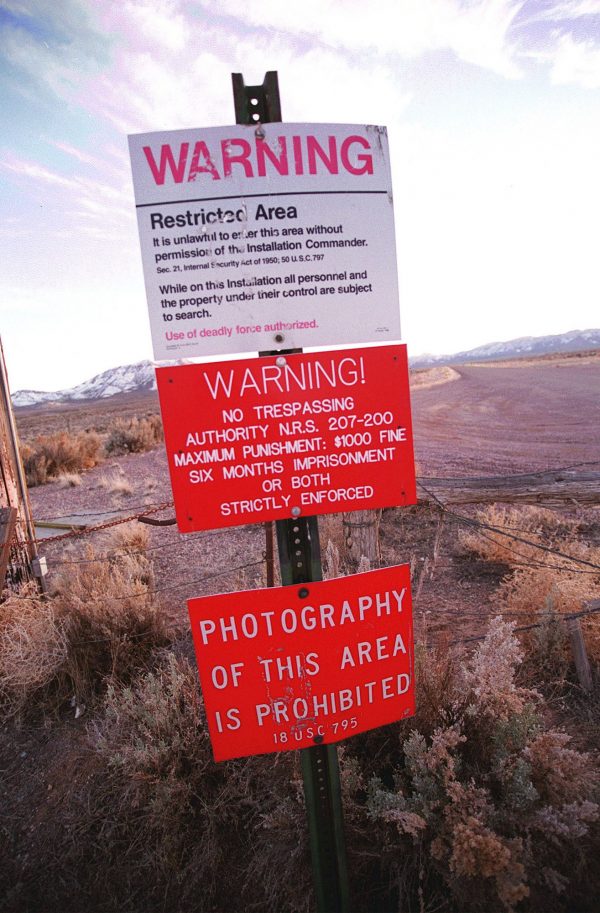 Other top-secret aircraft were tested there later, including the supersonic reconnaissance A-12 aircraft, code-named OXCART, and the F-117 stealth ground-attack jet, said archive senior fellow Jeffrey Richelson, who asked for the CIA's U-2 history in 2005.
"It's the first time that there must have been a senior-level decision to acknowledge the term 'Area 51' and its specific location," he told Reuters.
The CIA has also declassified a trove of UFO-related documents and published them online, inviting interested sleuths to "Take a Peek Into Our X-Files."
A separate CIA catalog headlined "UFOs Fact or Fiction?" contains decades of documentation relating to the agency's dealings with reports of alleged alien spacecraft.
"Most of the documents concern CIA cables reporting unsubstantiated UFO sightings in the foreign press and intra-Agency memos about how the Agency handled public inquiries about UFO sightings," the agency said.
Tom Ozimek contributed to this report.