Bruce Paddock, the brother of mass shooter Stephen Paddock, was arrested in North Hollywood on suspicion of possessing child pornography images, authorities said.
The Los Angeles Police Department detained 58-year-old Bruce Douglas Paddock on the morning of Wednesday, Oct. 25, according to a news release.
The Los Angeles Times reported that there were 20 criminal charges against Paddock—all related to possessing hundreds of child pornography images or the sexual exploitation of children.
Evidence was discovered in a Sun Valley business where Paddock had been squatting, the LAPD said. The images and other "evidence was discovered" after he was evicted from the building, according to the LAPD news release.
#LAPD: Detectives have arrested Bruce Paddock for possession of Child Porn. In case there are more victims, call Juvenile Div 562-624-4027. pic.twitter.com/Qf0NJ66Wxg

— LAPD HQ (@LAPDHQ) October 25, 2017
A photo of Bruce Paddock was provided by detectives in case there might "be victims of unreported incidents and they are asking for the public's assistance in locating them," it added.
The Los Angeles District Attorney's Office will now investigate the matter further.
Bruce was homeless for some time and couldn't be found, and, according to the LA Times, he was tracked to the North Hollywood building where he was arrested Wednesday.
Police said the arrest was not related to the investigation into the mass shooting in Las Vegas that left 58 people dead and hundreds wounded on the night of Oct. 1.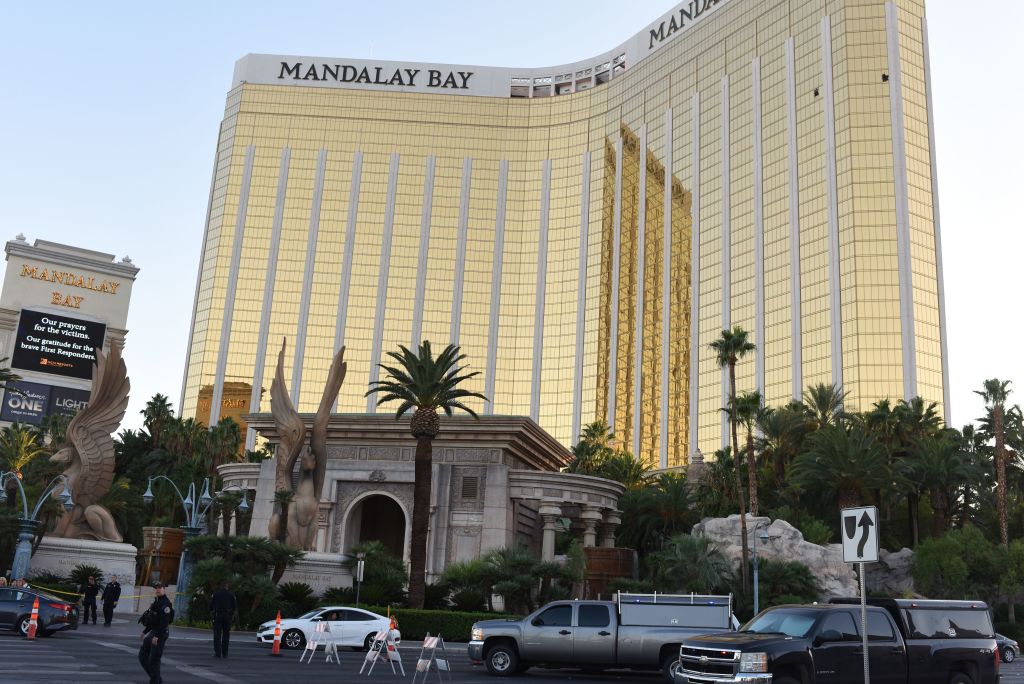 "There's no connection," Josh Rubenstein, a spokesman for the LAPD, told the newspaper.
In an interview with NBC a day after the shooting, on Oct. 2, Bruce Paddock said that he hadn't spoken with Stephen for 10 years and had no idea why his brother would shoot hundreds of people.
"I don't know how he could stoop to this low point, hurting someone else. It wasn't suicide by cop since he killed himself," he told NBC several weeks ago. "He killed a bunch of people and then killed himself so he didn't have to face whatever it was."
Bruce Paddock revealed to the station that their father was a longtime bank robber and fugitive who once made the FBI's most-wanted list.
Court records show that Bruce Paddock has a criminal history that goes back to the 1980s, including vandalism, criminal threats, theft, and driving with a suspended license.
"I'm not proud of it," he said of the vandalism case. "But I never went to prison."
He's been visited twice since the shooting.
Bruce Paddock noted that he's been trying to reconnect with his family, leaving messages for brother Eric and others. "I want to see if we could patch up what we destroyed so many years ago," he told NBC. He said that he only reached his mother, "and she's yelling at me all the time not to talk to anyone."
NTD.tv contributed to this report.