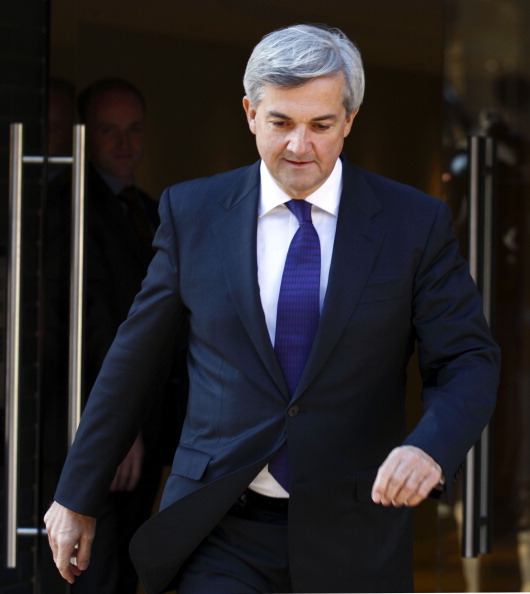 U.K. Energy Secretary Chris Huhne has resigned after being charged with perverting the cause of justice.
Mr. Huhne stressed his innocence, but said he had to step down as contesting the charges and carrying out his Ministerial duties would be mutually distracting.
Mr Huhne is accused of lying to authorities, together with his (now ex-) wife, so that she took the rap for a speeding offence when he was the driver.
"I intend to mount a robust defence against the charges brought against me," he said in his letter of resignation.
Director of Public Prosecutions, Keir Starmer said on Friday: "We have concluded that there is sufficient evidence to bring criminal charges against Mr Huhne and Ms Pryce for perverting the course of justice."
"The essence of the charges is that between March and May 2003, Mr Huhne, having allegedly committed a speeding offence, falsely informed the investigating authorities that Ms Pryce had been the driver of the vehicle in question, and she falsely accepted that she was the driver."
The allegations surfaced in 2010 when Ms Pryce, in an interview with the Sunday Times, alluded to someone else allegedly picking up the charge when Mr Huhne was, in fact, driving.
Labour MP Simon Danczuk, made a complaint to Essex police last year, prompting an official investigation.
In July 2011, Essex police passed the results of their investigation to the Crown Prosecution Service (CPS). In turn the CPS asked for further investigations to be carried out and for "certain material from a national newspaper."
"In October 2011, an order was made for the newspaper to produce material to the police," said Keir Starmer. "The newspaper appealed that order, as it was entitled to do, but subsequently consented to producing the material in question just before the appeal was due to be heard, on 20 January this year."
Mr Huhne, a Lib Dem MP, said that it had been a "privilege" to be part of the coalition government.
Prime Minister David Cameron said that he believed Mr Huhne had made the right decision under the circumstances.