The British government has halted all training for Hong Kong personnel, according to the Ministry of Defence.
Historically, the Royal College of Defence Studies has offered one place each year to the Hong Kong Police Force, but no one is attending this year's course due to the CCP virus pandemic, the Ministry of Defence said.
"In light of coronavirus restrictions, all training with personnel from Hong Kong has been paused," a Ministry of Defence spokesperson told The Epoch Times in an emailed statement.
"It will be re-evaluated when restrictions are lifted," the spokesperson added.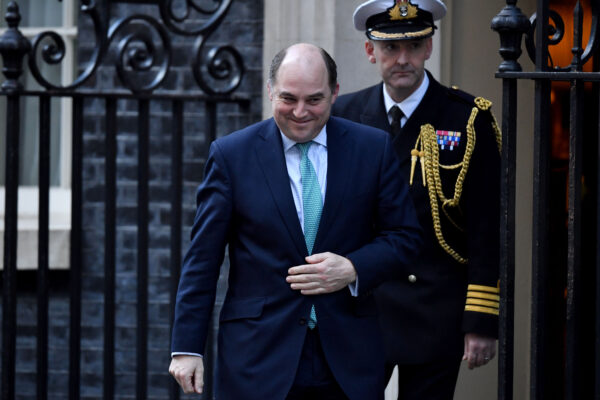 The British military has previously provided limited drill instructor programs to the Hong Kong Police Force, Government Flying Service, and Sea Cadet Corps, the Ministry of Defence said.
The statement also mentioned the draconian national security law Beijing recently imposed on the city, which has hastened the decline in relations between the UK and its former colony.
"The UK government has been clear that the enactment and imposition by China of national security legislation for Hong Kong constitutes a breach of the Sino-British Joint Declaration, directly threatening the rights and freedoms of those in Hong Kong," the spokesperson said.
The national security law, which went into effect on June 30, criminalizes individuals for any acts of subversion, secession, and collusion with foreign forces against the Chinese Communist Party (CCP) regime, with a maximum penalty of life imprisonment.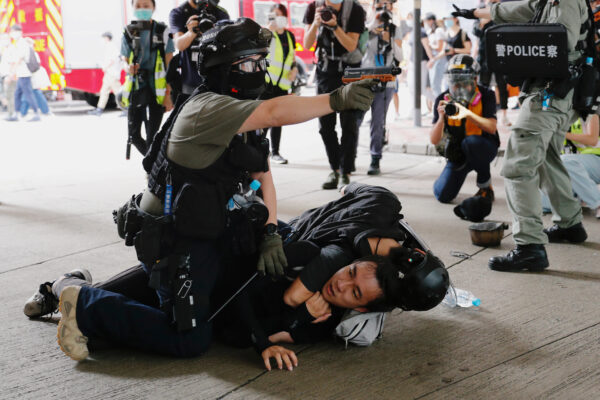 In reaction to the legislation, the British government extended immigration rights for an estimated 3 million Hong Kong residents who hold British National (Overseas) status, and suspended its extradition treaty with the territory.
Heavy-Handed Tactics
Large-scale protests broke out in Hong Kong last year in reaction to a proposed bill that would have allowed Hong Kong residents to be extradited to mainland China. Since then, Hong Kong's police force has been accused of using heavy-handed tactics to suppress protesters.
The UK government banned sales of crowd control equipment such as tear gas to Hong Kong in June 2019.
Internationally, the United States has also suspended exports of crowd control arms to Hong Kong, and the European Union has decided to limit sale of "sensitive" equipment to the former British colony.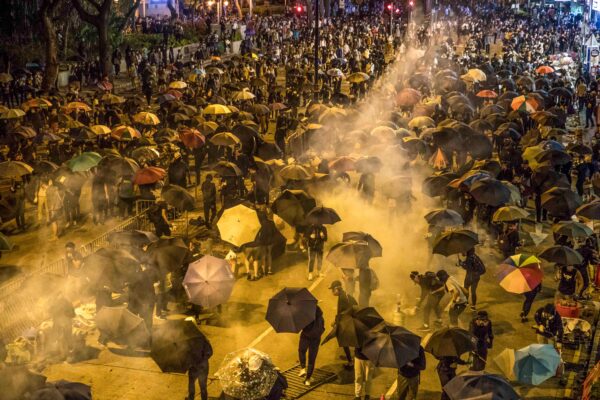 Earlier this month, a group of British lawmakers said the Hong Kong police had "breached international humanitarian law and principles, international human rights, and the Sino-British Joint Declaration."
The All-Party Parliamentary Group on Hong Kong urged the UK government to impose Magnitsky-style sanctions on Hong Kong Chief Executive Carrie Lam, the Police Commissioner, and other senior officials for permitting the police to use excessive violence on protesters.
The Trump administration on Aug. 7 imposed sanctions on Hong Kong leader Carrie Lam and 10 other officials, including the current and preceding Hong Kong police chiefs, and the city's security and justice secretaries.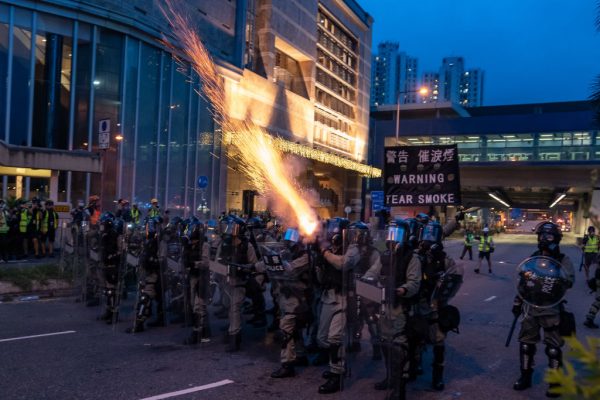 In order to protect officers from sanctions, credit unions within the Hong Kong police force have been found to be transferring billions of Hong Kong dollars in assets from foreign banks into Chinese banks.
An international coalition of activists, lawyers, and organizations is seeking to launch a private prosecution against three senior British expatriate officers in the Hong Kong Police Force, who have allegedly been involved in torture against pro-democracy protesters.
Lily Zhou, Eva Fu, and Cathy He contributed to this report.