Three senior British expatriate officers in the Hong Kong Police Force (HKPF) could face a private prosecution over allegations of torture against pro-democracy protesters, an international coalition of activists, lawyers, and organizations announced on Monday.
Following their initial investigation, the informal coalition is now seeking to build up the case further before filing the lawsuit in the UK, and has started a crowd-funding campaign to fund the case. Over a third of the 200,000-pound ($261,660) goal had been reached within hours.
The group said that after "an extensive process of evidence gathering and investigation," it's satisfied that there's a case against three British HKPF regional commanders, who cannot be named at this time for legal reasons.
These officers allegedly "have engaged in and are responsible for the offense of torture inflicted upon pro-democracy protesters," the coalition said in a statement.
"They have not just played a key role in the crackdown ordered by Beijing, they have directly overseen it."
Accountability in Hong Kong 'Near Impossibility'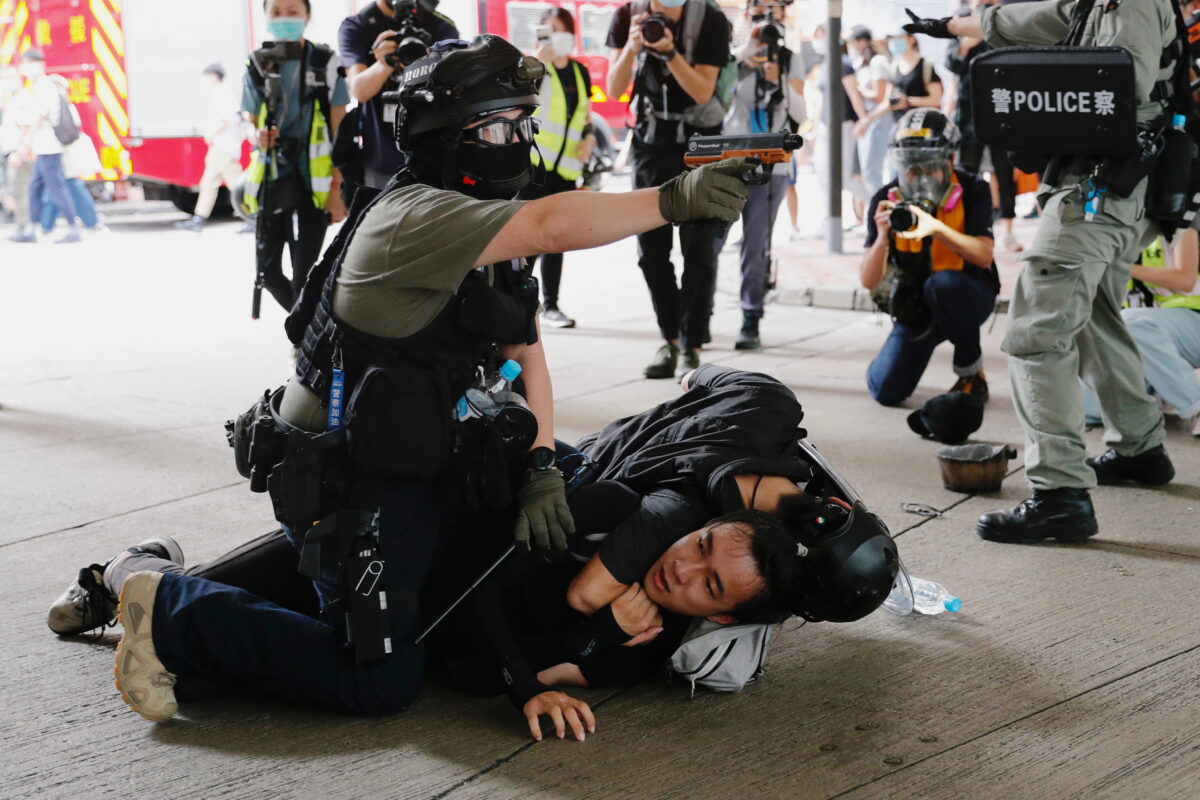 The coalition said that the police violence in Hong Kong "reached grotesque proportions," including beating, stamping, sexual assault, and rape, but that it's nearly impossible to prosecute police brutality in Hong Kong. Therefore, the planned lawsuit in Britain is "one of the only options" to bring human rights abusers to justice, the group said.
"Given the lack of any means for holding the HKPF accountable for their actions in Hong Kong, a private prosecution of senior British officers in the jurisdiction of England and Wales under universal jurisdiction provisions presents one of the only options for forcing those responsible to answer for their crimes," the coalition said.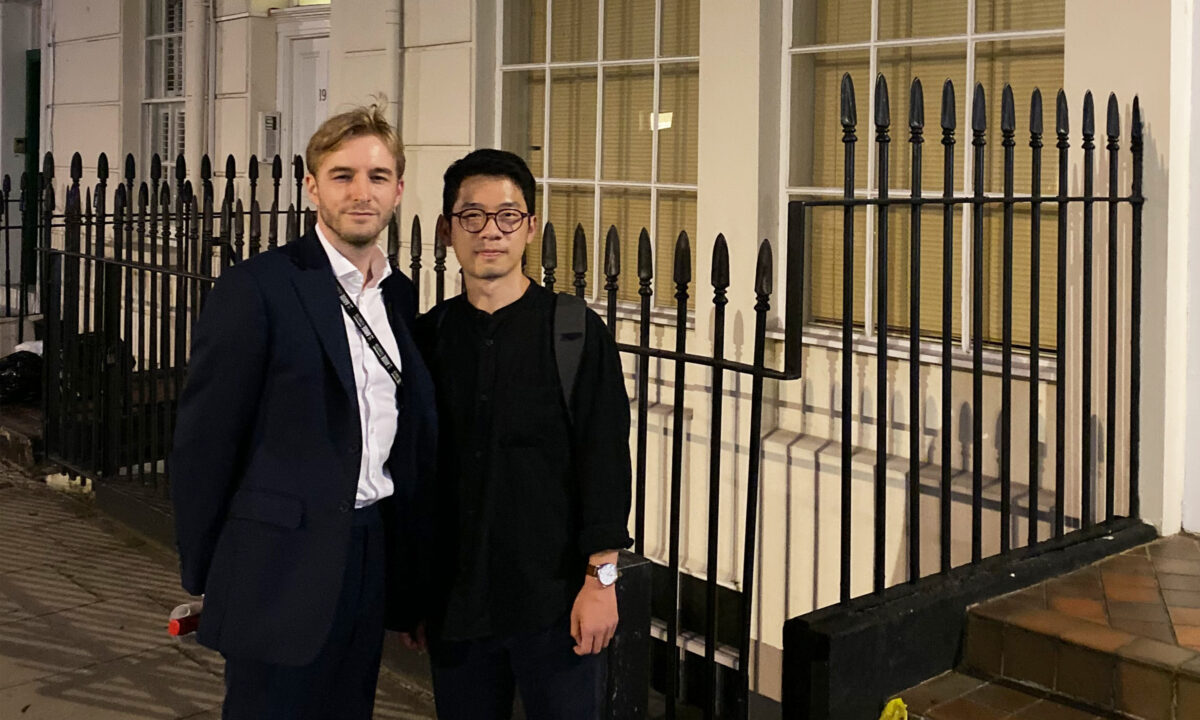 Luke de Pulford, a fellow of the NGO Hong Kong Watch, and Nathan Law, a former Hong Kong legislative councillor, are leading the coalition of organizations in their pursuit of a prosecution.
BREAKING: backed by @nathanlawkc and a coalition of orgs I have commissioned @emmprosecutions with @MichaelPolakLaw to pursue a private prosecution against certain British expat police officers in #HongKong for torture.

Please donate to the legal fund: https://t.co/9PjUoy32DH pic.twitter.com/AnRD50ORhI

— Luke de Pulford 裴倫德 (@lukedepulford) August 10, 2020
"The people of Hong Kong are suffering greatly. One of the worst aspects of this suffering is that none of the perpetrators have been held to account," de Pulford said in a statement.
"Having reviewed hundreds of hours of video and written evidence, there is no doubt in my mind that British police officers have played an indispensable role in the brutalizing and oppression of the people of Hong Kong. If the UK's moral and legal commitment to upholding the rights of Hong Kong people cannot extend to making its own citizens answer for their crimes, it is no commitment at all."
"This is a very important case—and a huge team effort from many who cannot be named. The last months have shown that accountability in Hong Kong is a near impossibility. British police may be able to act with impunity in Hong Kong, but they cannot escape British law," he wrote on Twitter.
de Pulford also called for witnesses to come forward with more testimonies to help overcome the "considerable obstacles" to justice.
Last November, "Ms. X", an 18-year-old woman in Hong Kong published a statement via her representative law firm alleging that she was gang-raped by a group of police officers while detained inside the Tsuen Wan police station.
She also criticized the police for leaking information about her case to the media, accusing them of "discrediting" her and "diminishing any prospect of a successful prosecution."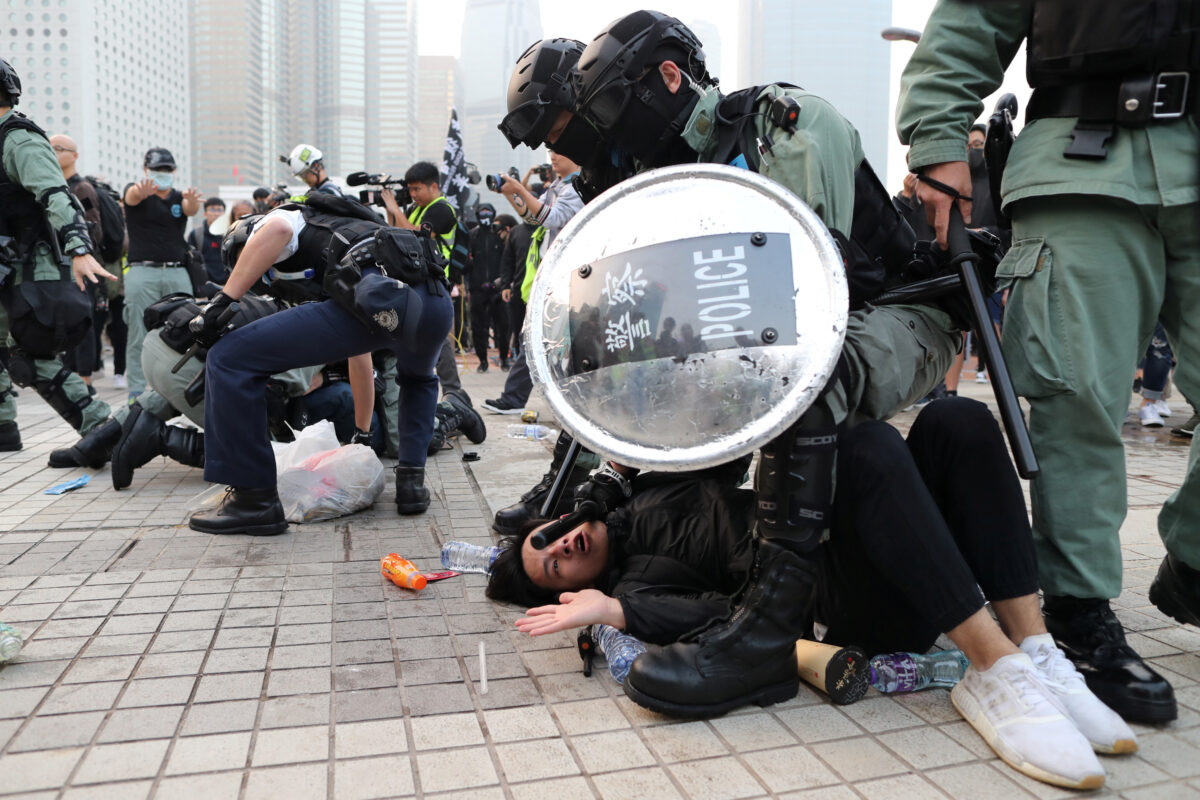 The China 2019 Human Rights Report (pdf) published by the U.S. State Department this March identified "police brutality against protesters and persons in custody" as one of the "significant human rights issues."
The report said the Hong Kong government "took steps to prosecute and punish officials who committed human rights abuses but resisted widespread calls for a special inquiry into alleged police brutality that occurred during the demonstrations."
In a report (pdf) published Aug. 4 on the treatment of aid workers during the protests, lawmakers of the All-Party Parliamentary Group on Hong Kong said the HKPF had "breached international humanitarian law and principles, international human rights, and the Sino-British Joint Declaration."
Nicole Hao and Alexander Zhang contributed to this report