The European Union decided on Tuesday to limit exports of equipment that may be used for internal repression in Hong Kong, nearly a month after the Chinese regime imposed a draconian national security law on the former British colony.
EU foreign ministers expressed "grave concern" over the national security legislation, and solidarity with the people of Hong Kong.
The national security law, which went into effect on June 30, criminalizes individuals for any acts of subversion, secession, and collusion with foreign forces against the Chinese Communist Party (CCP) regime, with a maximum penalty of life imprisonment.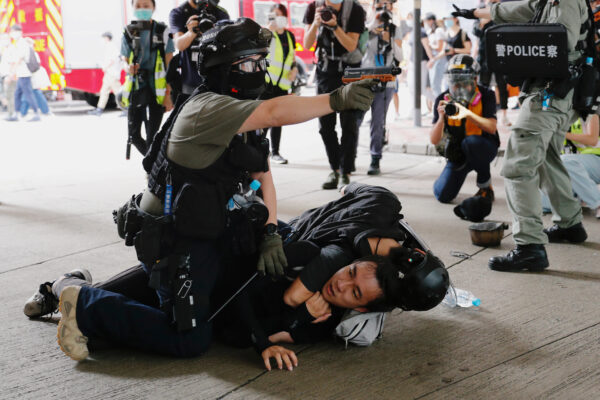 "China's actions and the new legislation are not in conformity with China's international commitments under the Sino-British Joint Declaration of 1984 or with the Hong Kong Basic Law," the ministers said in a statement (pdf).
"These actions call into question China's will to uphold its international commitments, undermine trust and impact EU-China relations," they said.
As part of the "coordinated package" in response to the security law, the EU will further limit "exports of specific sensitive equipment and technologies for end-use in Hong Kong, in particular where there are grounds to suspect undesirable use relating to internal repression, the interception of internal communications or cyber-surveillance."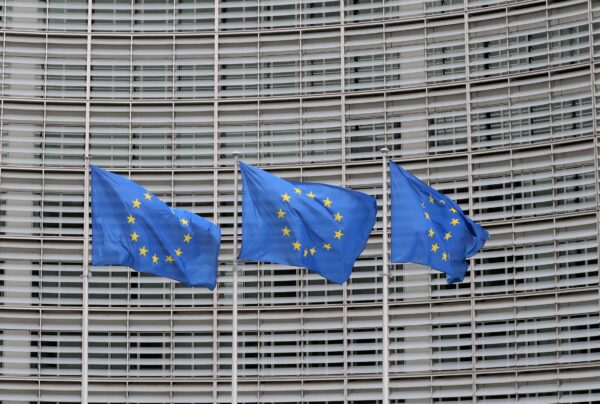 The EU will also consider easing visa rules for Hong Kong residents, review member states' extradition arrangements, and boost engagement with civil society in the city, the statement said.
Commenting on the EU foreign ministers' statement, EU foreign policy chief Josep Borrell Fontelles wrote on Twitter: "A clear message of solidarity with Hong Kong's people and of support for its autonomy under 'One Country, Two Systems.'"
The EU has agreed a coordinated package responding to the new national security law imposed on #HongKong, following our discussion at the last #FAC. A clear message of solidarity with Hong Kong's people and of support for its autonomy under "One Country, Two Systems" https://t.co/SbTnQ8ixVC

— Josep Borrell Fontelles (@JosepBorrellF) July 28, 2020
German Foreign Minister Heiko Maas, who currently chairs the regular meetings of EU foreign ministers, also welcomed the new measures.
"We have already begun to take first steps as far as Germany is concerned," he said in a statement.
Apart from ceasing exports of military equipment and "dual‑use goods" to Hong Kong, Germany will also "treat the territory in the same way as the rest of the People's Republic of China."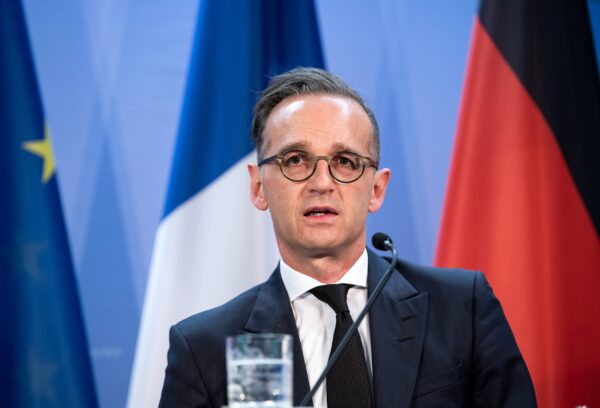 The EU's response to the situation in Hong Kong has so far been much milder than that of the United States, Britain, and Australia.
On June 30, the Trump administration revoked Hong Kong's special trading status and stopped its defense equipment exports to Hong Kong.
On July 14, President Trump signed into law a bill that would impose sanctions on Chinese officials and entities responsible for extinguishing Hong Kong's freedoms, as well as banks that do business with them.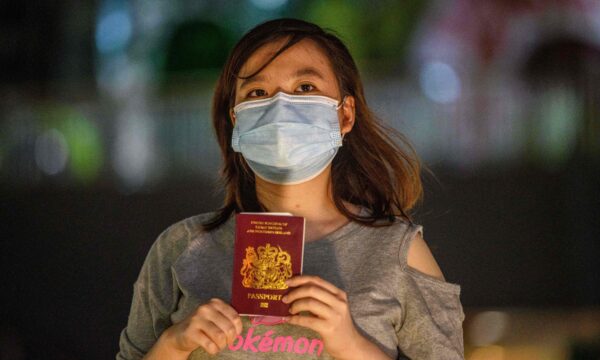 The UK announced on July 1 that it will extend immigration rights for an estimated 3 million Hong Kong residents who hold British National (Overseas) status. Australia is also considering providing specialized humanitarian visas for Hong Kong residents.
Canada, Australia, the United States, the UK and New Zealand have already suspended their extradition treaties with Hong Kong in response to the legislation.
The EU foreign ministers said the bloc will review the impact of its response package before the end of the year.
Cathy He and Frank Fang contributed to this report.