Britain should set up a specialist watchdog focusing on countering foreign interference operations by hostile states such as China, a group of Conservative Party lawmakers has suggested.
The China Research Group, which was founded in April by a group of Conservative MPs who advocate for a tougher UK position on the Chinese regime, called for the establishment of such a body in its first published report, which was released on Monday.
The paper, which was authored by Charles Parton OBE, a veteran diplomat who spent 22 years working in or on China, argues Britain needs to recognise that there's a "values war" with the Chinese Communist Party (CCP), and must reset its China strategy without delay.
Parton said the values war "is patently incompatible with the concept of a 'Golden Era'" of Sino-British relations, which was championed by former Prime Minister David Cameron and former Chancellor George Osborne.
"Moving back from the 'Golden Era' to a more balanced relationship with China will involve some pain," Parton wrote. "The CCP's instincts are to bully. Yet the readjustment must be gone through."

The report argues that the UK should "take a leaf out of Australia's book and set up a National Counter Foreign Interference Coordinator's Office", which coordinates the country's whole-of-government efforts to respond to acts of foreign interference.
According to the report, the remit of Britain's Joint State Threat Assessment Team (JSTAT), which was set up in 2017 in the Security Service, is not wide enough, as it currently only focuses on "espionage, assassination, interference in our democracy, threats to the UK's economic security, and the UK's people and assets overseas".
The JSTAT should look at broader CCP interference so as to adequately assess the threat from the CCP's United Front Work Department (UFWD), and should be sufficiently staffed and resourced to deal with the size and nature of the problem, the report suggests.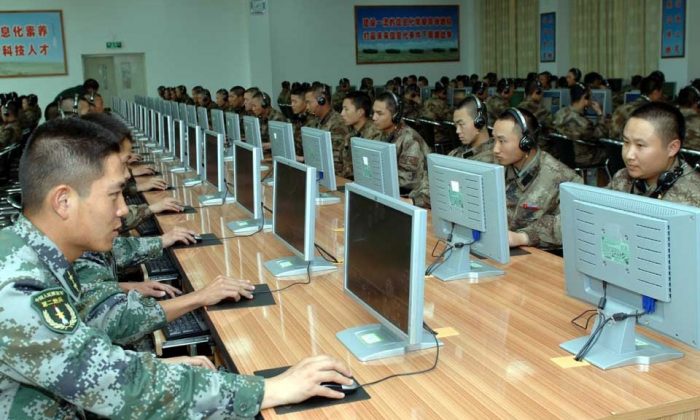 The UFWD coordinates the Party's "United Front Work", which involves the efforts of thousands of overseas groups that carry out political influence operations, suppress dissident movements, gather intelligence, and facilitate the transfer of technology to China.
As the UK government conducts a comprehensive review of its foreign, security, and defence policy, a number of British security officials have recently identified the Chinese regime as a major threat.
Lt. Gen. Jim Hockenhull, the chief of defence intelligence, told British media in September that the Chinese regime "poses the greatest threat to world order".
Gen. Sir Nick Carter, Britain's chief of the defence staff, said China is seeking to "achieve dominance in the space and cyber domains," and to defeat the West through attacks "below the threshold of war".
MI5 Director-General Ken McCallum said last month that national security challenges presented by China and other hostile states are "growing in severity and in complexity".
McCallum said the Chinese regime has sought to hack commercially sensitive data and intellectual property as well as to interfere in British politics, and has also been caught engaging in an espionage plot aimed against the European Union.
Cathy He contributed to this report.