The Chinese regime "poses the greatest threat to world order," Britain's Chief of Defence Intelligence told British media on Sunday.
Lt. Gen. Jim Hockenhull, speaking at the first media briefing at the UK's Defence Intelligence hub based at the Royal Air Force base in Wyton, Cambridgeshire, discussed how "global players such as Russia and China continually challenge the existing order without prompting direct conflict, operating in the expanding grey-zone between war and peacetime," the Ministry of Defence said in a statement.
While Hockenhull saw Russia as posing "the greatest military and geopolitical threat to European security," he reserved the starkest warning for China's communist regime, The Telegraph reported.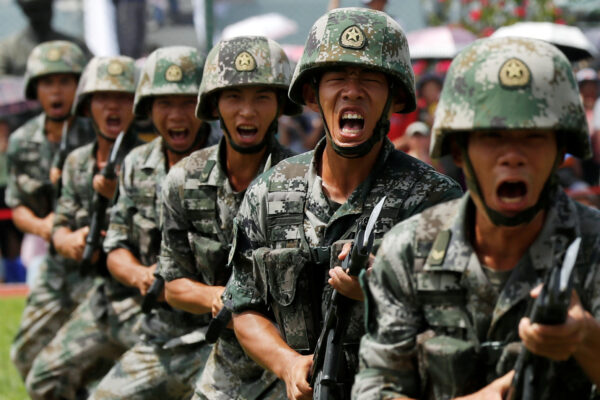 China is "increasingly authoritarian and assertive," he said. "It poses the greatest threat to world order, seeking to impose Chinese standards and norms and using its economic power to influence and subvert, backed up by massive investment in modernizing its armed forces."
According to The Sun, Hockenhull said that Beijing had accelerated its modernization of the military since Xi Jinping came to power in 2013.
The Chinese military now boasts "an array of leading-edge weapons systems that are fast eroding Western military advantages," he said, according to The Sun, adding, "Its growing fleet of Renhai-class destroyers are the most capable of any navy."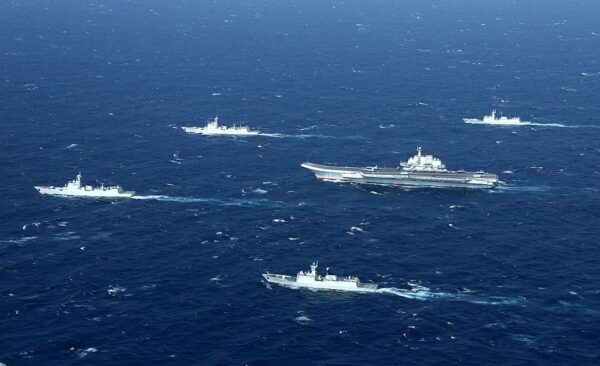 The shifting global picture has changed the character of warfare in ways that will challenge the West to keep pace with adversaries who do not play by the rules, Hockenhull said, according to the Ministry of Defence.
He warned that conflict is bleeding into new domains such as cyber and space, threatening Britain's cohesion, resilience, and global interests.
"Whilst conventional threats remain, we have seen our adversaries invest in Artificial Intelligence, machine learning, and other ground-breaking technologies, whilst also supercharging more traditional techniques of influence and leverage," he said.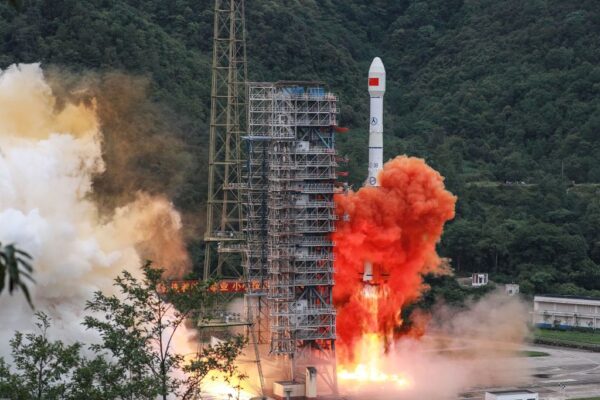 The UK government is conducting a comprehensive review of its foreign, security, and defense policy.
As part of the review, Britain's Ministry of Defence is planning to pivot away from traditional defense and "operate much more in the newest domains of space, cyber, and sub-sea," UK Defence Secretary Ben Wallace said in July.
Both Russia and China have been developing offensive space weapons and upgrading their capabilities, Wallace wrote in The Telegraph.
Cyber-attacks by hostile state actors are also seen as posing a heightened risk to the UK, especially during the pandemic caused by the CCP (Chinese Communist Party) virus, commonly known as the novel coronavirus.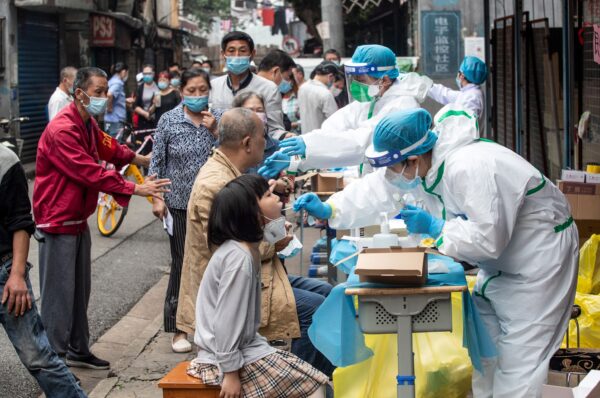 On July 22, UK's Foreign Minister Dominic Raab said he was "deeply concerned" over evidence that "China is engaged in malicious cyber attacks against commercial, medical and academic institutions, including those working to respond to the coronavirus pandemic."
A day earlier, the U.S. Department of Justice announced that two Chinese hackers had been indicted for targeting businesses and government agencies in several countries, including the UK, Belgium, Germany, the United States, Australia, and Japan, for stealing millions of dollars worth of trade secrets and other sensitive information, and attempting to steal research on COVID-19.
On May 5, the UK's National Cyber Security Center (NCSC) and the U.S. Cybersecurity and Infrastructure Security agency (CISA) issued a joint advisory, exposing malicious cyber campaigns targeting international health-care and medical research organizations involved in the coronavirus response.
To counter cyber threats, the UK government announced on Thursday that health-care businesses will be able to get government-funded training in order to boost their cyber-security and protect sensitive data.
Lily Zhou and Janita Kan contributed to this report.