Britain announced on Monday that it had joined a Canadian-led initiative to condemn and deter state-sponsored arbitrary detention of foreign nationals for political purposes.
By joining the initiative, the UK government is "doing more to safeguard the rights of British people abroad," the Foreign, Commonwealth & Development Office (FCDO) said in a press release.
Arbitrarily detaining individuals to gain leverage over another country is deplorable & will not be tolerated.
Today I stood with over 55 allies & partners in support of Canada's Declaration & I will work with @MarcGarneau to safeguard individual liberty https://t.co/YSc5RHZbOA

— Dominic Raab (@DominicRaab) February 15, 2021
The UK, along with 55 allies, backed a new international declaration initiated by Canada that has sought global support to free Michael Kovrig and Michael Spavor, who are spending their 798th day in Chinese prisons today.
Kovrig, a former Canadian diplomat working for the non-governmental International Crisis Group, and Spavor, an entrepreneur specialising in exchanges with North Korea, were rounded up by Chinese authorities nine days after Canadian police arrested Huawei executive Meng Wanzhou at Vancouver airport in December 2018.
"The practice of arbitrarily detaining individuals as leverage over another government is indefensible and the UK will not tolerate it," Foreign Secretary Dominic Raab said in a statement.
"The UK is proud to stand on solidarity with over 55 other countries to bring this unacceptable practice to an end."
The Chinese regime's detention of Kovrig, Spavor, and several other Western individuals sparked concern among observers who believe the Chinese regime is engaging in hostage diplomacy.
In a travel advisory issued in September 2020, the British government warned its citizens that foreigners should be aware of the risk of arbitrary detention in China.
"China's authorities have under certain circumstances detained foreigners citing 'endangering national security,'" the British Foreign Office said in its advice on traveling to China.
"National Security is interpreted broadly and you may be detained without having intended to break the law," the advisory stated.
The United States, Canada, and Australia also issued warnings to their citizens over the risk of arbitrary detention in China.
In August 2020, Cheng Lei, a Chinese-born, naturalised Australian citizen who had worked as a host of a business show on the Chinese state-owned network CGTN, was detained in China for "carrying out criminal activities endangering China's national security."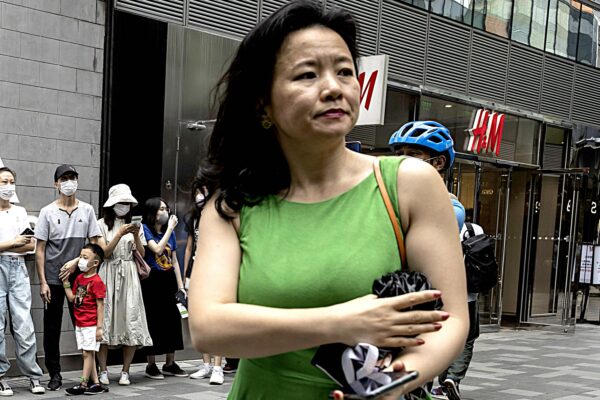 In September, the Australian government evacuated two journalists from China after a tense diplomatic stand-off.
After Chinese officials banned them from leaving the country, Bill Birtles from the Australian Broadcasting Corporation (ABC) and Mike Smith from the Australian Financial Review (AFR) spent five days sheltering at diplomatic missions until they were allowed to leave.
Victoria Kelly-Clark and Eva Fu contributed to this report.