US One of World's Most Tech-Savvy Nations
April 25, 2014 6:19 am Last Updated: April 25, 2014 11:13 am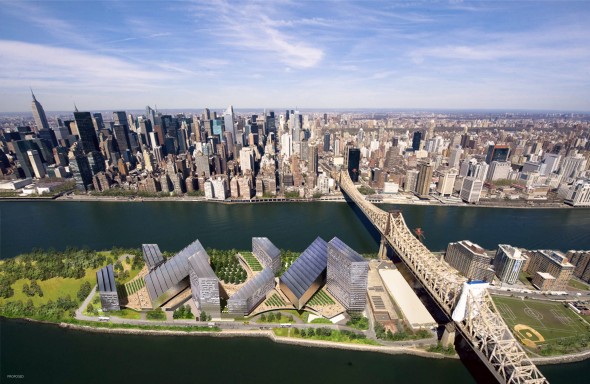 In the digital age, fully taking advantage of available technology to promote growth and social well being becomes ever more important for a country.
According to the World Economic Forum's newly released Global Information Technology Report, the United States is one of the best at exploiting the opportunities offered by information and communications technology (ICT) among 148 countries surveyed.
This is based on the Networked Readiness Index, which assesses the preparedness of an economy to fully leverage ICT. It examines four components: 1) The accessibility of ICT in terms of cost and availability 2) The amount of ICT use by governments, businesses, and individuals 3) The business and innovation environment offered for ICT by a certain country's political and regulatory framework 4) The economic and social impacts accrued from ICT.
Nordic countries dominate the top 5 with Finland as number one. Developed Asian countries like Singapore and South Korea also performed well. China, on the other hand, landed in the middle, at 62. The U.S. ranked number seven, up two places from last year.
"We see in the US that there's been enormous investment in bandwidth and connectivity in the market place, but also enormous amount of innovation in the entire ecosystem leading to great job opportunities and development along this front," said Jeff Campbell, a technology and trade policy expert.
The U.S. is the only large economy to rank in the top 10. The report states that this proves that fully leveraging ICT is not dependent on small or medium sized economies, but instead depends on undertaking the right investments and creating the right condition for it.
US Improvements
There are many reasons for the improvement in ranking. The U.S. has a good business and innovation environment, which is exemplified in the booming app economy that is centered here and has created some 500,000 jobs. It improved its ICT infrastructure, most notably by providing wider access to international Internet bandwidth per user. Technology is widely used and is relatively affordable. Most importantly, the report states that the U.S. has a pro-business and pro-innovation environment.
"We found that looking at the countries that are doing well, they have many things in common—which is they've encouraged significant investment in broadband connectivity, they've avoided overly restrictive regulatory regimes, and they are pushing the adoption of technologies," said Campbell.
Developing countries that have a strong vision to develop their ICT capacity improved in rankings, but many of the lower ranking countries are stalling in progress. This is seen in larger developing economies such as China, Brazil, Mexico, and India, which all dropped in rankings. China dropped from 58 to 62 this year. In comparison, Hong Kong, and Taiwan are ranked as number 8 and number 14 respectively.
China's Lagging
"As we all know, Hong Kong has had a long history which is different from the history of mainland China. So clearly you find a lot of the educational systems, the political regulatory frameworks of Hong Kong different from the ones in mainland China. I think that is part of the explanation," said Soumitra Dutta, co-editor of the report and dean at at Cornell University's Samuel Curtis Johnson Graduate School of Management.
Another reason for this difference is because mainland China is a much larger economy with a lot of variations. Though cities like Shanghai are more technologically savvy, most of China is still behind in ICT development, especially in rural areas.
Further, the Chinese regime's ICT policy, mainly related to cyber-control, has further worsened the condition, according to Nir Kshetri, an author of four books, and professor at Bryan School of Business and Economics at The University of North Carolina-Greensboro.
"The Chinese government's cyber-control measures have led to an inability of businesses and consumers to realize the potential modern ICTs such as cloud computing," Kshetri said. He added that China's firewall adds a significant increase in the loading time to access content hosted in foreign clouds, such as Google docs and Dropbox.
One of the key findings of the report is that countries cannot only rely on ICT infrastructure development to become competitive. They also need to implement a holistic strategy aimed at creating conditions for skills, innovation, and entrepreneurship to flourish alongside modern infrastructure.
"I think what you see happening as a weakness in China is many of the parts of society, a small company, many state owned corporations, they are lagging behind on the adoption of technology," said Dutta. "In general I think the entire country can benefit more from progress in the context in how technology is used."
Yi Yang is a special correspondent in New York.